Aligning With The New Earth Energy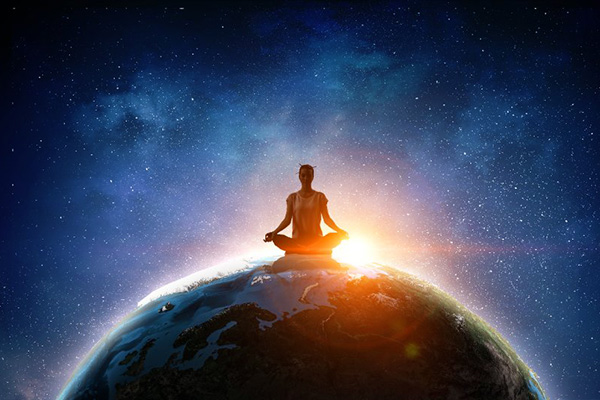 Have you been experiencing unusual anxiety or restlessness in recent months? Many spiritually aware and highly sensitive people all over the world have been feeling tense or nervous lately, while there is nothing particularly bothersome happening in their lives to cause such feelings. The reason for this is that there is currently a lot happening in our world on a cosmic level.
Old energy patterns that are no longer serving us have been gradually shifting and falling away, to be replaced by the new, improved energies for a new age in human evolution. As exciting and hopeful as these energy upgrades may be, you may not feel very grounded or secure in your physical body at the moment.
Some people describe the feeling as sense of 'floating' or 'drifting,' and many also report feeling unable to accurately interpret the new energies coming in. They feel disoriented or even confused. It is like being a newborn baby having to readjust to physical reality and learn all over again!
The emergence of a New Earth has been unfolding on a subtle energetic level for several years now at varying rates and frequencies. This global energy shift and spiritual awakening is now once again speeding up. It is inviting you to 'upgrade' yourself and your life. It is offering an energy pathway to establish an enhanced connection with your higher self or higher consciousness.
We are all being encouraged and supported at this time to lift off the old armor, drop our tired, worn-out fears and limiting beliefs, and allow instead a renewed purity and innocence to permeate our being.
When we are aligned with the Divine Light, there is no longer any need for competition, strife or worry. We do not envy what others have, or compare our own failures to their successes. Once we are fully aware of our connection to Divine Source, to all of God, Spirit, Creation, the Universe, be know that we will be provided for and that we need not fear or worry.
Humanity is shifting from a denser, egoic state of duality consciousness, to more unity and heart-based consciousness. This shift is the process of spiritual awakening that moves a person into a different level of awareness and a lighter vibrational frequency ~ Alex Marcoux
Most importantly, the New Earth energy does not support negative thought patterns and self-limiting beliefs. Once we are aligned with the Divine Light, we are taken care of and supported. Our human form becomes integrated with our spiritual inner light to create abundant magnificence.
The interesting thing about this New Earth alignment is that it requires very little conscious thought or imagination on your part for things to fall into place. Instead, simply monitor your energy vibration and continue to draw in the Divine Light through your heart center and crown chakra at the top of your head. It's about moving 'out of your head,' and instead resting in the feeling of Divine Love. It is about increasingly becoming familiar with the new energy frequency, instead of figuring things out on your own, or trying to constantly hold positive thoughts and focused intentions.
When a negative feeling arises, it is usually attached to a negative thought. Negative thoughts arise from fear. Fear is the primary cause. All our negative emotions are in fact manifestations of fear. The opposite of fear is love. Once we identify the core feeling of fear in our negative feelings, we usually discover that it is linked to a repetitive thought or thought pattern.
It's the layers of your energy body, which create your field of light (your auric field) through which you experience, interchange with and interpret life. It's via your auric field layers that your physical body receives messages and guidance and its template is formed and maintained ~ Elizabeth Peru
In these challenging times, positive thinking alone is no longer sufficient, nor effective. It now also takes more than a few affirmations or positive visualizations to move out of negative thought habits. Let the Divine Light and Love flow through the negative density of the old reality…and positive thoughts will naturally appear on their own.
In the days ahead, open yourself to the New Earth energies. Shower yourself with its healing blessings, and allow your outdated negative thoughts and emotions to be replaced with Divine Light and Love.
Your natural state is joy. Your body and mind work together in unison to express the light of your soul. Now is the time. You are being invited to step forward and ascend.

About The Author: Isadora

Known as The Psychic's Psychic, since 1998, Isadora has read for thousands all over the world, her impressive list including clients from the Obama administration, Fortune 500 CEO's and notable names in Hollywood. Her detailed (Gemini) accuracy is nothing short of astounding, with her ability to see people at the Soul Level and clearly answer questions on a wide range of subjects, from relationship matters, business decisions, to past lives, etc.—anything that requires clear answers and pin-point insight. She has the ability to identify hidden patterns that run beneath your current situation, providing you with information to positively change your future. If you'd like a reading with this compassionate, straight forward, laser-accurate and dedicated Psychic, you can find Isadora at PsychicAccess.com.