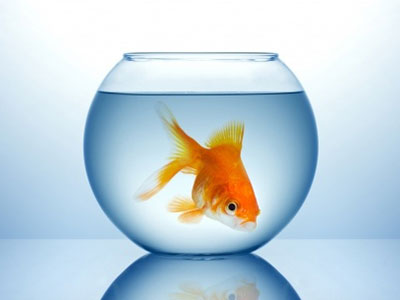 Where does the perceptions of consciousness matter in terms of its existence in relation to dimensionality, and does this affect the way we affect our world? I would say, it utterly does.
In the theory of one dimensionalism, there can be the true perception of the consciousness inside of it, which may make the consciousness inside of it feel like it is three dimensional. In this theory the identity or consciousness is very aware of their own surroundings, their own place, so to speak.
In theory, one could perhaps be a fish in a fishbowl and one would not know life as any different than the place in which it swims. It would perceive its home as normal. In this particular story, the fish can look out and see a watery replica of the sky. Within this obscured vision of the sky, it would then perceive the ceiling of its world as normal, whereas in fact there is a multidimensional and non-boundary world beyond its home. Read the rest of this entry »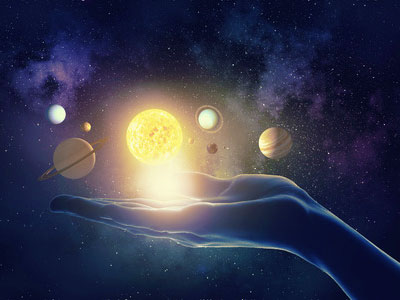 We have all checked a daily weather forecast at some point. Will it be hot or cold? Will it rain or snow? But did you know that a different kind of 'weather' affects our lives just as much? We are also impacted by the 'cosmic weather' – the astrological positions of the planets and other heavenly bodies, as well as related phenomena, such as eclipses, solstices, equinoxes, aurora borealis (Northern Lights), solar flares, and meteor showers.
The recent "Great American Eclipse" was a large-scale event which many people observed. But what did it mean? Solar eclipses represent the shadow of the Moon (the yin, feminine, and intuitive) obscuring the Sun (yang, masculine, and logical). An eclipse therefore creates the illusion of twilight in the middle of the day. From a metaphysical perspective it is the perfect time for added insight, previously hidden knowledge, and inspired ideas. Read the rest of this entry »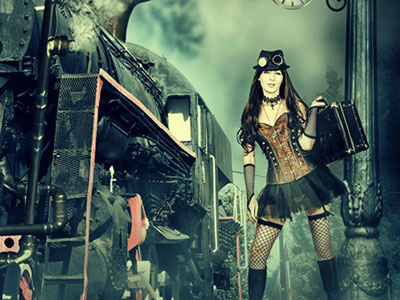 I recently heard someone say he was a passenger on "the train of life" and what immediately came to mind was what a glorious opportunity we have to evaluate our own particular role in coming into this existence.
So, let us start at the beginning. First of all we would need the individual who came up with the concept of a train, no more traveling long or short distances by foot or horseback or car, embark on your journey in comfort and ease, knowing there is someone who will endeavor to get you safely to your destination while you sit back and relax.
What manner of being would even venture to come up with such a plan? That would have to be the dreamers, or visionaries. They are the ones who often have their heads in the clouds and envision a better quality of life for us all. There is an abstract thought somewhere inside of them that must find a way of arriving at a viable workable plan. Read the rest of this entry »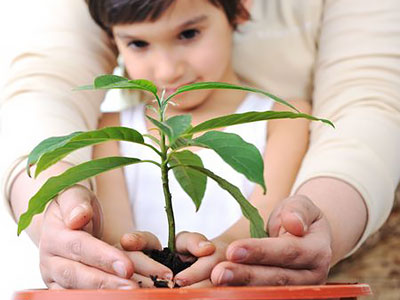 As time goes on, it is natural to think of the impact you might have had on the people, places and things you have encountered over the years.
Some people become great inventors, physicians, leaders, politicians or investors, among many other noble professions. They can measure their legacies easily from the many lives they have touched with their work. Often their identities are household names and the entire world is familiar with their efforts.
But what about those of you who are living day-to-day, doing the best you can to keep your life in balance, your children educated and your mortgage or rent paid? What kind of legacy do you envision for your own family and for the world in which you live? Read the rest of this entry »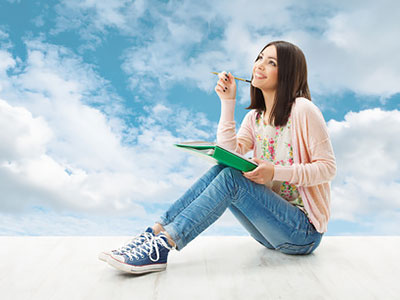 Do you feel inspired? With the hectic pace of life today, it is relatively easy to keep your head down and just live day-to-day, without having time to notice much beyond your immediate purview. Whether you are consumed by a busy career, overextended with a heavily scheduled home life, or over-committed to extended family and friends, or all of the aforementioned, it can be difficult to find true inspiration for oneself.
But there is no time like the present! Make a small but important commitment to yourself. Lift your head. Look around. Take time to breathe. Spend some time alone. Read. Learn. Appreciate. Take inspiration from the world around you. Set healthy boundaries. Stop and smell the flowers. Enjoy good-news stories. Revel in others' accomplishments. Know that if others can do it, so can you. Read the rest of this entry »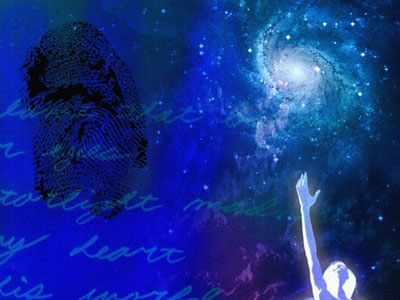 Out of all the creative activities we perform, perhaps none is more of a channel into our inner workings and those of the Universe, than writing. You may be saying that you're not much of a writer? False! Everyone is a 'soul scribe' and everyone has a story to tell.
The real purpose of soul writing or soul journaling is not necessarily to tell a story with a beginning and end at all. It's about the journey, and not the destination. When we write, particularly by hand, we are tapping our subconscious. The more we incorporate it into our daily routine, the more we start to see patterns and symbols emerge.
If you're just beginning, remember that it takes at least thirty days to build a new habit. Don't be concerned with correctness, spelling, grammar, or neatness. When you write, put down on paper anything and everything that comes to your mind. It doesn't even have to make sense to you. It you feel so inclined, add doodles or flourishes to your work. Remember, you're putting a part of yourself down on paper. Read the rest of this entry »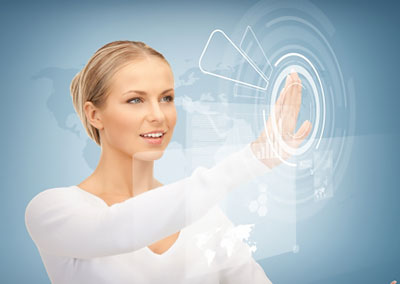 We can only evolve our awareness and experience of life through free thinking. Without it no advancement can be made in any field of thought. We would simply be stuck in the previous set of ideals and ideologies and perpetuating the experiences of the past. When we stay in these mindsets we give our power away to the past.
Albert Einstein once said, "Problems cannot be solved by the level of awareness that created them." It is our freedom of thought that allows us to expand not only on the level of thought, but on the level of form as well.
I believe we live in an infinite universe that is constantly expanding. This is true cosmologically, but also experientially as human thought and consciousness progresses. Form is simply a result of this expansion. Read the rest of this entry »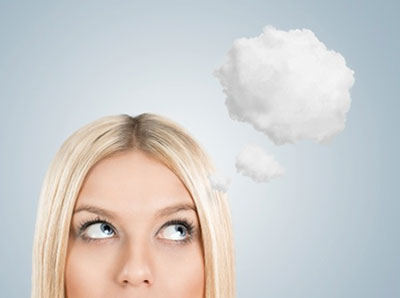 Thoughts are a very important aspect in life. If you are having a good thought, you're having a good day. If you are having a bad thought, you are having a bad day. Thoughts are vital in our daily life design. Thoughts can make you, or break you.
It all starts with your thinking. You can decide if you're going to be having a good day, or bad day. You are the only one who can decide if you are going to think negative or positive thoughts. You alone own the power of your thoughts.
Think about it. You could be having the greatest day in your life and all of a sudden you think of something negative and the good day just turned into an awful day. You alone have the power to control your thoughts. Only you know your thoughts. You also have the power to share them, or to keep them to yourself. Your thoughts are yours. No one knows your thoughts, but yourself. It is something private. Read the rest of this entry »