adultery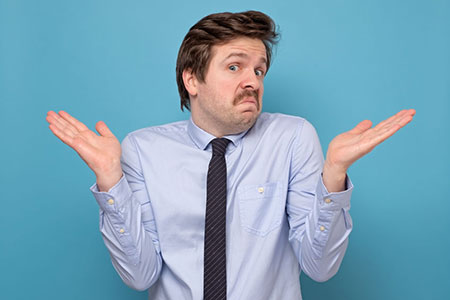 Too often people justify their poor judgment and bad choices with feeble excuses like, "It just happened." But we all know that this is seldom the truth. The reality is that every step in our life is a choice. Whether we step forward, sideways, backwards, or stand still, it is a choice. And we should take personal responsibility for our life choices.
In everyday life we do not think much about where our steps may be leading us. We are typically just walking automatically in some direction. Many people simply live by trial and error.
However, when things go bad for us, it is usually because we have subconsciously, or even consciously, made the choice to move in a certain direction – a direction that we intuitively knew was not serving our highest good. And sadly, many times these bad choices also severely affect others.
For example, a friend of mine, who has only been married for one year, currently remains geographically separated from her husband, until she gets her immigration paperwork to be able to join him legally in his country. They had a beautiful wedding, and made the usual promises: to love and cherish, be faithful, in sickness and health, until death do them part.
Despite their long-distance marriage, they were doing everything right during the waiting period – or so it seemed. They called each other daily on the phone, and also talked on video chat. They constantly texted loving messages. He was originally also able to come and visit her here in Canada, but she could not cross the border to see him. However, when the Covid-19 pandemic hit, he was also denied entry. They had no further choice but to wait it out.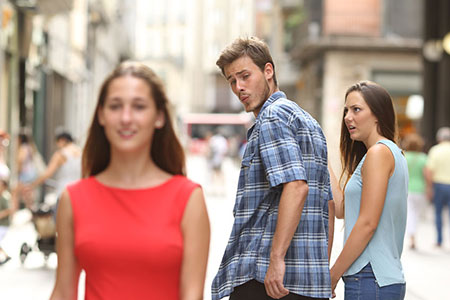 I have been asked if psychics ever get cheated on, since we can perceive other's intentions and foresee future events. Unfortunately, the answer is yes. And there are several reasons for this. But I can only speak for myself on this issue. I don't know for sure about other psychics, but for me it is difficult to foresee my own future.
I don't believe anyone enters a relationship with the intention of becoming the victim of cheating, but people and circumstances change over time. People grow apart. Someone who was devoted in the beginning may not be as loyal later on.
Now, this doesn't mean that the signs weren't there and they were ignored. I often try to see the best in people and I tend to ignore the negative stuff. Even when it's screaming at me.
As a psychic, being in a situation where my partner is cheating is beyond painful. I often know what he is going to do, before he does it. I know what he is doing, when he is doing it. And, at times, I am more or less forced to 'watch' it all happen due to flashes of clairvoyant vision.
People have a tendency to be unfaithful in their thinking weeks, or even months, before actually acting upon their impulses. They begin the process by seeking out new romantic partners. Or, having secret conversations with a potential lover. Or, even searching their current partner's emails and messages looking for evidence of infidelity, so they can justify their own unfaithful behavior.
Sometimes the cheater becomes suspicious, or even paranoid, of everything their partner does and says. They refuse to believe anything that is said. Because, they, themselves cannot be trusted. Therefore, it is impossible for them to trust anyone else, or their motives. Typically, a guilty conscience is expressed as suspicion and false accusations of another, and a clear indication of someone's own infidelity.