Posts Tagged 'unconscious'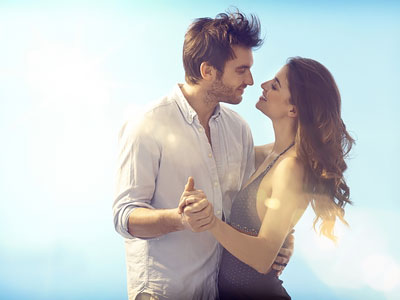 Everything we experience in life is an opportunity to grow and embrace fully who we are. In India they say that the path of the householder is the hardest spiritual path, far harder than that of the monk or hermit. In other words, facing the daily challenges of domestic responsibilities and being in close relationship with others, whether it be romantic, family, or work, is the hardest path to manage.
It is challenging in our everyday life to stay close to God, or remain true to the blueprint of who we were created to be spiritually. The good news is that, as we do learn to manage our challenges, we exponentially strengthen who we are. (Note, I use the term 'God' as a convenient, small word to indicate a vast Divine experience too big for me to describe, or define.) Read the rest of this entry »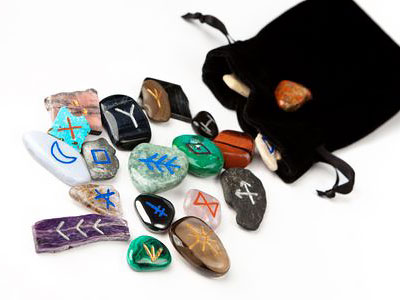 The recent holiday season has been one of the busiest and coldest I've ever experienced. But I loved the colder weather, and it snowed here this winter, a rare occasion in my part of the country. The holidays are normally more or less quiet at my house, but this year, ever since Thanksgiving, I have found myself working extra hours and looking forward to endless rounds of cooking, cleaning, decorating, gift-exchanging, partying, and entertaining.
Family and friends were very much in my life this year, from out of town, new additions, folks whom I have not seen in a long time, all manner of extended family – all wanting to see me or at least call me this year. Blaming it on the Mercury Retrograde, but at the same time feeling happy and blessed, I threw myself into the spirit of the holiday season.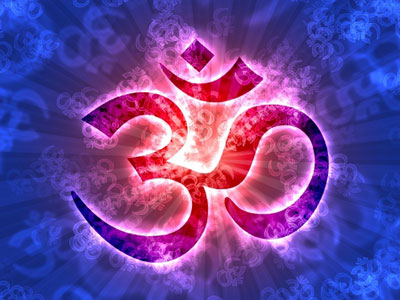 This morning, I ran into one of my friends in our little Spanish town, and we decided to grab a coffee and catch up. I was delighted at how she took an interest in my Om/Aum pendant. She commented on how I seemed to treat my pendant as something rather sacred, and with respect – an interesting observation! She loved the flow of the shapes, and asked if the pendant had any specific meaning.
I had to remove the pendant and study it closely to try and remember what I was taught years ago, in order to give her a brief description to the best of my ability. One by one I tried to connect with each swirl in the design and was surprised that I had remembered quite a lot of what my mentor had taught me. It was a long time ago, when we used the Om/Aum chant in our meditation sessions.
With my pendant on the table I began to explain the meaning of the dot at the top of the symbol, and recalled that this related to the silence after chanting Om/Aum. It represents the Enlightened Self, and is known as the transcendental state of Turiya. Read the rest of this entry »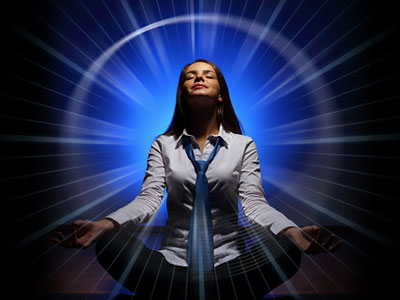 It is recommended to begin all spiritual activities, meditations, intuitive development exercises, as well as energy or healing work, with a basic psychic protection routine. A well-designed grounding, centering and shielding meditation or visualization exercise will create a solid safeguard and meditative energy foundation for any kind of spiritual practice session.
Centering is the process of anchoring and centralizing your inner, non-physical being within your physical body, while grounding (or earthing) refers to strengthening or reaffirming your connection with physical reality, the secular world and planet Earth.
Centering and grounding is therefore aimed at stabilizing yourself energetically, by firmly setting a mindful, harmonious balance between your body and soul, between the spiritual and the secular, between the physical and the metaphysical. Being grounded and centered is to feel safe and securely anchored in the physical world, while opening up to increased energy flow, and metaphysical or spiritual input. Read the rest of this entry »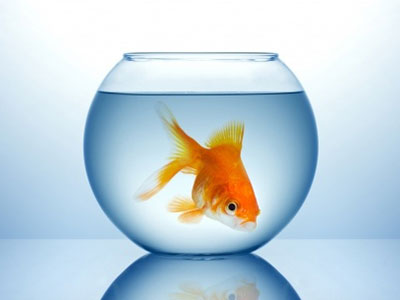 Where does the perceptions of consciousness matter in terms of its existence in relation to dimensionality, and does this affect the way we affect our world? I would say, it utterly does.
In the theory of one dimensionalism, there can be the true perception of the consciousness inside of it, which may make the consciousness inside of it feel like it is three dimensional. In this theory the identity or consciousness is very aware of their own surroundings, their own place, so to speak.
In theory, one could perhaps be a fish in a fishbowl and one would not know life as any different than the place in which it swims. It would perceive its home as normal. In this particular story, the fish can look out and see a watery replica of the sky. Within this obscured vision of the sky, it would then perceive the ceiling of its world as normal, whereas in fact there is a multidimensional and non-boundary world beyond its home. Read the rest of this entry »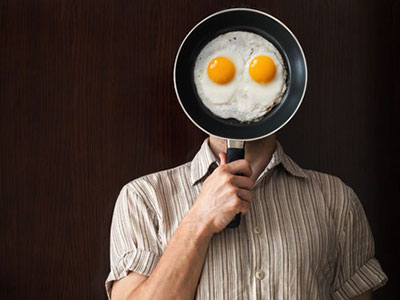 Life is like cooking bacon and eggs without a shirt on. Why is that? Well, let's think about the process one goes through when cooking bacon and eggs.
After picking out the frying pans, next is to consider what version of eggs to cook. Scrambled, poached, fried (sunny side up, over easy), omelet, boiled? Do we add vegetables, or cheese? Which kind of cheese: American, Swiss, Pepperjack? Broccoli, onions, asparagus, carrots?
So many choices, so little time.
Having sifted through the refrigerator, checking out the 'best before' dates, and smelling and squeezing all the ingredients, we are now ready to cook the eggs. The first choices made, now it's time to take action. What is the timing between starting the eggs and bacon: separate pans or combined? How crispy do we like our bacon? Read the rest of this entry »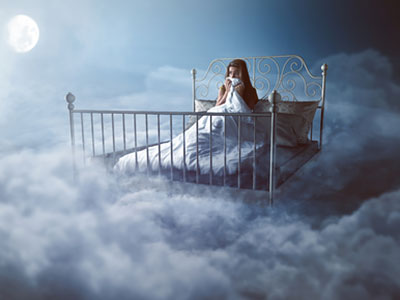 I have always found dreams to be most fascinating.  Interestingly, my guides have taught me that there are, in fact, three types of dreams.
Many dreams are just a result of some of the mundane information we take in on a daily basis. These are usually the kind of dreams which make no sense at all.
Some dreams are simply reflective of both our fears and desires. For example, swimming close to sharks would be an obvious fear for most people, whereas winning the lottery is what a lot of folks would love to happen. Read the rest of this entry »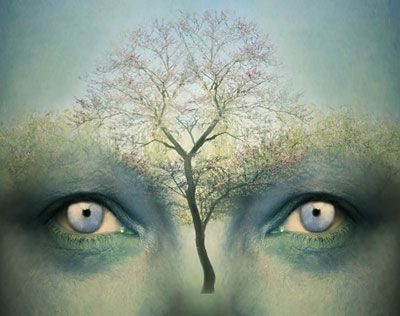 Some people spend a whole life-time trying to fit in, constantly adapting to the ideas and beliefs of other people. This can be very frustrating, and depressing, because when we do this we are not being true to our ourselves.
I believe that we are all born in this world with our own special gifts, talents, and abilities. This must be shared with the rest of the world, for the purpose of our mutual spiritual growth and expansion. This is quite necessary for our own soul evolution.
My dear psychic mentor, Grace, who now one of my guides, as she is no longer in this physical life, taught me a truth that the Christ also taught: "Be in the world, but not of the world." We live in a negative world of oppression, disease, strife and competition. But we must learn to be not of this world; we must learn to deal with obstacles, and interference. This is where  we may use the practice of using symbols, to overcome and release us from all these worldly challenges. Read the rest of this entry »