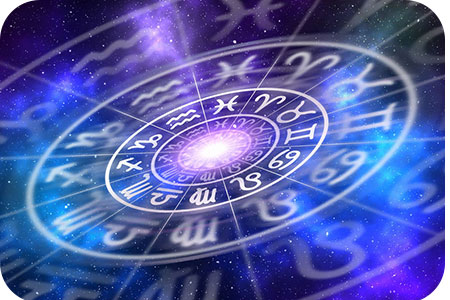 Here are some fun facts about the different astrological signs of the zodiac. Find your sign and learn more!
Aries – The Ram (March 21 – April 19)
Aries, the first sign of the zodiac, is ruled by Mars. Impetuous, hardworking and action-oriented, Aries are the first ones on the scene when it comes to adventure, daring to go where angels fear to tread. They are creative and love new endeavors, often having two or three projects going at the same time. However, because they bore easily, they don't always finish what they start. Aries are loyal, confident, determined and forthright. They can also be rash, stubborn and impatient.
With an Aries, what you see is what you get. They are unpretentious and open. They are generally athletic and love to walk, run and hike. Like their symbol the ram, they are not afraid to hurdle steep mountains on their climb to success. They exude radiance, vitality and generally enjoy good health. Because Aries rules the head, this sign needs to watch for stress headaches, fevers, ear or eye troubles.
ELEMENT: Fire, Masculine
THEMES: Business, enterprise, spiritual awakenings
PASSIONS: Fast cars, travel, exploring
BEST FRIENDS: Taurus, Leo
FRENEMIES: Cancer, Capricorn
HOT CHEMISTRY: Scorpio, Aquarius
TRUE LOVE: Gemini, Libra
COLOR: Red
GEMSTONE: Diamond
FLOWER: Honeysuckle