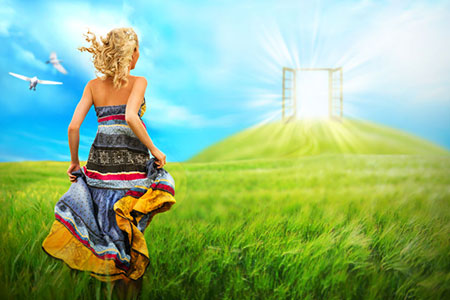 Working with my clients to co-create a  future outcome is one of the aspects of doing psychic readings which I enjoy the most. Setting the right intention for a future manifestation not only helps them with the issue they initially consulted me about, but also tends to improve every area of their life.
It is likely if someone carries an imbalance in one area of life, it's bound to show up in other areas too. For example, if you know someone who struggles in their love life, because they're always hopping from one relationship to the next, it's more than likely that person displays the same behavior at work and with many other decisions and choices in their life.
These habitual behavior patterns take hold in our lives for a variety of reasons, including, but not limited to, our childhood upbringing, society, genetics, and our astrological birth chart. However, I don't believe these patterns fully define us, or that we are permanently bound by them. Whether one is born a saint or a sinner, rich or poor, privileged or not, when a person awakens from the myth of who they thought they were, and stops running away from their fears, they can decide to change their future and allow success into their life.
This is where the magic comes in. The simple act of 'deciding' something, even in the face of discouragement, is when we align with the powerful forces of the Universe to co-create the life we really want! I've seen this in Astrology, with even the most difficult astrological chart aspects. When someone wakes up, or realizes that they are an unlimited being, their entire world shifts. I'm a firm believer that we come here to transcend our astrological chart, not be imprisoned by it.