Posts Tagged 'perception'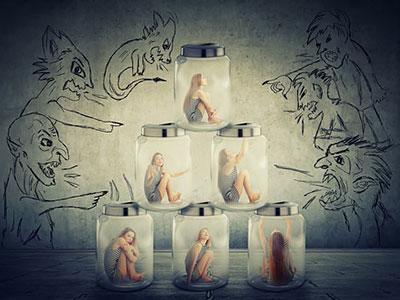 I have been talking to clients and people about the general state of mind right now. What is making us work as a society and what does not? What makes us motion, what is makes us fluid, what is makes us indispensable? What some clients have concerns about is a heightened state of agitation in the general population. This is not due to anything electronic or anything that I could say is brought about by a 'thing' in everyone's opinion.
Many of my clients are well-educated or experienced, in managerial positions, and are wondering what to do about the persons now that are unable to manage themselves or how they are coping. How does one choose a good person over a bad one, and will the mood pass? Will this person ever get over their disposition or will they degrade? What can we do to help them, or should we perhaps move on to the next person? Read the rest of this entry »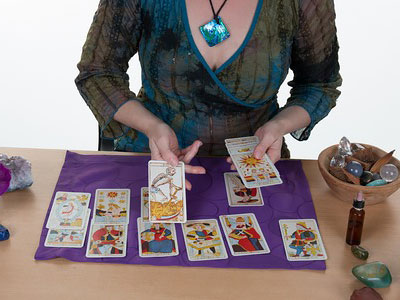 Mysterious, symbolic and highly energetic, the Tarot is a high vibrational tool helping us discover the deeper meaning behind the events of our lives. It can offer guidance around situations in which we may feel lost or confused. And it can serve as a bridge between how we perceive the 'normal' reality, and how the influence of Spirit is working in our lives.
As every Tarot reader's gifts are different, as unique as is every individual, a reader comes to develop their own style accordingly. But the Tarot itself also has its own energy – a high vibration frequency which Spirit can use to send us messages, encouragement, and guidance.
In my own Tarot readings, I find that Spirit most often seeks to illuminate areas in which changes may be needed in order to bring about the most beneficial outcome. This can be anything from the need to shift a perspective, the need to let go, or the need to accept things as they are. Read the rest of this entry »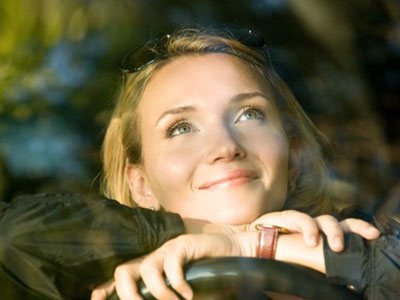 There are times when we are tempted to withdraw from the world, sit around, and feel sorry for ourselves. For many of us it is all too easy to get into the rut of complaining about how everything bad only happens to us, and how unfair life is. Some of us also easily complain that other people seem to have everything, and we have so little. When this kind of thinking takes over, it may be time to ask yourself some really tough questions.
Am I in a comfort zone? Is it really too difficult to make the necessary changes to have a better life? Do I really want to get well? What benefits am I possibly getting from choosing to remain stuck? Has my circumstances or my health status become my new identity? Am I always looking in the rear-view mirror, wishing I could rewrite the past? Do I obsess about what could have, should have, would have been? Read the rest of this entry »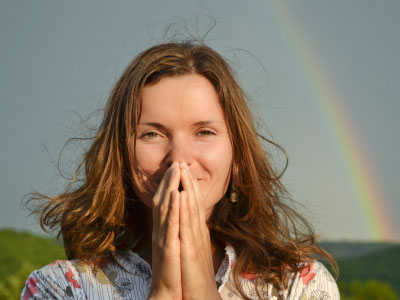 Have you ever argued with God? I have. A lot. If you also have, did you also discover that it is an exercise in futility? Yes, I have found that out. But does that mean that I am now less of the resistant, petulant child that I sometimes become? No, I still argue with God.
Here's the thing. I commune with God and Spirit every day, all day. And if not God and Spirit, then spiritual entities closely aligned with God and Spirit. I am convinced the more you know, the more you are held accountable for – in every way.
Most people have questioned whether there is a higher power. And if there is, then why is there so much illness and suffering in the world? Why is there death? Well, you see, God and Spirit views suffering, illness and especially death in a much different light than we do. Every bit of suffering, illness and death is a building block for all creatures of the Earth and beyond, to use and ultimately triumph over. Read the rest of this entry »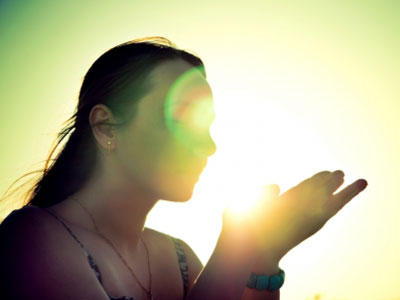 If there was nothing stopping you, what would you desire the Universe to bring you? What would you desire to manifest? What would you like to create in your life?
It is the beginning of a new year on your earth planet, which often brings a time of reflection and a time of re-creation.  This is a time of dancing and joyful singing and much celebration. This is the time of creation.
Many of you may have been feeling stuck during the recent Mercury Retrograde and its backward energy. It may have felt difficult to move forward, with feelings of being overwhelmed amplified especially with your holidays thrown on top of that.
Allow that 'retrograde energy' to move out now. Bring in a more expensive, energetic open-hearted energy that bathes and supports you into the next level or phase of your work here on this planet. Read the rest of this entry »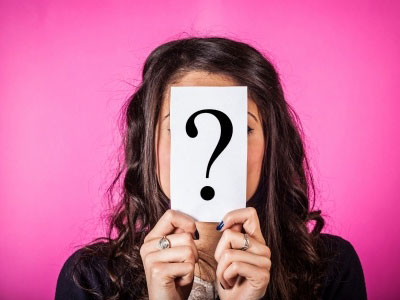 Many people are afraid of asking questions, and yet asking questions is an essential skill if one wants to learn from others, or from Spirit. People are afraid of what they perceive to be the risks involved in asking questions, due to their own unhealed issues of control, fear, and ego.
Asking questions can make you look or feel vulnerable. If you grew up in a dysfunctional or abusive family, asking questions may have been perceived as defiant, and maybe punishment would have been doled out.
In the workplace this is often the same. An insecure boss or even co-worker might react badly to questions, perceiving them as challenges rather than an effort to learn or obtain information needed to learn. In poorly run workplaces (that do not know how to effectively train or educate their workers) asking questions could mean you are risking getting fired for 'not knowing' something, rather than it being seen as taking the initiative to learn and check on details. Read the rest of this entry »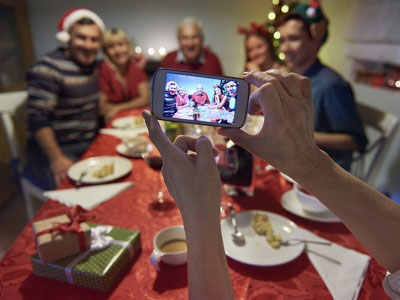 We would like to ease some of those turbulent emotions that are triggered as you gather together this holiday season with family, extended family and people you don't normally see on a day-to-day basis.
We would like to offer you a beautiful healing, a beautiful cleansing and clearing for your soul. Take a nice deep breath and allow yourself to drift, deeper and deeper into this beautiful sacred space. Feel the energy of the Pleiadians as they move closer into this circle today offering new downloads, new transmissions of light, helping you to understand what is occurring on a deeper level as you gather together with your family. Read the rest of this entry »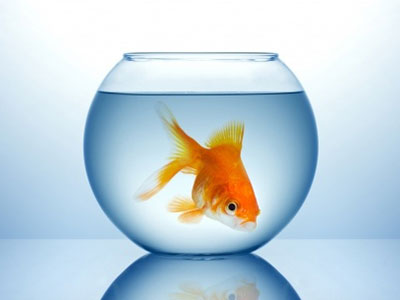 Where does the perceptions of consciousness matter in terms of its existence in relation to dimensionality, and does this affect the way we affect our world? I would say, it utterly does.
In the theory of one dimensionalism, there can be the true perception of the consciousness inside of it, which may make the consciousness inside of it feel like it is three dimensional. In this theory the identity or consciousness is very aware of their own surroundings, their own place, so to speak.
In theory, one could perhaps be a fish in a fishbowl and one would not know life as any different than the place in which it swims. It would perceive its home as normal. In this particular story, the fish can look out and see a watery replica of the sky. Within this obscured vision of the sky, it would then perceive the ceiling of its world as normal, whereas in fact there is a multidimensional and non-boundary world beyond its home. Read the rest of this entry »