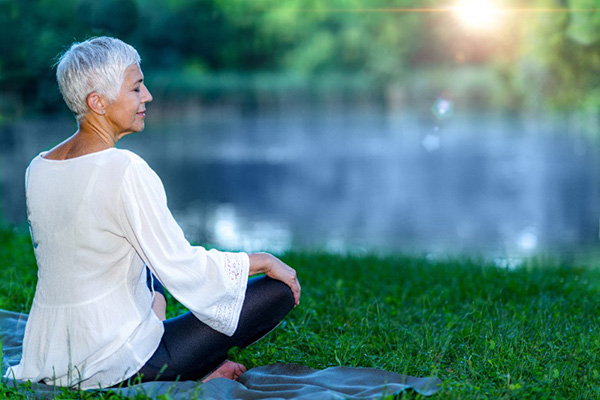 Meditation led me to a major spiritual awakening and increased psychic awareness. Meditation allows us to become more spiritually aware, enlightened, and more open to the spirit realm.
When I first started meditating, I would often become distracted or even fall asleep. It used to frustrate me, because I feared I might ever be able to achieve a proper state of meditation. But I persevered and kept trying for a few minutes every night. Eventually, I found that I could get into a meditative state more easily, without losing focus or drifting off. So, be patient and give yourself time in the beginning to get used this different state of consciousness.
Once you become more skilled and meditate frequently, you will soon notice that you are becoming much more intuitive. You will feel more tuned in to other people and your surroundings, and may begin to pick up on more energetic information.
A powerful way to increase your psychic awareness using a meditative state is focus on any point of light or object and then 'zone out' as if you are daydreaming. I like to practice by focusing on a silver picture frame in my bedroom. A crystal or candle flame are also good options.
Once you have become good at entering the meditative state by focusing on something, try to do it when you are out and about. You may begin to notice that people and objects look somewhat 'hazy,' as if they have a glare around them. This is actually the aura or energy field of the object or person.
With frequent mindful meditation your metaphysical awareness will become more heightened over time. In a state of daily meditative awareness, it feels as if God, Source, Spirit, the Universe begins to speak to you in secret.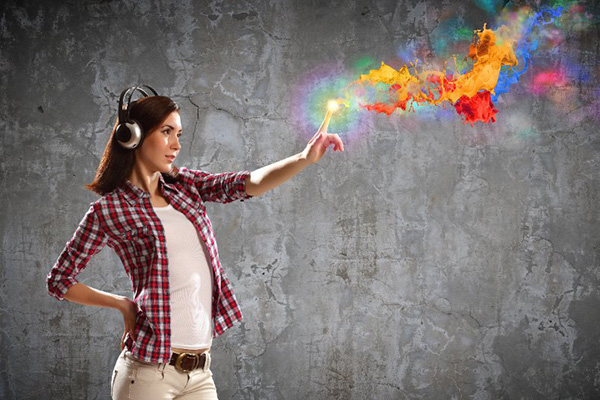 When my dad became terminally ill in 2013, I turned to art and started painting. I had no ambition to become an artist; it was simply something I could do to take my mind off the stress of my father's illness.
I started off blending and playing with colors, and eventually branched out to paint pictures that I soon discovered many people found appealing. When I became better at it, I started to incorporate music into what I was painting.
I would pick a song and play it on repeat to inspire me, until I was done with the painting. It was as if I was channeling the lyrics and melodies into the artwork. The music told the story of the art I was creating. I would then name the painting after that particular song and include the lyrics on the back of the canvas.
I also developed a new fascination with music and singing at that time. In time I began putting my art projects to one side, and instead began to focus on learning to sing. I continued the singing after my father passed away, and I found so much personal healing in it.
I didn't realize how alive music really is and how intertwined my art would become with my singing. When I sing, I 'see' the lyrics as if they are being painted on a blank canvas in my mind's eye. The main verses of the songs will often become large flowers, and the chorus and melodies will fill in the areas around the flowers with leaves and scrolled vines.
I learned recently that there is a scientific term for seeing colors and patterns when hearing music.  It is a type of synesthesia known as chromaesthesia. Synesthesia is a perception phenomenon in which one experiences things through your senses in an unusual way. For example, a synesthete might experience a sound as a color, a word as a shape, or a number as a taste or smell. The person's sensory perceptions are somehow combined or unified, almost like 'wires that are crossed.'