The Fool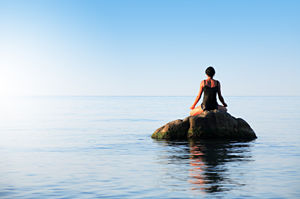 When we allow our minds to dwell too often on our past, or obsessively contemplate our future, we rob ourselves of the enjoyment of the moment.
Being fully present is the key to happiness. Being fully awake and aware of what is going on around us, in the here and now, is true mental freedom, in my opinion.
When I meditate, and focus only on my breath, I get to a point where I am free of thought. I can then completely allow all thoughts to come and go.. observed, but not noticed. It is then when I arrive at my "happy place". I love to arrive at this inner place I so love. It's a place of complete awareness, serenity and bliss; there really is nothing like it.
After my morning meditation I can go about the rest of my day without any 'blinders'. The blinds to my mind have been pulled up and I can then connect with those that are on the same frequency as myself. Continue reading →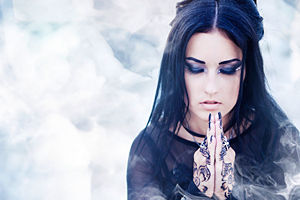 George Michael sang about it, prayers have been written about it, songs have been sung about it… and yet it remains a mystery to so many. So, I put forth this question to you: what is faith and where does it come from?
Right now there is either silence on your end, or a rapid fire response. Or maybe you are saying, "Well, let me think about it."
They say faith moves mountains, but then that begs the question: do you have Faith in faith? That's a different concept altogether – one that must be looked at.
It's easy to go to your preferred place of worship on Saturday, Sunday, or Monday, or whenever it is that you attend. Lovely. Absolutely. Without a doubt. There you show your faith. But what happens the rest of the week? This is where Faith in Faith comes into play, and without it you don't even get to pass go. Continue reading →