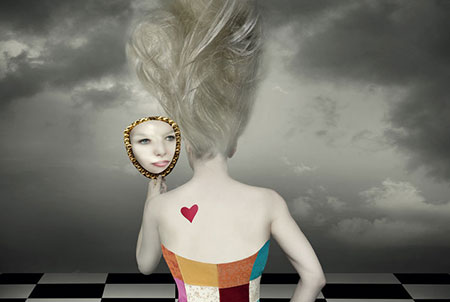 At some point today you probably looked in the mirror. Maybe you liked who you saw there, and maybe you did not. But, did it dawn on you that the person who stared back at you from that reflection, is not the same person as the one who looked back at you yesterday? Yes, things changed while you were sleeping, and you were not aware of it.
Do we really know who or what we are looking at in that mirror every day? Do we even care? Does it matter to us that we will spend every waking and sleeping hour with that person we see in our reflection? Do we realize that whoever that person is, we will be sharing our deepest most profound thoughts, ideas and convictions with them for the rest of our life?
Instead of merely glancing at that reflection we have grown so accustomed to, why not take the time to truly observe the facial expressions and body language, revealing our inner motivations and latent content.
More importantly, maybe it is time to really get to know that individual we observe in the mirror. That mysterious, fathomless person most likely demonstrates enormous fortitude, determination, strength of will and irresolute character. There may also be an infectious humor buried just below the surface, waiting to be examined for discernment in the reality of our most passionate dreams and mocking glares.
What is important to us today will be important to us always. The problem is we don't always know what is really important to us. Why? Because, we won't stay still long enough to study the most important subject in the world: the self. We may claim that we are too busy to care, but nothing is more important than getting to know the real you.