scrying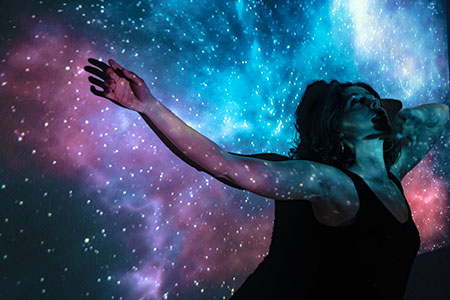 One of the most commonly experienced symptoms of spiritual awakening is frequently waking in the early hours from 3am to 5am. It's important to rule out any medical reasons this could be happening. However, if you are in good health and you have been regularly waking up this early, then you may be experiencing this due to spiritual awakening.
You may have found by now in an online search that you are waking up at 3am because it is 'the witching hour'. You may also have read that 3am is an auspicious time to wake, or the opposite, that it is a 'time of dark magic.' Or that during your spiritual awakening you may be 'spiritually attacked' and this is why you are waking in the wee hours. While some of this may be true for some people, I am going to have to say that it probably has nothing to do with your waking up at or around 3am.
Yes, it is a sign of awakening! And a very, very common one too.  But the reason you are waking at 3am is not metaphysical; it is biological. It is biology which is influenced by your spiritual progression. But essentially it is a return to your natural state of being – your natural sleep cycle. This is called the circadian rhythm.
Most people just accept that we sleep naturally for about eight hours a night. But there is a great deal of evidence that this is not actually the natural sleep cycle for human beings. In fact, evidence suggests that prior to the industrial revolution, our sleep cycle was very different.
To demonstrate this point, we must return to the concept of awakening and what awakening really is. We call it spiritual 'awakening' for a reason – we are waking up. Waking up means being conscious in an otherwise largely unconscious world. During the process of awakening people often find themselves becoming very sensitive to things that never really bothered them before. This is because they are suddenly present and hyper-aware when things are out of alignment with the natural order.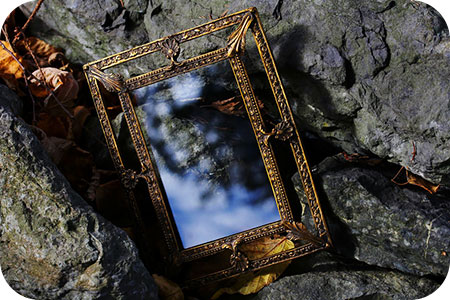 I just had a debate with a colleague about using a mirror as a divination tool, also known as scrying. She was adamant that the only type of mirror which can be used for scrying is a black mirror, which is made of darkened, smoky glass. In my experience this is not necessarily true.
I explained to her that one evening, in a dimly-lit hotel room, whilst I was brushing my hair in the mirror, I saw to my left, via my peripheral vision, my grandfather sitting in the room's armchair. He was smiling at me, and I remember this vision like it was yesterday.
I had only ever met my paternal grandfather twice, as a toddler, and I had almost no recollection of him at all, other than photos of him I was shown in later years. What I was told, on two occasions by psychics years later, is that he was always around me and that he would never allow any harm to come to me.