Only You Can Heal A Recurring Emotional Injury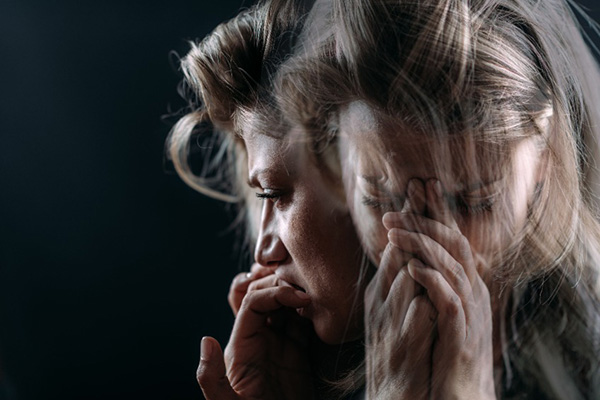 We are all negatively impacted at times by certain events or people causing us emotional hurt and trauma.
If this is something that is currently weighing on your mind and you feel emotionally injured or overwhelmed today, then the following strategies may help you to overcome the recent setback you suffered.
Not only can these three steps help you to better deal with your current emotional injury, but it can also bring about lasting positive change in your life.
Step 1: Feeling Through
It is vital to process negative emotions. You should never try to suppress or repress unpleasant feelings. It is important that you allow yourself to fully feel your current emotion. Don't think or rationalize, just feel.
Let the tears of sadness flow, lean into the fear or anxious feelings, or embrace the anger and disappointed. To process and ultimately resolve these feelings, we must first truly feel them.
However, do not spend too much time in this stage of the process. Truly feeling your negative emotions does not mean you must obsess over it or constantly dwell on it. A few hours, or at most a day or two, then let it go! Do not let it drag on for weeks or months, because this will not heal you and will only have a counterproductive effect. After the one-time 'feeling through', it is time to move on to the next stage.
Healing from trauma can also mean strength and joy. The goal of healing is not a papering-over of changes in an effort to preserve or present things as normal. It is to acknowledge and wear your new life – warts, wisdom, and all – with courage ~ Catherine Woodiwiss
Step 2: Thinking Through
Now that you have fully experienced the negative emotions, it is time to shift from feeling to thinking. Contemplate what caused this injury in the first place and what it is really connected to, because in most cases the true cause is not the actual event, situation or person. Usually, the origin is within ourselves.
Of course, this does not mean that you should not have boundaries and limits with how others treat you. If, for example, you have been lied to, cheated on, rejected, abandoned, abused, or have been treated badly in any way, you must never accept the other person's behavior. But then you should also take a closer look to determine where this resonates with your past experiences and traumas in your life, usually from childhood. Have you had a similar experience and emotional response at least once before?
The inner world (what we have stored in our subconscious) creates our outer world (what we experience on the outside) and as long as we hold on to subconscious, unconscious, or unprocessed past injuries, it can and will often be reflected in external situations. We tend to attract and manifest more of the same experiences, until we have processed and healed such old wounds.
The priority is not to focus on the event or other person's words and actions, but instead to recognize one's own possible role in unconsciously attracting the negative experience with this person. It does not excuse their behaviour, but it clarifies your own emotional response to it. And even in the case of extreme abuse or mistreatment, it is often pointless to try and confront one's abuser until you have processed your own wounds first. A fully healed person is a much more powerful person.
Bad things do happen how I respond to them defines my character and the quality of my life. I can choose to sit in perpetual sadness, immobilized by the gravity of my loss, or I can choose to rise from the pain and treasure the most precious gift I have – life itself ~ Walter Anderson
Step 3: Working Through
Once you have identified to true origins of your negative experience and accompanying emotional response, you can move on to actively resolving these old wounds and finding healing. Find resolution and healing is important in order not to continue manifesting the same kind of toxic experiences and people in the future.
Focus completely on you, because your experience of your world begins within you. Consider your self-love and self-worth. How much self-love do you really have? How solid is your self-worth? What else can you still do for yourself to feel more loved and worthy? Are you still holding on to old false beliefs that keeps you in a negative self-concept?
Self-healing strategies that are very effective in this process may include mirror, shadow, inner child, and energy work, as well as various other spiritual self-care practices to bring you into a final healing. If you need support with this, please feel free to contact me; I will accompany you on your healing path with all my heart.

About The Author: Runa

Runa is a reader with unique gifts and she, herself, is a gift that keeps on giving to others and her community. She is spiritually, artistically, and creatively talented, nourishing her soul through selfless work with incarcerated teens and through her reading practice in Germany and with clients around the world. She is a Rune expert, a Reiki Master, a gifted oracle reader, accompanied always by her Northern Light Guides, present at every reading. Along with her compassionate, direct truths and the non-judgment readings she offers, Runa provides positive energy that relieves burdens and reveals a pathway to future goals. From early on, she could read the energy of those around her, but her study of ancient runes and symbols opened a book for answers to assist and guide others along their path. Runa has read for over 20,000 clients from all walks of life, and for many corporate clients, as well. She owns her own reading praxis in Germany, where she lives with her husband and beloved cat, "Monster." For 15 + years, she's inspired, enriched, and emboldened the lives of adults and teens, helping them to fearlessly embrace and creatively express themselves to achieve their dreams. If you'd like a reading from this extraordinary Rune goddess, you can find Runa at PsychicAccess.com