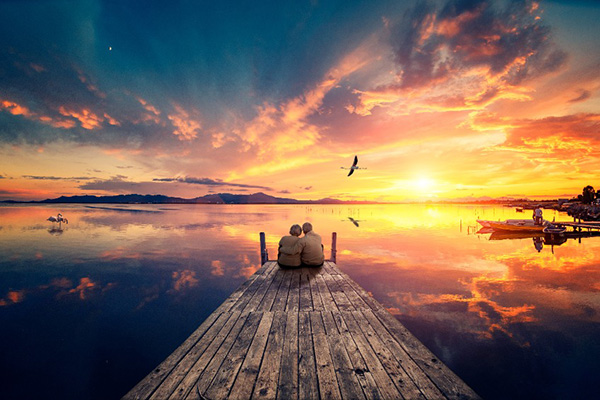 I love you. I love you, and you, and you! No matter what happened yesterday. No matter what was said, what was done, how we hurt one another, I still love you.
Three simple words. Really, love shouldn't be so hard. Since my childhood my goal in life was always to show love. Before money, before "common sense", before logical reasoning of life, my heart always took the lead. Believe me, this trait has led to much criticism over the years. Many people have considered me eccentric, crazy, even downright stupid. Yet, throughout the years, I learned to like myself and to accept others.
Perhaps I'm not the wealthiest woman in the world, with diamonds dripping off my neck. Perhaps I give away more than I keep. Yet, each night I go to sleep soundly, liking who I am. I can dance in the moonlight with the fairies under the kisses of Venus, with Lady Moon shining her soft glowing light through the country rural trees, the shadows of leaving dancing around creating the sense of those long gone flitting in and out of the corners of our eyes.
The answer is love.
Today is a new day, where spirit sends to me more people to love. It's just that easy. I simply let the problems and failed actions of yesterday go, remembering the lessons I had to learn in how to treat others. We are all human who make mistakes in how we express ourselves, in how we react, but we can always choose restore the love. All we need is unconditional love, and forgiveness.
For many of us there is the constant hope of one day meeting a life partner who 'gets' us, with all our flaws, all our doubts, all our insecurities. This task of finding just the right one is not easy. Some seek advice from us seers, who give answers, but sometimes the bottom falls out. One of us, or both of us do something really stupid, and the love ends. This is what we believe. But love doesn't end.