animal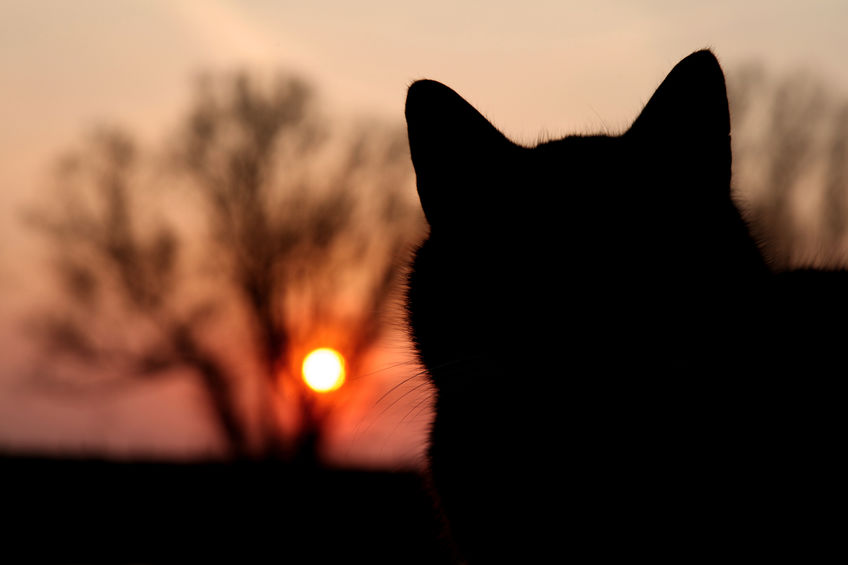 Nature's plan is perfect, whether we understand it, or not. I have been distraught by this much of my life. I have also over-thought it at times, especially when I see animals suffering in nature, or the damage sometimes done to fauna and flora by raging wildfires, floods, and other natural forces.
I often ask myself what the lesson is in all of this for me? Why am I sometimes so profoundly upset by the way nature take its natural course? Apart from humanity's awful neglect, exploitation and abuse of animals and natural resources, I have often also questioned nature itself, and how animals can be so cruel in their treatment of one another – and not always just for the sake of survival.
I have looked into the subject for some kind of resolution or understanding as to why nature is designed this way. The teachings of Emmanuel, as channeled by Pat Rhodegast, insist that nature's plan is perfect and that each creature chose the role of predator or victim for the experience it would bring them in their own evolution process.
The Amazing Afterlife of Animals by Karen Anderson suggests that an animal will never depart this world before its their time to go, and that when it is their time to leave, they often prefer to be alone. They wander off and find a secluded place to end their lifespan naturally. They may even be chased away by other members of the herd, or other family pets. This is nature's way.
This was the case in my home very recently. Ten days prior to my youngest cat, Prince, becoming really ill, my smallest female cat, who never liked Prince, was marking her territory and trying to keep him away from her food. She was hissing at him and tried to chase him out of the house.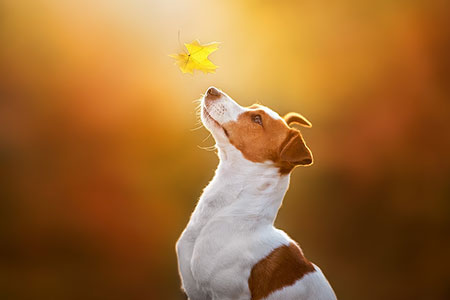 Hello friends of my mommy, Mountain Sage. My name is Babe. I'm her one and only favorite pup and she thinks I am a 'cutie-patootie.' Well, I don't know about that, but I'm sure glad she thinks so. I try to be. I really do. But there are so many instructions: "sit, down, stay, no-jump, hold hands, leave it." Phew! What's a cute four-legged fur baby like me to do?
Well, there are treats sometimes, and that helps, but The Sage is not always so generous. Sometimes, she seems to think I should do all those silly things for free. It's okay, I guess. Anyway, if I want to get those cuddles and kisses, as well as go to Bow-Wow Camp (which are two of my very favorite things), then I simply have to do it all her way.
But, when I'm outside hunting, then I do it my way. The Sage is most definitely not a hunter, I can assure you! Nope, not even one little bit. So, I have to bring home the bacon, right? A nice little mouse, for example. I brought it in the doggie door, as a gift, while she was on a phone call with a client.
I assume it was a client because that's when I have to be 'all quiet.' Anyway, she made all these mad gestures. She clearly could not contain her excitement about the juicy mouse. Strange, I tell ya! Making all those weird motions. I mean, really, it was just a plain ole' mouse. Nothing special in my world, but she acted like I've brought a month's supply of meat into the living room?
Then, there was the frog. It showed up on the porch after a heavy rainstorm. I had never seen anything hop quite like it did. It was intriguing – all shiny, plump and green. I decided to lick it on the back. I was just curious. No need for The Sage to become all hysterical, right?
But I have to be honest: that frog was the most vile and disgusting taste I've ever experienced. I had to spit, and spit, and spit to try and get that yucky goo out of my mouth. "It's poison," The Sage was complaining, as she picked it up and put it outside the fenced garden. Well, I guess she might have been right. Anyway, I was a satisfied dog and more than glad to see it go.