closure
Archangel Raphael
Archangel Raphael is surrounded by a beautiful green glow that has a warm and soothing quality to it. Raphael is a healer of body, mind and spirit. When you call on him it is important to take deep breaths, because you will actually breathe in molecules of his essence. This will serve to heal you from within on a cellular level.
Raphael's healing energy reprograms our cells with divine light. It can elicit profound and deep healings of physical and mental health issues, but consistency is the key. While his healing presence may cure a benign sniffle in just one session, a health problem that has become embedded in your cellular memory over a long period of time will require multiple treatment sessions with him. So, keep going!
Do not become frustrated if a situation doesn't resolve itself overnight. In time the balance will eventually tip in your favor and the negative or toxic energy will be released from your mind and body once and for all.
Archangel Uriel
Archangel Uriel feels like a loving 'grandfather.' When I sense his presence around a client, it usually signals to me that a heart-to-heart conversation about life is in order.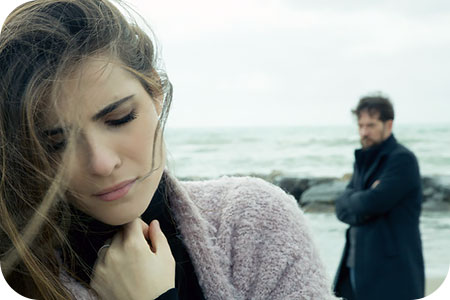 I sometimes have clients who are struggling to move past a recent break-up, or they want to know if they will get back together with an ex. Focusing on the past, by wanting to go back to a happier time, or a relationship that left us sad when it ended, prevents us from living fully in the present. And this may be blocking your path to true happiness.
On the flip side, sometimes the universe will block your forward movement, because you are not truly ready for it. If you need to go through a period of grieving the past, do so in the healthiest way by looking towards the future.
The next chapter for you will be richer if you focus on the path ahead, be it with your ex in a new realm, or someone new. Just know the energy that you give out when you are stuck in the past does not welcome new relationships into your life – at least not healthy ones.
No one wants to go through the pain, sadness or loneliness of a breakup. In my mid-20's I ended a very serious five year relationship. He had already bought the ring. I knew we were close to making a bigger commitment, but he had broken my trust many times in the relationship.
So, as I looked towards a future with him, I knew I no longer wanted to continue. The relationship ended abruptly and all contact with him was severed, like a death. As I look back I realize it had to end this way, as the relationship was only going in one direction, and I no longer wanted it, even though I still deeply cared for him.