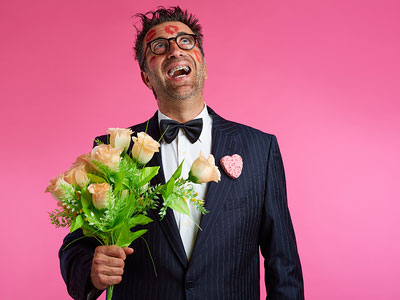 What makes a man fall completely in love with you? Head-over-heels in love? Well, a man will fall in love when you give the signals that you are really looking for and ready for lasting love.
Maybe it's the timing, or certain qualities he is looking for, but I feel that it is mostly about chemistry and connection. The way that you look into his eyes, and the way you listen to him as if he were the only one in the world, the way you make him feel, and the feel of you in his arms.
Some men go for personality, and some like the intellectual side of you, the way that you smell, and the feeling that he can't live without you, and that you are a part of him. Read the rest of this entry »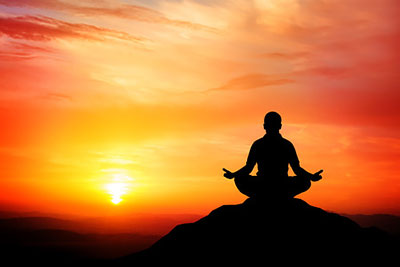 From the darkest places comes the brightest of light…" When I first read this statement on a piece of community art, on display at a Yoga festival, I was astounded. I stood still, with my Yoga mat strung over my shoulder, my water bottle in hand, and a plethora of memories racing through my mind.
That moment instantly brought back my traumatic, abusive childhood, and destructive youth. I had come from some very dark places, until I ended up morbidly obese, depressed and suicidal at 30 years of age. I had to change my life and slowly I began to choose what I sensed was good for me. Read the rest of this entry »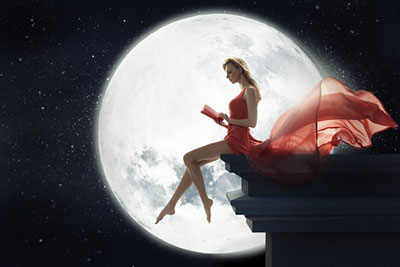 Even the most casual observer knows that the Moon continually changes shape in the sky. This is because its regular orbit of approximately 28 days puts it at different points relative to the Earth and the Sun, making it go through phases.
So why should we care about this? Well, as the nearest celestial object to Earth, the Moon has a special place in Astrology, as well as the psychic realm itself. Our planet, as well as our bodies, consist of over two-thirds water, and therefore the Moon's gravitational force affects us in different ways at different points in its orbit.
It's worth noting here that the word lunatic comes from Luna, the Latin for "Moon." But the Moon doesn't make us insane, as some ancient stories would have us believe. However, a recent study suggest the Moon phases may affect our sleep patterns, and it has also been shown that the Moon influences the behavior of various animals. Read the rest of this entry »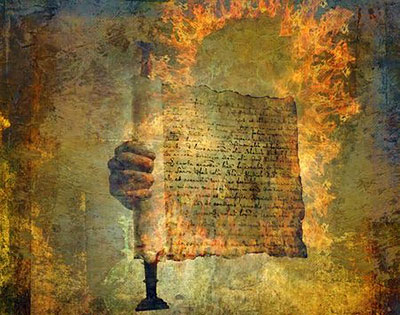 Most spiritual seekers are aware of the more well-known Universal Laws, particularly the Law of Attraction. However, did you know there are several other spiritual laws that govern the Universe? Yes, there are! These laws can help you get the most out of life. In the previous blog in this series we explored the first six laws. Below are the final six Universal Laws.
The Law of Attraction
I must say that after learning about this amazing Law and applying it to my life (with the help of Rhonda Byrne's brilliant book, The Secret) my very existence has radically changed. Simply by focusing on your desired outcome, with sufficient belief and passion, you should surely attract it to yourself. Read the rest of this entry »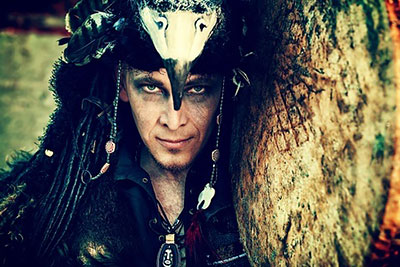 In recent years there has been an avid interest in shamanism. A myriad of books, seminars and extensive training programs around the world reveal a keen exploration of indigenous cultures and their connection with Nature, their healing techniques (such as soul retrieval) and the role of power animals or totems.
Shamanism, in its classical sense, comes from the regions of Siberia and Central Asia and the term 'shaman' originates from the Tungusic word saman (masculine) or samana (feminine). The term shaman has been interchanged with 'medicine man', 'sorcerer', and 'magician' – but a shaman is so much more. The shaman is traditionally a central figure in the community: mystic, poet, healer, communicator with the unseen realm and psychopomp (leader of souls). Read the rest of this entry »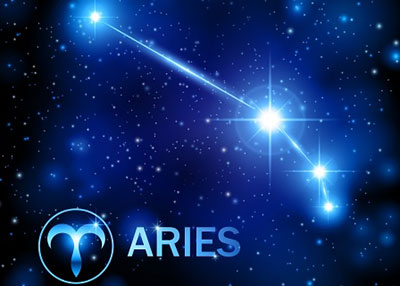 The Sun moves into Aries upon the Spring Equinox, at the beginning of the astrological year, making March 21st to April 20th the approximate astrological dates for this first sign of the zodiac. Appropriate, considering the Ram's motto might be "me first!"
Aries, the Ram, is not only the first sign of the zodiac, it is also number one in many other ways. People with a strong Aries influence in their chart are likely to be forthcoming, pioneering, and independent spirits. Just look at the sign's glyph (symbol), which looks like a ram with its head lowered. It says it all.
Perhaps the most traditionally masculine sign in the zodiac, Aries is ruled by Mars (the god of war), its corresponding color is red, and it is a cardinal (leading) Fire sign. That's some heady symbolism! No wonder that even the women born under Aries (think warrior types like Sarah Michelle "Buffy" Gellar, Lucy "Xena" Lawless, and pioneering feminist Gloria Steinem) are likely to have nerves of steel… or perhaps of diamond, another Arian symbol. Read the rest of this entry »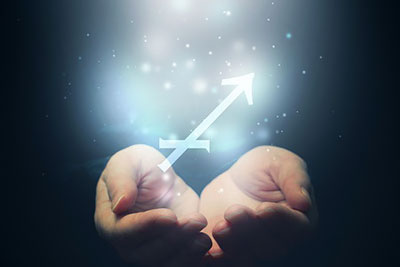 The Sun moved into the sign of Sagittarius, the Archer, on November 22nd and will remain there until December 21st. Sagittarius is a mutable (dual-natured) and masculine energy sign ruled by the element of Fire. If we look at its symbols, we can begin to better understand those born this time of year.
The constellation Sagittarius is a centaur – half man, half horse. Sagittarians are often said to have a logical, philosophical side, along with a more earthy, fun-loving streak, which represents mankind's struggle between his heavenly and animalistic natures. Its glyph (astrological symbol) is an arrow pointing upward, which is appropriate for a sign whose nature is to constantly learn and question everything!
If you've ever known a Sagittarian, you'll have known someone who is adventurous and seeks to explore every part of their life. Unlike some of the other Sun signs, these people may want knowledge for its own sake, or to satisfy personal curiosity. Read the rest of this entry »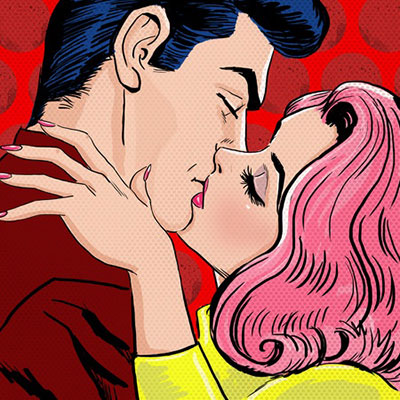 For many years I wrote a weekly horoscope for a local newspaper. It was a fun and funky paper with a demographic core group of loyal readers aged 23 to 33, and a 70% female to 30% male readership.
The editor asked me what type of horoscope I thought the newspaper needed, given that the male readership ratio was so much smaller compared to that of women. I told her that we needed to do a horoscope for males and females of each sign. We needed to break down the walls between men and women, because the newspaper's advice column seemed to suggest neither sex had a clue about what was going on in the others' head.
My plan was to write the horoscopes combining elements of Astrology and Numerology, but the meat and potatoes, the predictions within each horoscope itself, would come from me using a different Tarot deck each week. I did an overview for the week ahead, one for males and one for females, in  which lot of the astrological elements were taken into account. This was followed by a male and female horoscope for every sign of the Zodiac. Read the rest of this entry »