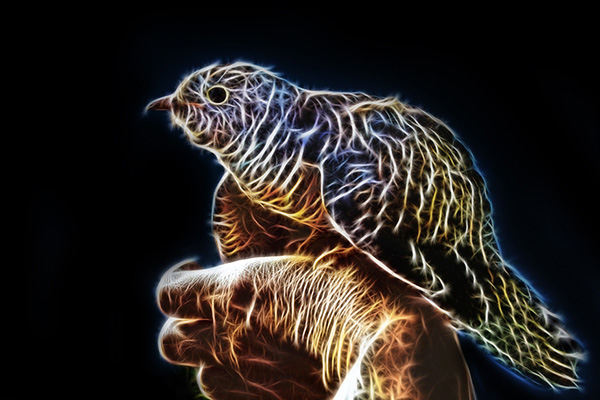 Over the past year, I have become fascinated with birds, particularly thrushes. They are small to medium-sized ground birds that feed mostly on insects and fruit. My interest began with the American robin, but soon branched out to other thrushes worldwide, such as the fieldfare, the Eurasian blackbird, and olive thrush of Southern Africa.
One peculiar species I accidentally stumbled upon is the well-known, and also notorious cuckoo. Apart from being famous as the key feature in  ornate wooden clocks from Germany, the cuckoo is also infamous for being a 'parasitic' bird that lays its eggs in other birds' nests.
Yes, the cuckoo does not raise its own young. Instead, it takes advantage of other bird parents by laying in their nests. Once the egg hatches, the cuckoo chick attempts to push the other bird species' eggs out of their nest, thus monopolizing the surrogate parents' energy. The cuckoo chick typically also grows much bigger than the natural offspring of its adopted parents.
Watching some videos of cuckoos online, I became aware of many negative comments on YouTube about these amazing birds. Many folks apparently choose to regard the cuckoo as a devious villain of the natural world. However, I don't see it that way at all.
Being a co-parent myself, who had to depend on my ex-husband to provide much of the care for my two children when they were younger, due to my personal health challenges after a near-death experience (NDE), I feel empathy for the cuckoo's eccentricity and the unusual value it brings to the animal kingdom.