Posts Tagged 'Emotional Freedom Technique (EFT)'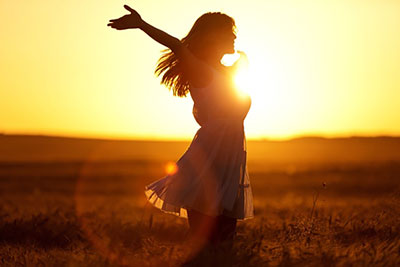 "I deeply and completely love and accept myself," is the mantra from the Emotional Freedom Technique (EFT) to clear any blocks to loving yourself.
This week we would like you to focus your energy on turning inward and caring for yourself. With the last 999 portal opening recently, there has been another intense release of emotions and drama, allowing for a beautiful healing for all the planet.
You may still feel a little battered and worn-torn as the shadows of the recent retrograde has been slowing and pull away, and you stand fully planted on the ground in your power. Read the rest of this entry »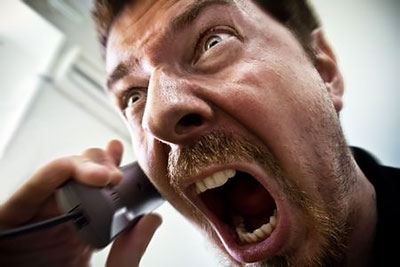 Parting with old emotions is difficult, but it is always followed with a happier you. To focus and work in the present to release those outworn emotions, is to fully accept your role in the creation of your life.
Negative feelings like anger are usually so emotionally charged from past situations that they become deeply embedded in our psyche, right down to the very core of our brain synapses. When we are fighting or indulging in negative emotion, we often don't realize that we are overreacting, until after the damage is done. Then we stand alone and lonely among the destruction of our words, intentions and actions. To add insult to injury, we then sometimes look back and cover our eyes in denial, blaming others for our behavior. This way a lonely life will only become even more lonely. Read the rest of this entry »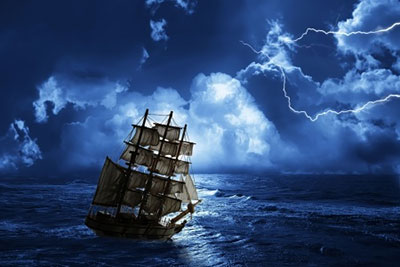 I recently did a psychic reading for a lady who has a real fear of the ocean. Her fear extends to being a passenger in an aircraft flying high above the ocean, to being on the beachfront trying to relax to the sound of waves crashing along the shore-line. She had booked a session with me to see if we could discover the source of her deep-seated fear of the sea.
The answer to people's emotional blocks often comes to me through imagery and sounds, which I receive in my mind's eye. Sometimes scrying using the crystal ball, or Tarot images and symbols are a catalyst for insights which spirit shows me. Read the rest of this entry »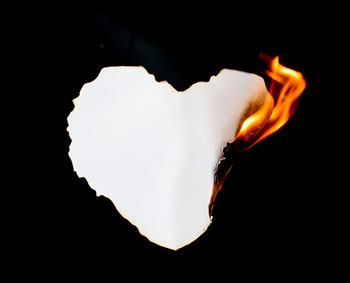 Spirit has taught me, from a very young age, that gaining closure with a person (where necessary of course) is imperative so that we can move on with our lives in a positive way. After all, we cannot possibly embrace our future without having effectively dealt with our past. There are three types of closure:
1. Natural closure that comes with the passage of time.
2. Direct closure that we may have with the person or persons involved and where love is concerned.
3. Third party closure when we meet someone else.
All well and good, you may be thinking, but it takes time to get that natural closure. Maybe your ex (or whoever) won't give you direct closure and you don't want to have to wait until you meet someone else in order to get it! But you do need a degree of closure now. Well, spirit recognizes this and offers the two following solutions which may be of benefit to all those who need to gain closure on someone and find forgiveness, and start afresh in the shortest possible time: Read the rest of this entry »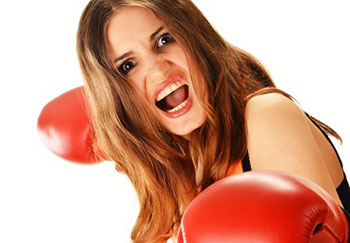 Anger is an emotion that I have had many dealings with over the years. When I was growing up, my maternal grandmother commented about how angry I always was as a child. She observed this in the way I played with my dolls. She knew that my upbringing in an abusive and alcoholic household did not allow me to express myself to anyone, so I took it out on my toys.
As I became older, I was afraid of the anger I held inside. I didn't know how to deal with it. I thought it was an emotion I had to suppress and not allow myself to express. When it did come out, it was at the most inappropriate and inopportune times. This wreaked havoc in my interpersonal relationships.
It wasn't until a good friend of mine passed away many years later that my latent anger really became an issue. I didn't know how angry I was at her passing, until a co-worker pointed it out to me. I decided to seek out a qualified therapist who specialized in anger issues. This therapist taught me how to deal with my anger in a constructive way. Read the rest of this entry »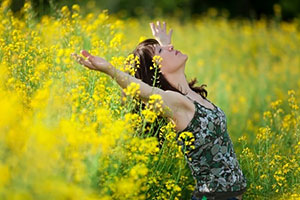 Over the years I've repeatedly heard the suggestion to "breathe" or "take a deep breath".  The suggestion is always emphasized in meditation and yoga, and it comes up a lot whenever someone receives or gives a massage. It's also included in energy healing and the martial arts, and it's even mentioned when you are preparing to yank off a bandage.
There is something powerful and transformative about the breath and breathing when it is combined with intention. I've noticed how I can change emotionally, spiritually and physiologically when I breathe deeply. From time to time I've also realized the answer to a problem as I invoked a deep breath. Read the rest of this entry »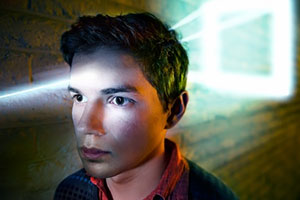 What is the best way to start developing their own psychic abilities? Some people seem to be born with a high degree of psychic gifts. Some gain them through a near-death experience. Others learn to develop them. There are many ways to do this.
The best way to start developing your own psychic abilities is through meditation. If you have trouble with this on your own, join a meditation group, or start one yourself with interested friends. Take turns each week with who will lead the group and prepare the lesson. Then pick out various psychic skills to practice each week.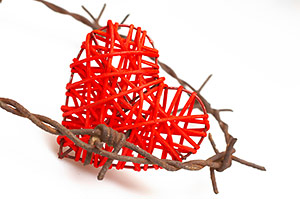 Many people get readings because they are in pain. Modern culture is often "anti-pain," making it impossible to find people to share with when one is in emotional, or psychic pain.
People often put on a positive face, because it is demanded by our modern culture. This effort of maintaining a false façade is exhausting, and we often see the collapse of the immune system from this effort.
This kind of energy depletion can often not be treated, because typically the person does not admit to doing this. Or sometimes, people who have been doing this for decades, have forgotten that they are in fact doing is doing this! Read the rest of this entry »