divine feminine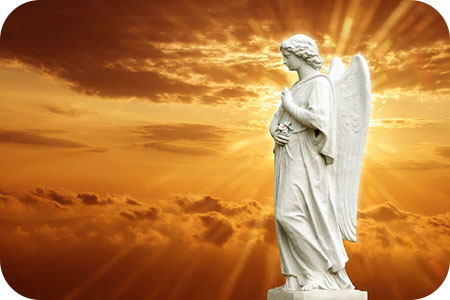 Often referred to as the 'Angel of Beauty' or 'God's Beauty,'  Archangel Jophiel can help to bring some gorgeousness into your life! She does this by helping you think beautiful thoughts which, in turn, helps to develop a beautiful soul.
Therefore, should you find that you suddenly recognize beauty in the world around you, or spontaneously find ideas as to how to create some beauty in your own life, then it may well be that Archangel Jophiel is close by to help you to enjoy a more beautiful life.
As she is the Angel of Beauty, Jophiel's energy is deeply feminine. Her main objective is to help turn any of your negative thoughts and feelings into beautiful ones. Jophiel does this by helping you to think positively about your life and your environment. Indeed, she can help to fill your heart with sheer gratitude, happiness and love, and will assist you in the art of self-care, so that you cannot only help but beautify yourself, but also help others do the same.
That said, as much as Archangel Jophiel is an asset in creating outer beauty, such as achieving a lovely skin, hair and physique, equally she can help make you beautiful on the inside too. She is also a valuable ally with regards to beautifying your home environment.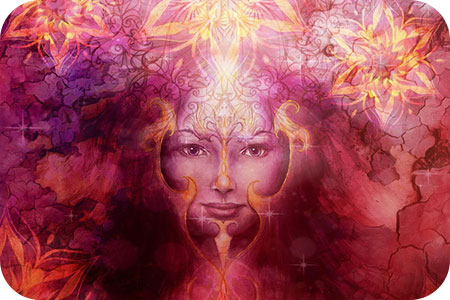 Sometimes when I do psychic readings, I sense a powerful female presence from Spirit, with wings spread wide, who appears to be lending strength and support to my clients. I recognize her as the Egyptian Goddess Isis, or by her Greek name, Auset.
When Goddess Isis comes into a reading, I know that serious business is at hand and that my client needs to be brave, strong, and to believe in themselves. This brings in the grander subject of the Divine Feminine and how that is showing up during my client's reading.
The awakening of the feminine is alive and happening all around us, and more widely recognized now than ever before. The rise of the Divine Feminine is showing up in all sorts of arenas, including the corporate workplace. Women, as a whole, are speaking up and no longer have much tolerance for sexual discrimination, lower pay rates, or other outmoded ways of female disempowerment.
However, the interesting thing about the Divine Feminine is that it has a quality of power that is not based on forcefulness. It works more in alignment with the psychic realm and intuition.  The Divine Feminine works in harmony with what is, and ways to empower everyone.