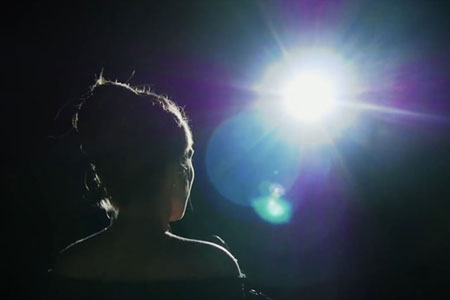 Are you the star of your own show? If not, then maybe it is time. For once put yourself first by honoring your spirit, your sacred body temple, and the higher work you have been called to complete in this lifetime.
You can begin by honoring your spirit with deeply soulful 'food.' This can take the form of meditation, prayer, or simply enjoying whatever self-care activity or spiritual practice feeds your spirit the most. But in doing so, it is important to consciously disconnect from the mundane world around you, and allow the blissful energy of Spirit Divine to pour in.
As I write these words, I can literally feel the healing energy of the sunlight bathing me, even though I am logging on from deep in the cold Rockies on a cloudy afternoon. This intense energy is a message to my soul that each of us has the ability to tap into spiritual warmth and renewal within a single thought.
My late mother used to call this connection with the Divine the I AM presence that is abundantly accessible to us all. It is important to tap into this presence as a reminder that we are spirit energy, divinely guided, protected, and in 'the spotlight of our own shows.'
Being a 'star' also means that you must take deliberate time to honor your sacred body temple. You do this by enjoying healthy foods and balanced nutrition.