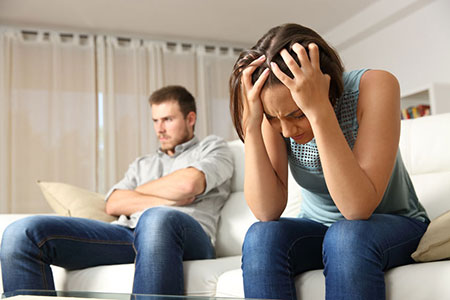 We all know at least one narcissist. It's that toxic person in your life who seems charming and likable at first, but is actually extremely self-centered, has an inflated ego, shows no empathy or remorse, and can even become abusive. But what if that person is your partner, or someone you love?
Narcissists want to control. They want others to see them as important, superior and in charge. To a narcissist, someone who suffers from compromised self-esteem, is easy prey, which is why many people who have a narcissistic partner find it difficult to break it off.
Abuse is not always physical. It also takes the form of verbal insults, emotional manipulation or gaslighting, withholding affection, and unequal sharing of duties. All of these forms of abuse feed into a narcissist's egotism. Narcissists typically try to rope their partners into joining into these negative, harmful relationship patterns.
So, what do you do when you find yourself attached to an abusive narcissist? At first, it's easy to try and explain away their abusive behavior by citing times when they shows affection, brought gifts, or offered kindness and emotional support. They are good at pretending, but don't be fooled.
Setting up healthy and definitive boundaries is the first and best defense. Know that you have the right to say no at any time! Falling for gaslighting, emotional manipulation and blackmail is an easy trap, and most narcissists are masters at these psychological games. If you're unsure of yourself, role-play with a trusted friend or counselor, or read up on the subject. Like most difficult things in life, it takes practice.