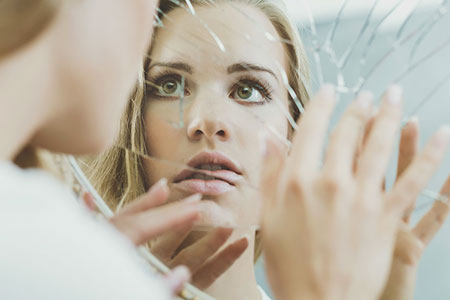 According to Socrates, "The unexamined life is not worth living." This statement is very powerful, yet it has a very simple meaning. What you do not change, does not change you. When your actions remain the same, so do the results. If you cannot examine the things that are eating at you, the things that have gone wrong in your life, and even the things that have gone right, nothing changes.
We must look at our life and go behind the mask that we may be wearing, to cover up the fact that we are vulnerable inside.  There are often so many aspects to our life that requires change in order to move forward to a better place.
For example, are you repeatedly settling for the same type of person as a partner and find it constantly failing? Are you going to a dead-end job day in and day out, that you hate so much that merely entering the workspace already makes you despise the day before it even  starts? Do you look in the mirror and see things about yourself that makes you miserable?
Take off the mask of pretension and make an effort to change what isn't working. Examine why you keep repeating the same patterns.
If you are ending up with the same type of person every time, ask yourself why? Are you trying to meet someone in the same way? Are you settling for someone that is not all that you would like, but feel it's better than to have no one at all? Are you compromising on what you want? If they are not what you seek, cut them loose. They are not going to suddenly change.