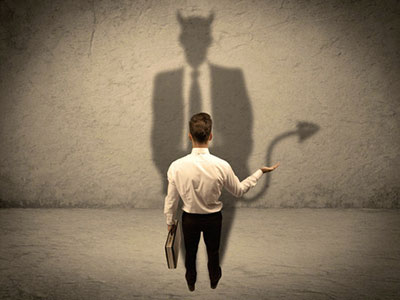 In today's so-called enlightened world, most people tend to concentrate on the 'light' so much that they tend to neglect their darker or 'shadow side as a result. Truly, this is a pity as we can learn so much from it! Carl Jung said, "One does not become enlightened by imagining figures of light, but by making the darkness conscious."
So just what is our Shadow? Interestingly, this is the side of us that we tend to hide from other people. Simply put, it is the home for our guilt, fears, emotional traumas, but yet at the same time, also houses our beauty and hidden abilities!
In fact, any side of ourselves that we tend to keep secret from other people forms our shadow side. Generally speaking, anything that we may class as being unacceptable by society, or our social circle, we tend to store away at the back of our mind. Read the rest of this entry »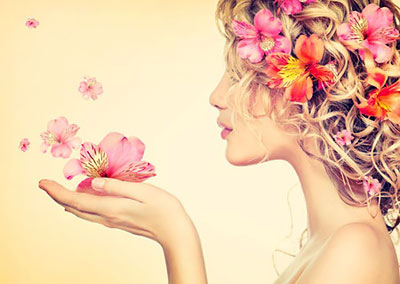 If you were to enter my garden in England, one of the first things your eyes may be drawn to is a gorgeous hanging basket full of purple petunias. I put it there for several reasons, and not just to gaze upon its beauty. No, it hangs where it hangs because of how it makes me feel.
Flowers are metaphysically powerful and can assist you in obtaining emotional and spiritual well-being. My purple petunias make me feel motivated and brimming with wellness. Okay, this may seem like a bold statement, but flowers truly are magical in that they can help enhance your productivity, overall happiness, soothe any sensitivity in your life and help to motivate you at the same time. And yes, they can do this for you by just looking at them. Read the rest of this entry »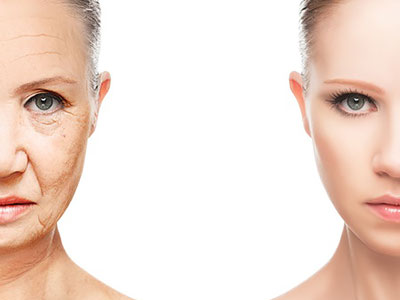 There is an ancient belief system that everything can be seen in one's face. Your emotional state, your physical state, warnings, strengths and weaknesses. Lines on the forehead are said to represent issues with the intestines. Lines between the eyebrows, just above the eyes, represent issues with the liver, while lines under the eyes represent issues with the kidneys. Lines or swelling of the nose represent issues with the heart, and lines above the lip, below the nose, represent issues with the sexual organs.
Lines or wrinkles are inevitable. However, we have all seen someone in their 20s who has lines as deep and prolific as an 80 year old, and sometimes you see an 80 year old who has the skin of a 25 year old. What is their secret? Read the rest of this entry »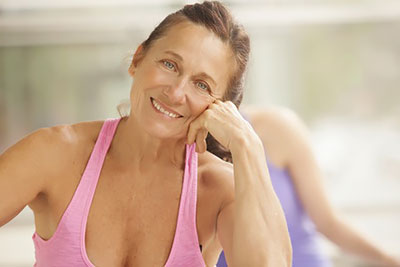 It is so true to say that we live in a very challenging world.  As sobering a fact this may be, spirit teaches us that there is much that can be done to rise above any challenge, to become empowered in the process, and thus influence a better future for ourselves. The secret to doing this is to self-nurture.
Why should we self-nurture, and more importantly, how does one do it right? Self-nurturing can so often, wrongly, be confused with self-indulgence, which is something different altogether.  Self-nurturing can be likened to looking after yourself both spiritually and physically, and by doing both you should find: Read the rest of this entry »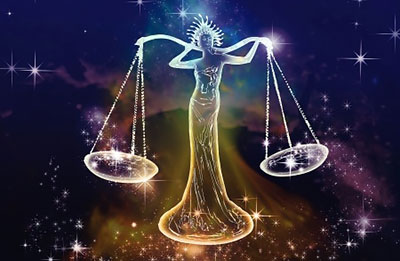 Born between September 24th and October 23rd, Libra is ruled by Venus, a planet of love and beauty. Libra believes in fairness and they act rationally. They also have faith and are pleasant to be around.
Libras tend to be self reflective, patient, appreciative of beauty, well-balanced, and logical. They can also be unhappy, ruminating, submissive, extravagant, selfish, procrastinating, and too reliant on others.
THE UPSIDE
Libras can be very diplomatic. They enjoy pleasant and attractive surroundings, while they seek serenity. Libras enjoy art and enjoy social situations even more. They tend to be casual, graceful, and intelligent. Libras tend to be flirts, yet they are also committed partners.
Forever the Air sign, Libras are very intelligent and lead a sensible life. They think about the details of every situation, going over decisions and their ramifications. Reason is important to Libras and so they tend to be objective. Read the rest of this entry »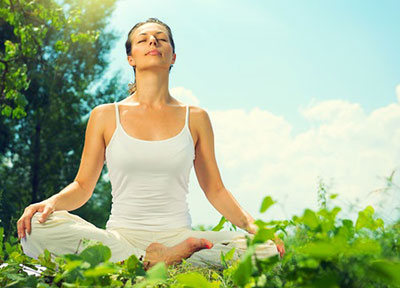 One of the best things that I have done in my life is to maintain the habit of meditating every day,  for a few years now. I can tell you it has been the best thing I have ever done for myself for many reasons. Most people know that it gives you a sense of peace and clarity that lasts throughout the day, but it has also lowered my blood pressure and my heart rate!
I have managed to get off many medications, because of the change in my cardiovascular health. I also have a chronic pain condition and meditation has helped with that too. I've always been prone to depression and I am thrilled to report that I haven't been affected by depression or anxiety nearly as much since I've been regularly meditating.  Meditation also helps to strengthen your intuition and psychic abilities. So, if you're trying to develop or strengthen your sixth sense, meditation is a great place to start. Read the rest of this entry »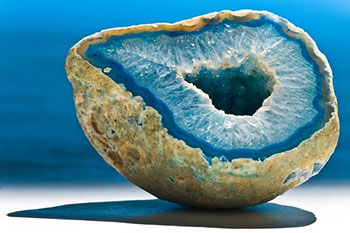 Crystals and gemstones have been used by almost every culture for healing and mystical purposes. They amplify the user's vibration and bring to the healing practice their own energy and symbolism.
I used to live by a beach that was covered in agates. I collected them and revered them, somehow instinctively connecting to their magic at an early age. Years later I began using a large variety of agates in my healing practice.
Black or Banded Agate. This agate helps to center the first chakra. It is a great stone for combating anxiety and to ground the physical body. Use this stone for self control, physical energy, grounding, and resilience. Read the rest of this entry »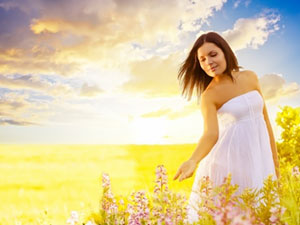 Having a Spirit Guide who is there to constantly help and support you can be one of the greatest assets available to all of us. If you are already familiar with your guide, I am sure you would assure others how beneficial this can be. It is not difficult to connect with your own Spirit Guide. It takes only a few quiet moments of meditative visualization… and the rest is easy.
The first thing you need to do is to close your eyes and prepare yourself for an enjoyable journey. Picture yourself outside an enclosed garden with one entrance and one exit. The garden is on a raised platform with steps leading up to it, and it contains the most beautiful array of magnificent flowers that you can imagine. Approach the first step up into the garden. As you place your feet on the first step, take a deep breath and then exhale. Now step up to the second step, take a deep breath and exhale. Then step up to the third step, take a deep breath and exhale, until you reach the entrance. Read the rest of this entry »