Posts Tagged 'creativity'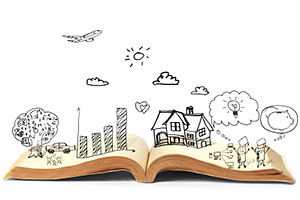 It is so important to keep a dream journal! Some people truly believe that our dreams are nothing more than things we have experienced throughout are day, or just mental wanderings. But dreams are much more than all of that.
In my professional experience dreams are an in-between state between the material realm and the spiritual realm – be it heaven or the other side. It is a place where we can get connected with truth and the light to keep our souls in alignment.
I believe we would all go insane to one degree or another if we didn't dream or astral travel for a long period of time. That could be why people who don't get enough sleep sometimes seem so disconnected from that divine spark inside of them. They also get depressed, stressed and their health suffers. Read the rest of this entry »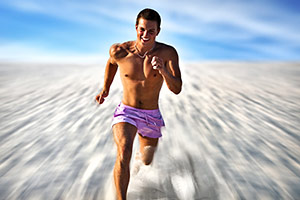 To become more, to expand, and to seek more complete expression is inherent in our human condition, because it is an innate quality we possess due to our original spiritual nature. 'Increasing' or 'becoming' is what drives the expansion of the entire Conscious Universe.
We are each of us a mirror reflection of the Universal Source; we are created in the image of the Divine. We are a perfect imprint of the magnificent Holographic Web of Consciousness. And because we are spiritual beings who reflect the Divine in physical form, we also possess the innate qualities of Divinity. We are self-aware and conscious; we have the capacity for reason, sentience, imagination and creative thought; we command creative freedom and the metaphysical power to manifest; and we have the capacity for complete self-actualization, individuation and transcendence. All these qualities are the expression of our inner Divinity, a direct reflection and extension of the Higher Self. Read the rest of this entry »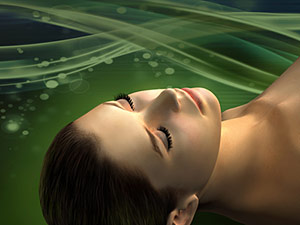 Dreams are a very powerful tool in our spiritual lives. I sometimes receive calls from clients concerned about their dreams. If you search in books, or on the Internet, you will find that there can be many generic interpretations of a dream. But the best way to get to the heart of the matter, is to have your unique dream interpreted by a dream interpreter or psychic reader.
When I do dream analysis I would ask the client questions about the dream, for example if it was in color or black and white. I feel that dreams come partly from the heavens, but also from what had happen to you that day. I had a dream once about a client's voice and later that day got a call from that person – and they had something happen to them. I know that some dreams can go very deep if you're in the last stage, when you're sleeping. And if you have the TV on, that can affect your dream at that time. Read the rest of this entry »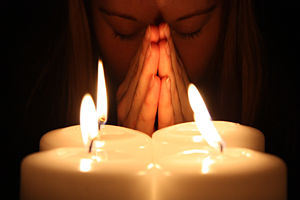 A ritual is a ceremony consisting of performing symbolic actions for a specific purpose. Rituals have always been part of organized religion, such as cleansing with water, lighting candles, bowing, sipping wine, wearing head coverings, and so forth.
Sumo Wrestlers bow at the beginning and at the end of their matches to show respect. In some Christian religions, the Eucharist and wine are taken to represent the body and blood of Christ. Candles are used in many faiths, especially in remembering those who have passed. Many experience comfort, as the flame is alive, glowing and warm. Read the rest of this entry »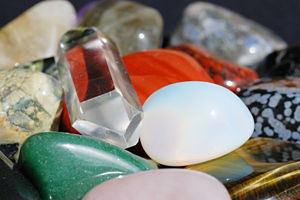 I use stones to change the mood in a room, to enhance a spell, to retain information, to direct energy, to shift patterns. The ways to use stones are as many as there are stones. You can use just one, or a combination to get just the right results. You can put them on a charm bracelet, in a bowl, on the coffee table. One time I wire-wrapped 30 of them and hung them from a foot high Yule tree in my tiny studio apartment.
While I was learning how to use stones I hit a tough time in my life. One night I decided to go out with some friends, and on my way out I grabbed a stone from the table. I didn't know why, I didn't ask. I just took one.
During the evening I felt what I can only describe now as a 'shift in balance'. When I got home I was listening to my answering machine and got to a message from someone I had just disconnected from. When I counted back the time, I realized he made that call when I felt the shift, and the stone I grabbed was a star ruby, which is useful in psychic protection! Read the rest of this entry »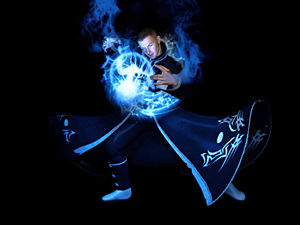 The Magus (or Magician) is the second card in the Major Arcana.  It follows the Fool, and symbolizes insight, power, creativity, and wisdom. The fact that these two cards follow in this order shows that taking a risk brings greater insight and helps us find our proverbial wings.
When this card comes up in a reading it symbolizes new endeavors and feats of willpower. It's all about having the insight and knowledge needed to see where and how change can be accomplished. This card often carries a message that you're in an empowered position and able to shape your world or reality to what you need it to be. What stands out most is the aspect of will or willpower and harnessing that to accomplish your goal. The Magus says that anything is possible, but willpower is needed to set further change in motion. Read the rest of this entry »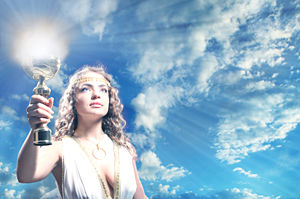 <<< Continued from Goddess Archetypes: Aphrodite
Persephone, also known as Proserpina, is one of the vulnerable goddesses, because she was so intertwined in relationships – first with her mother Demeter, then later with Hades.  First, before her transformation into Queen of the Underworld, she was the Kore or Maiden. As Kore, she was a slender, beautiful young goddess, who is associated with fertility symbols such as the pomegranate, grain, corn, and narcissus, the flower that lured her.
As Queen of the Underworld, Persephone is a mature goddess who reigns over dead souls and guides the living who visit the underworld. She was the prime figure in the Eleusinian Mysteries, in which the Greeks experienced the return or renewal of life after death through Persephone's annual return from the underworld. Read the rest of this entry »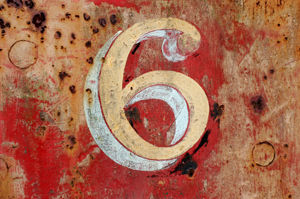 Predictions for the general public cannot be specific to you, so a reading is your best way of finding out how the energies of 2013 will affect you personally.
Generalized information can be very misleading, and as horoscopes posted in the newspapers can sometimes turn people away from readings, because generic information can be so inaccurate as to appear useless. Generic psychic prophecies or numerological predictions can be compared to reading information about how men or women behave in general – we may find some good basic information on men and women, but it would not accurately describe each of us a individuals.
The year 2013 adds up to the number 6, which is a wonderful harmonious number. Of course, like all energies, there is a higher energy and a lower energy to the number 6. Read the rest of this entry »