Posts Tagged 'creativity'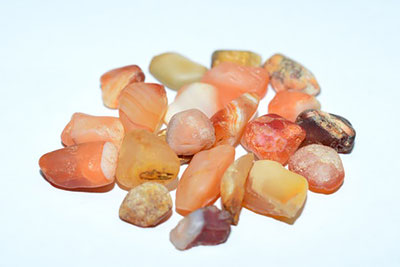 Carnelian is a part of the Agate family and a form of Chalcedony, the gemological term used for all types of quartz in cryptocrystalline form. It can be red, orange, and red-brown and has both the properties of Agate and Chalcedony.
Agate is effective in balancing the yin and yang energies. It stabilizes the aura and gives a cleansing effect. It transforms and eliminates negativity. Agate further increases analytical abilities and precision and awakens natural talents. It creates inspiration from, and connection with entities in the spirit world.
Chalcedony is part of the quartz family. It is traditionally used as a sacred stone by Native Americans and is good in balancing energies of mind, body, emotions and spirit. Chalcedony represents good will, while decreasing hostility, sadness, or depression. It also increases receptivity, responsiveness, and giving. Read the rest of this entry »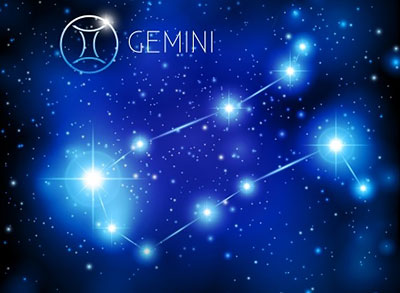 The glyph for those born under a Gemini Sun, between May 21 and June 21, is the Roman numeral for the number 2. The Twins. Like their symbol, Gemini tends to have more than one side to their personality. They may have a public persona, and an entirely different private side seen only by their closest friends and confidantes.
Many Geminis are excellent communicators and love to talk. This comes as no surprise, since their planetary ruler is Mercury, the messenger. Talk to a Gemini, and you'll be talking to someone who is witty, intelligent, and a quick thinker. Sometimes they may forget to put on a filter, so be prepared for anything that comes out. They're likely to be found in the middle of any lively conversation or party, and chances are, if you've ever met a persuasive salesman, he had Gemini somewhere in his natal chart. Read the rest of this entry »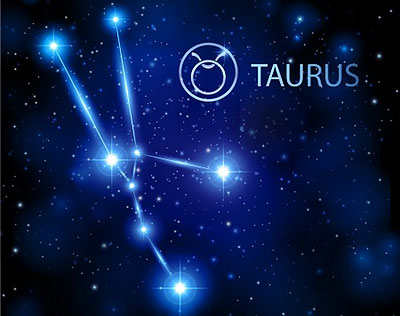 The second sign of the zodiac, Taurus (the Bull) is a fixed Earth sign and known for its practicality, thrift, and steadiness. But there's more to this sign than just being grounded.
Since Taurus is ruled by Venus, the planet of love and beauty, those born under this sign, between April 20th and May 21st, are sensual and often make great lovers. In the non-romantic sense, they are devoted to their friends and family and can be very generous.
At work, Taurus will go the extra mile without seeking the glory. Naturally thrifty, they're the perfect person to manage money and accounts. This doesn't mean Taureans are boring accountants in khakis!
Taurus has a gift for fashion and creative endeavors and can often be found in the world of haute couture, as well as in the ranks of famous musicians (among them Bono, Stevie Wonder, and Adele.) Fields such as architecture and music management are perfect for the Bull, who appreciates a blend of the practical and indulgent. Read the rest of this entry »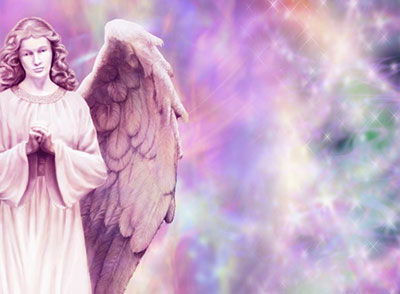 If you are reading this, you most likely are fully aware of the notion that the Angelic Realm guards over us 24/7. However, did you know that certain members of the Angelic Hierarchy serve different days of the week?  Well, they do so come and meet them now!
Sunday
Archangel Michael, considered by some as being the most powerful and greatest of all God's Angels, serves us on the first day of the week. Why not spend a few minutes with him every Sunday, particularly if you feel the need to be shielded from any form of negativity, and so remain strong, confident and courageous.  He could certainly help to get your week off to a good start!
The spiritual stones associated with Archangel Michael are:  lapis lazuli, aquamarine, light blue sapphire, light blue topaz and star sapphire. Read the rest of this entry »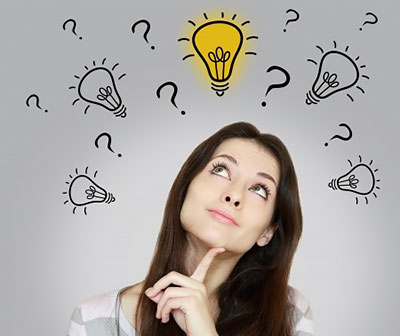 A new year recently arrived and with it came thoughts of fresh starts and challenging adventures. Whether one makes New Year's Resolutions is immaterial. The attitude of optimism is key. Within the realm of possibilities lies the opportunity to evaluate your current standing compared with your desired end result.
Visualizing the sought-after outcome is paramount in creating your reality. Whatever you focus on intently will manifest consistently. Remember, what you think about, you bring about. Continue to focus on the positive outcome, not the intricate steps necessary to attain success. Believe that the environment you have visualized continues to manifest in the background.
If you continue to give energy to negative scenarios, you will create more of the same. Stay stuck in the mire of discontent and you will remain frozen in that spot. It is impossible to take flight when slogging through the quicksand of doubt day-to-day. Read the rest of this entry »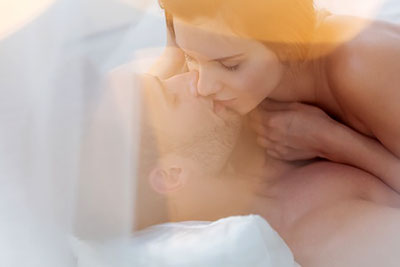 I have been teaching White Tantric Yoga for 15 years. The premise of White Tantric Yoga, is to unite two people together. It is also designed to connect each person the to the Divine, as well as to connect each individual's sexuality to their spirituality.
Our sexuality is linked to the second chakra. The color is orange. It is located just below the navel point. It is also connected to our creativity. If you are a dancer, an artist, a musician, or a poet, this is where that vibrant creative energy comes from. If there is any sexual trauma in this area, it can block creative energy, block the ability to connect your sexuality and your spirituality, created physical issues with the sex organs and can create depression and anxiety. Read the rest of this entry »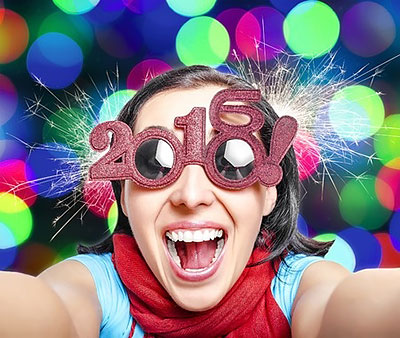 Each new year brings with it the promise of something better in our lives. We hope that the coming year will bring more happiness, health, success, prosperity, or even a new love connection. And thus we set our New Year's intentions.
But the best way to achieve these resolutions and ensure long-term success is to go deeper than merely changing our everyday habits. We must recognize our authentic value and true potential. For a truly fantastic 2016, we need to love ourselves more.
It is not love from others, but the love that we give to ourselves that keeps on giving. Self-love beckons us to take chances, face fears, love ourselves more and be open and vulnerable to welcoming loving and healthy relationships. Self-love can empower you in 2016 and guide you to the very things that you want to see manifest in your life. Read the rest of this entry »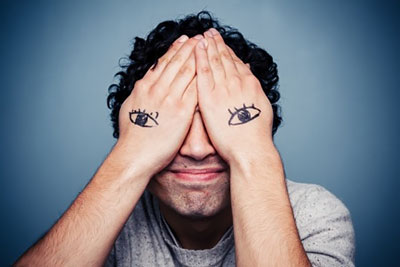 This is a very strange and interesting reality that we exist in and it is certainly not just three-dimensional – it's multi-dimensional. Reality is plastic and pliable and ever-changing. We are its architects. Our thoughts and minds are the pencils that sketch out our ever-shifting reality. We are continually erasing and re-sketching as we think and speak and feel our way through our days.
The strength of our focus will decide the desired outcome, based on the strength of the beliefs we hold. If you only see the negative, the negative manifests. If you see the positive, then the positive manifests. Firmly believing that you can receive what you want means that you vibrate in thought, word, feeling and focus the things you want. Read the rest of this entry »