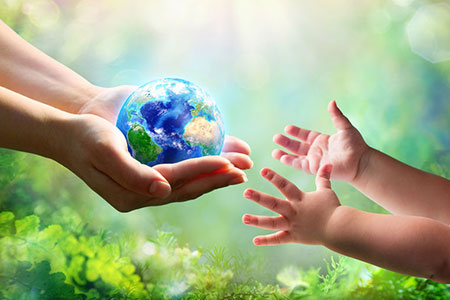 As a spiritual counselor to many with the gift of intuition, my goal is to connect with the unseen to inspire others to live in the world that I know is still possible, where avoidable suffering and tragedy are events of the past, and where each of us can live our best lives ever.
A dear friend recently contacted me from beautiful California, where multiple wildfires, fueled by the annual Santa Ana winds, have been raging throughout the state. I asked how she was faring during the season of high winds and smoke, and her reply was that life was normal as usual and that nothing out of the ordinary was occurring.
Having lived through wildfires, earthquakes, storms, and other extreme events of nature, I was taken aback that my friend seemed unshaken by the present threats. But then I remembered the refrain that my dear mother often repeated, "This too shall pass." This was often coupled with another reminder that prayer, or positive thoughts, also require a corresponding, uplifting action.
Before my conversation with my friend ended, I carefully coached her to always be ready to protect herself and her family in the face of developments that were beyond her realm of control – especially from that deep spiritual center she draws her life's energy and direction.
Spiritually speaking, we all have the right to be safe in the presence natural events, or unexpected crisis that may arise in our worlds. But living a life guided by Spirit also requires that we do our part to protect ourselves. This protection might take the form of creating a financial nest egg to keep afloat in the event there is a major change with employment, for example. Our personal responsibility might also manifest as shoring up one's pantry with food and water in event a grocery supply is hampered.