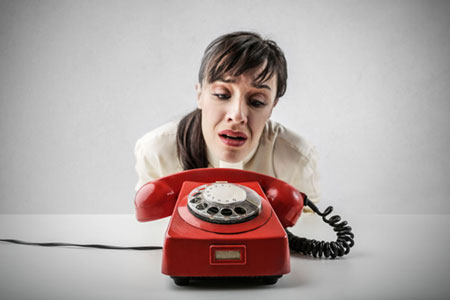 Everyone has a story to tell about their love life. And some of have extremely abusive stories to tell. One common element that I have come across frequently in my work, is the fact that some people are treated with disrespect and emotional abuse, and yet they are still patiently waiting for the abuser to return to them!
When you ask them why, it is usually because they "still love" that person. Well, that is not love. It is simply an imagined need that has been created by the abuser, or by one's lack of self-worth. It is a psychological illusion, not real.
If you are still waiting for someone to come back into your life, after they left you for someone else, you are making yourself the second choice. You are degrading your own true value and taking away from your self-worth.
During a workshop I presented on this subject, I asked the participants to write down why they felt they needed that other person in their life. In essence, all their responses ended up being about lack of self-esteem, self-respect and self-security.
The next step was to ask them how they would you feel if they saw someone treating their daughter, or son, in the same way they have been allowing the abusive partner to treat them? They all said they wouldn't tolerate it. They would intervene and get that person out of their lives, or at least try. One of the delegates even went as far as to say, "I would lock her in the house and never let her out again." Which might be a great idea under the circumstances, but obviously not realistic!