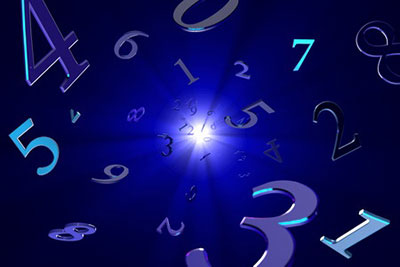 Most people know their Astrological sign, or Sun sign. Most also know their birth order in the family: oldest, middle child, or youngest. And a few people may even know their Numerological life number, which is the sum of the digits in one's birth date and determines the major themes of an individual's life. But what many people don't know is that these influences must be taken into account as a whole!
Each of these aspects tell a unique story, since no two individuals are alike. We'll use the example of Amy, a Gemini Sun sign born on June 15, 1978, to demonstrate this concept of mixed birth patterns. Gemini, the Twins, are usually outgoing types who excel at communication and strive to make many friends. The Sun sign, the foremost influence in one's chart, forms the basis of our personality. What really gets interesting is what lies beyond the basic, 'garden-variety' Astrological readings found on a typical horoscopes website or newspaper column. Read the rest of this entry »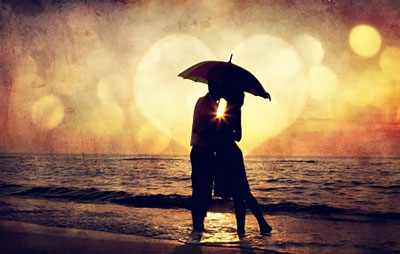 My husband's name is Ken and this year is our 50th wedding anniversary. Even after all this time, I still enjoy looking back to see how the Universal Force conspired to bring us together in this lifetime.
I was born on Canada's East Coast and Ken is from the West Coast. We met each other smack in the middle, in the Province of Manitoba. There is an interesting tale attached to all of this. From the day my father and I first laid eyes on each other,  there was an intense dislike between us from the very beginning. This materialized into a combative position that lasted most of our lives. My father was a violent, sadistic and cruel man, however, luckily for me my siblings were some of the best the Universe had to offer, and this helped offset what we had to endure from him.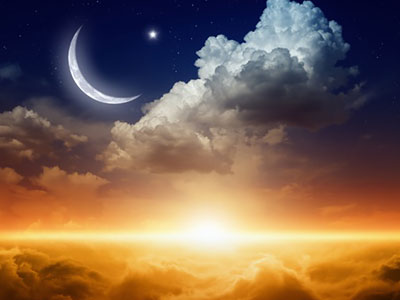 A Native-American legend from the Cherokee tribe tells the tale of Moon, and his sister, Sun.
Sun was a young maiden who lived in the East, with brother, Moon who lived in the West. Sun's brother Moon stayed far away from her, at the other end of the night.
The maiden Sun also had a lover who used to come every month in the dark of the moon, to court her. He would come at twilight, and leave by dawn.
She talked with her admirer, but he never allowed her to see his face in the dark. He also would not share his name with her. As time passed she was wondering all the time who he really could be.
Finally, Sun came up with a plan to find out who her secret lover was. The next time he came to her, while they were talking in the dark of the night, Sun covered her hands with ashes from the fireplace and rubbed them on his face claiming his face was cold. Read the rest of this entry »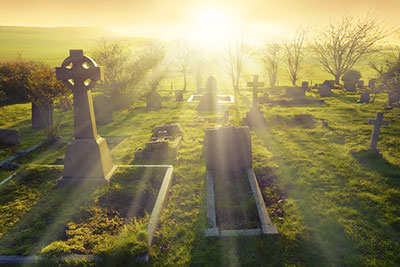 Where do we go to after this lifetime? This is a fundamental question many of us would like to have answered by spirit. I asked this for myself some time ago and found out that when I leave this plane some day, I will be going to a place called "Sanatch." No other information was forthcoming, so I have no idea where that is, or what it is I will be doing there.
I was also able to see where some of the people in my life will be heading to next. Some have meanwhile departed and are now entrenched into their new existence.
My sister, Alfreda, went to work at the tender age of 15, which was typical in the early 50's. She worked for a large jewelry store called Burk's, which is still in existence today. As a part of her duties she would go to different floors of the store using the elevator system. On one such an excursion Alfreda met a good-looking, and very friendly young man named Andre, and as they say the rest was history. Read the rest of this entry »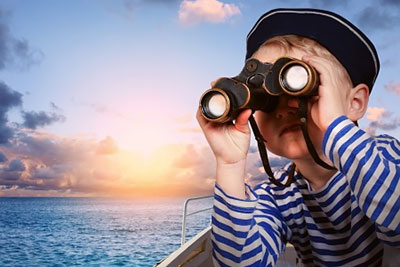 Many people believe that we come onto the planet at a particular time and arrive at a particular place of our own choosing.  There are diverse theories as to the accuracy of this idea, but let us pretend for a minute that it is a spiritual truth. Would it not then follow that we also choose when we will leave this earthly plane and where we will leave it from?
If this is the case, would we not also know when we are preparing to leave? Do we know before our own moment arrives? We may have a loved one be away on a trip when a fatal accident occurs. That would certainly prevent us from having the opportunity of saying our final goodbye. Others might have a long lingering illness before finally succumbing, but at least those remaining behind could endeavor to prepare for the grieving process that inevitably will ensue. Read the rest of this entry »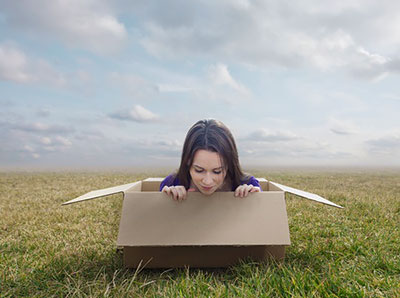 My father was color blind, and consequently all my brothers and their sons too. Color blindness has it downside, but it also broadened my horizons and taught me at a young age to have a questioning mind. School and education was not a priority in my family and we were welcome to quit anytime we chose. The only stipulation was that we must have a job.
My brother, Roger, like a lot of teens at that time, went to work at the tender age of 15. He got a position with a huge conglomerate in our city of Montreal. The dress code was a typical white shirt, tie and, hopefully, a matching suit. Now with Roger being color blind this became a bit of a dilemma for him. He would have no idea if he was wearing green socks with a red tie and blue suit, or even one orange sock coupled with a purple one!
My sister, Marie and I spent a lot of time with our brother Roger, as well as our other siblings. It was a common practice for the younger ones to spend any amount of time with the older siblings. Because Roger was one of the first ones from home to go off to work, we took an inordinate amount of pride in him and his achievements and were very anxious for him to succeed in life. Read the rest of this entry »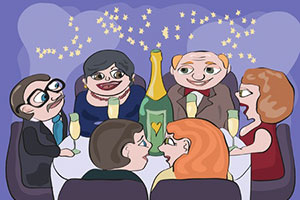 We all have to attend those birthdays, holidays, weddings and other "family affairs" from time to time that can be so very draining. Even for days, weeks or months before we feel the dread of that "special event." It often takes a little piece out of us each day leading up to the occasion. The familiar phrase, "you can't go home again" from a book by Thomas Wolfe, entitled Look Homeward Angel, comes to mind.
At these events we have to face the cumbersome task of having to compare notes with the other members of the family. Some have changed, while some who have not. There are often many questions: what are you doing now, are you married, seeing someone, any children? Even discussions about politics and religion that can create much discomfort. Read the rest of this entry »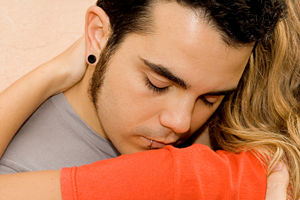 I think we can really feel the intensity of true love the most when we are young and experience falling in love for the first time. The feeling is so strong and all encompassing.
When love takes over everything in the world just feels so much better. The grass is greener and everything is perfect and good, in a way that words simply cannot express. If you fall madly in love with someone, and you are really lucky and get to have and hold that love, it is even more profound and deep-seated.
I was fortunate to experience this once. It happened while I was working as a bagger at a local grocery store. I stood up, after stocking the paper bags, and suddenly locked eyes with a wonderful soul. He obviously felt the same way, because he returned with his phone number that he had written on a small piece of paper for me. Read the rest of this entry »