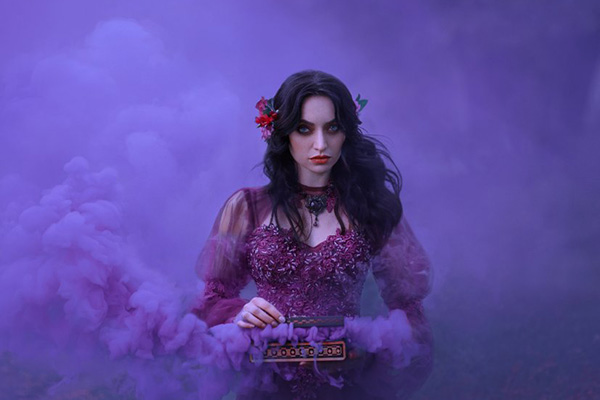 In the Greek myth of Pandora's Box, an inquisitive woman decides to open a mysterious jar left in the care of her husband. In the process, she releases the many curses of sickness, suffering and death upon humanity. Pandora desperately tried to close the lid of the jar, before all the evils of this world escaped, but it was too late. Only one item remained, and that was hope.
In the similar Biblical tale of Adam and Eve, an inquisitive woman is enticed to eat the forbidden fruit of the Tree of Knowledge, causing the fall from grace of humanity. As a result, all sorts of sicknesses, struggles, and sin have been afflicting humanity ever since.
As we shift from the astrological Age of Pisces into the Age of Aquarius, achieving increased spiritual awareness and enlightenment will become one of humanity's greatest improvements. We will become more certain of our soul's destiny, safety, and calling, and no longer have to work through our petty human fears and worries by leaning on the crutches of dogmatic religion and the uncertainty of Pandora's hope.
With sufficient spiritual practice and energy work, hope can be transformed into a simple knowing, and faith or belief can become complete conviction. One's soul purpose becomes defined, opening the crown chakra like a sports dome at a baseball game. We become sure of our calling and destiny.  We are ready to enjoy the blessings.
Through our daily self-care journey and meditation, we can purify the crown chakra to magnify our purpose. We can stay calm in even the most difficult circumstances. We become a benefit to society at large, creating a shelter for those less fortunate.
If we dare to raise our vibrations significantly, we may help humanity, the offspring of Eve and Pandora. Not everyone is blessed to have the wisdom or resources to ascend. We can be the helping hands for those souls, helping them, guiding them to enlightened knowing and spiritual wisdom.