The Shaman's Recipe For Energy Cleansing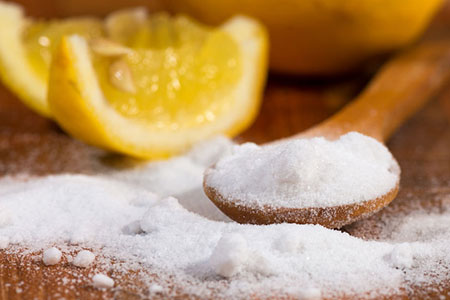 A shaman in Colorado once taught me a wonderful recipe for energy cleansing or 'space clearing' in your home. I have been using it for years and find it a really good alternative to traditional smudging with sage or other herbs.
It requires a few more ingredients than smudging, but it is certainly worth it!
Ingredients
2 lemons
Kosher salt
Paper cups (1 for each room)
Water (tap is fine)
Wind chimes, or singing bowl
Picture of a deity or angel, or something that symbolizes love and light to you
Camphor essential oil in a spray bottle
Jasmine incense, and incense holder
Lighter
Sturdy trash bag
Method
Slice the lemons into wedges, and place one wedge into each paper cup filled halfway with water. Place some Kosher salt into each cup and place one cup on the floor of each room, or in a larger space place a cup every 10 feet or so apart on the floor.
Place the picture of your deity or angel in the center of the space, or on a mantle. Take the wind chimes or singing bowl around the space, and play them with the intention of drawing in sound healing and peace.
After a spiritual cleansing, you will feel lighter physically, emotionally and energetically – and you'll feel a mental clarity that is free of clutter and negativity. It's simply amazing ~ Annamaria Nagy
Spray the camphor oil in the corners or the rooms, or in places you feel need it. After going through each room with the camphor spray and chimes, go back through with jasmine incense to seal it.
The camphor spray clears the energy, as do the chimes. The paper cups with water, lemons, and Kosher salt draw all lower vibrations into the cup. The Jasmine incense dispels sadness and seals the ritual.
When done, remove all the paper cups from the floor and place them with contents and all, into a thicker, waterproof trash bag. Then remove the bag from the property and dispose of it.  The space should feel quiet and still with a peaceful feeling and ready to fill with whatever you wish to create there.

About The Author: Isadora

Known as The Psychic's Psychic, since 1998, Isadora has read for thousands all over the world, her impressive list including clients from the Obama administration, Fortune 500 CEO's and notable names in Hollywood. Her detailed (Gemini) accuracy is nothing short of astounding, with her ability to see people at the Soul Level and clearly answer questions on a wide range of subjects, from relationship matters, business decisions, to past lives, etc.—anything that requires clear answers and pin-point insight. She has the ability to identify hidden patterns that run beneath your current situation, providing you with information to positively change your future. If you'd like a reading with this compassionate, straight forward, laser-accurate and dedicated Psychic, you can find Isadora at PsychicAccess.com.