animal medicine cards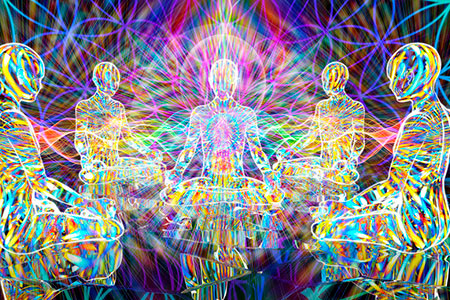 You have a 'squad' of spirit friends you can count on and talk to when you need support. Our spirit helpers, be they guardian angels, guides, animal spirits, ancestors, or departed family members, are there to look out for us. They want to make our lives better.
So, how can you get to know them better? Because these beings are of the spirit realms, it's not quite as simple as calling a human friend or sending a text, but the channels of communication are definitely open.
The first thing you need to do is get to know their names. If they are the spirits of loved ones or pets, of course, they already have a name you know them by. Use your intuition to receive the names of your guides and angels. All you need to do is ask. They will reveal their name to you when you are ready to receive it.
It is also important to understand that our spirit guardians communicate through various unspoken messages and signs, such as patterns of recurring numbers, lyrics of a favorite song, or seeing the same patterns in nature, such as cloud formations or a particular animal. Pay attention to these special signs. In our world, it's easy to become distracted and overstimulated, but our guardians are always sending these subtle messages if we pay attention.
Engaging in your daily spiritual practices is necessary to connect with your spirit guides. When getting to know angels, for example, an angel card oracle deck is a useful tool, or a Tarot deck to link archetypes to individual guardians.
For animal spirits there are also lovely card decks, which can be very useful in identifying your totem of guardian animals. You can also keep your departed pet's favorite items after they're gone.
Posted in

Afterlife, Angels, Intuition, Lifestyle, Mediumship, Self-Help, Spirit Guides, Spirituality
|
Tagged

ancestors, angel cards, angel guidance, angel messages, angel readings, angels, animal medicine cards, cartomancy, friends, gratitude, guardian angel, guidance, humility, inner guidance, journaling, loved ones, oracle cards, oracles, psychic guidance, spirit animal, spirit communication, spirit contact, spirit guardians, spirit guides, spirit messages, spiritual guidance, spiritual insight, spiritual messages, spiritual practice, spiritual protection, spiritual wisdom, spirituality, support, tarot deck
|
Leave a comment
Published
November 24, 2016
|
By
Sheri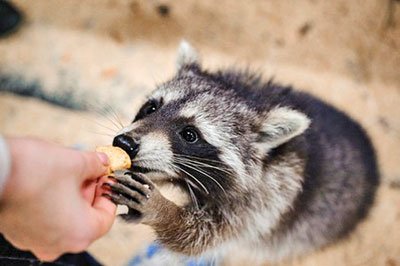 When you see a raccoon, be it live or in a picture, what comes to mind? Is he cute and innocent looking, or does he remind you of a little outlaw? Or do you fear the creature you see?
Raccoons are indeed considered to be night varmints and scavengers. They can destroy property and be a real nuisance. However, spiritually the raccoon has a much more constructive significance and they are the perfect animal totem for Thanksgiving.
Traditionally, the raccoon, when it comes into your life, is referred to as "the one who carries the medicine of the protector of the underdog" and "the one who provides for the young, infirm and the elderly." Because of its mask-like features, it is often unfairly referred to as The Masked Bandit, but when a raccoon comes into your space, you are being asked to contact your inner warrior, to become a protector and generous provider for those in need. Continue reading →
Posted in

Life Design, Lifestyle, Shamanism, Spirit Guides
|
Tagged

animal, animal medicine, animal medicine cards, animals, appreciation, archetype, charity, courage, generosity, gratitude, holiday, kindness, omen, power animal, selflessness, shaman, spirit guides, spiritual messages, symbolism, totem, traditions
|
Leave a comment