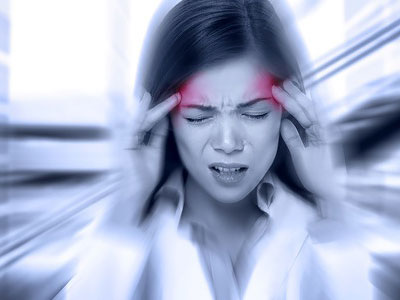 Almost all of us are under stress of some kind, whether it's from work, family life, financial situations, or countless other sources. But how do when we know when it all gets to be too much?
Sadly, we tend to overlook the very real, physical signs our bodies give us, to let us know that the stress is all too much. If you're experiencing one or more of these symptoms, it might be time to take a look at how to reduce stress levels and get your total health on track.
Pain in our bodies is probably the most obvious sign something is wrong, yet it tends to get ignored until it's almost too late. Aches and pains, stomach issues, muscle tension, and heart palpitations are among the most common. Also, when we're under stress, our sleep may suffer. Sleep is crucial to a person's well-being, and if we're not getting enough sleep (or too much) the entire body suffers as a result. Read the rest of this entry »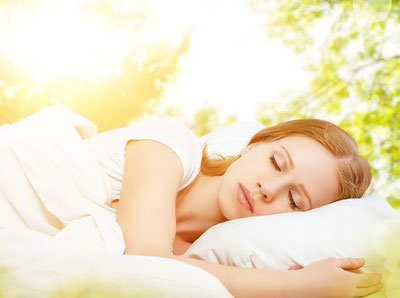 Insomnia is not only widespread these days; it is a negative influence which may lead to depression and anxiety, substance abuse, decreased mental functioning, and even suicide. With less than half of adults getting their optimal levels and duration of sleep, it's crucial that all of us look after that part of ourselves.
Relying on sleep medications can have long-term side effects, and after a while, we become dependent on them. Instead of using gimmicks or habit-forming medications to get more sleep, all you need are three natural ingredients and this simple recipe for a sleep elixir.
A natural sleep mixture is non-habit-forming, and provides benefits beyond better sleep. In fact, our sleep cycle affects almost every other part of our well-being. Read the rest of this entry »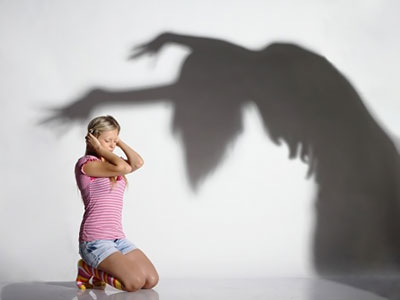 When I read for a client, I am not just reading their energy, but I am also reading the energy of their loved ones, co-workers, friends, their home environment, as well as their work environment and community. During a psychic reading in can become evident, for example, that the home environment is toxic, stagnant, or energetically polluted, which has a negative effect on my client.
This pollution is not always metaphysical in origin. Sometimes it is caused by a physical contaminant. For example, it can be a mildew issue, which will make me smell mold and sense moisture, like a smothering humid feeling, or see black mildew spots on a psychic level. The toxicity can also be due to a leak of actual chemicals, bugs or something else that has become a threat to the client's health. Read the rest of this entry »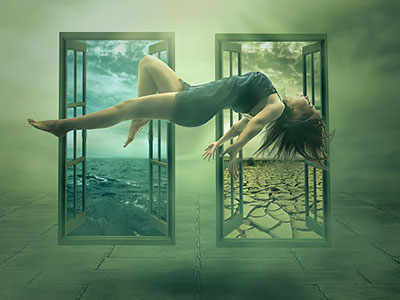 Astral projection is a natural occurrence for every human being. Whether we realize it or not, we do separate from our physical bodies every night during the dream state. This is the reason why we sometimes awake feeling more tired than when we went to sleep. Some nights we are more busy during our sleep, visiting other souls and working on special projects, than during our waking hours.
How is astral travel possible?  Basically, there are seven bodies that make up our complete self. First, we have a dense physical body. This is our human flesh and bone body. This in turn is connected to our Etheric body. I believe that the Etheric body attaches us, at certain body points, to the physical body. This is the body that is often seen by psychics at the point of death of the physical body. Read the rest of this entry »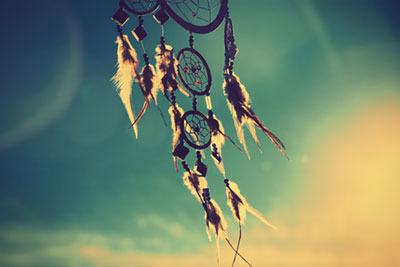 Dreams tell the hidden truth and help us to understand ourselves. Shamans and mystics believe that there are basically three types of dreams.
Lower world dreams connect us with our instincts. We see these dreams in archetypal symbols, myths, colors, nature, gods, goddesses, animas, elementals and mythical beasts and characters. There are secrets hidden in these symbols. Archetypes are also present in everyday objects such as cars, or clothes.
Middle world dreams are where we work out emotional issues in our daily lives. We dream about ourselves at work, play, and where we live. We dream of our relationships, our crushes, old flames, our family. Read the rest of this entry »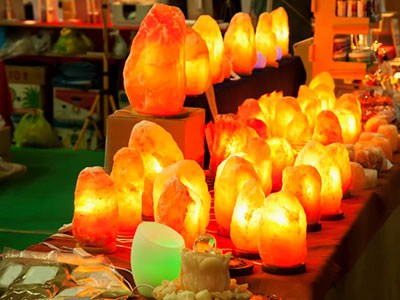 One of the best investments to make in your home today is a Himalayan salt lamp. It is typically a large piece (or pieces) of pure salt from the mountain range of the same name. The real thing, as opposed to imitators made from rock salt or less pure forms, is mined in the Punjab provinces of India and Pakistan.
So what is so special about a light bulb inside a rock, anyway? Turns out, lots of things.
We are surrounded by positive ions (atomic particles with uneven levels of charge) in our modern world due to new technology. These ions are generated by televisions, microwaves, mobile phones, and the like. We also find positive ions in airborne toxins, such as mold and pollen.
The properties of the salt lamp generate negative ions to counterbalance these energies. If you've ever experienced the regenerative power of a beach, or the aftermath of a storm, you know what this feels like. Read the rest of this entry »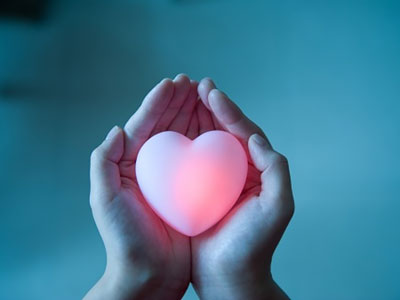 Do you deeply and intensely feel the emotions of others, easily get sick or injured, and have a natural connection to all things spiritual? There's about a one-in-five chance that you may be an empath.
Being an empath is different from someone who merely feeling empathy for others. The difference is being someone who is able to turn off the flood of emotions, against someone who is not. What a difference! A true empath literally feels everything, and that can be overwhelming.
It's in the empath's nature to take care of others at their own expense, which is why empaths often get moody or difficult. They may need more solitary time or exposure to the natural world than other people. Despite all of this, they are a gift to themselves and others, and they can learn defenses against the constant tsunami of incoming emotions. Read the rest of this entry »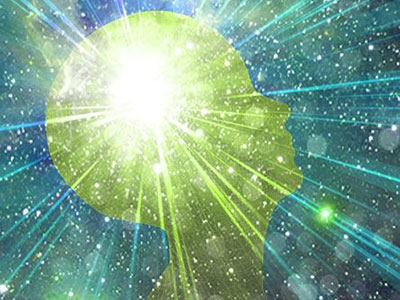 Meditation is vital in developing your psychic abilities, as it develops your ability to switch your brainwave states while remaining fully conscious. Frequent meditation specifically helps you achieve and sustain an alpha brainwave state where psychic information comes easier than in the normal waking state of beta.
The theta brainwave state is where most of us fall asleep, but some experienced meditators can achieve this state and still remain aware. This is the state that a lot of mediums are in when they communicate with the dead. I saw an episode of The Dr. Oz Show where he had Teresa Caputo, the "Long Island Medium" hooked up to a machine that measured brain waves (messing up her hair in the name of science) as she read for the audience. She was in a theta brain wave state while she got the messages.
I don't bill myself as a medium, but I have had some remarkably clear messages from spirit as I was beginning to fall asleep, in that in-between sleep and awake state. Lately, I have been working on extending that state of mind as I wake up, to stay in that theta state as long as I can and see what information I can receive. Read the rest of this entry »