Becoming More Balanced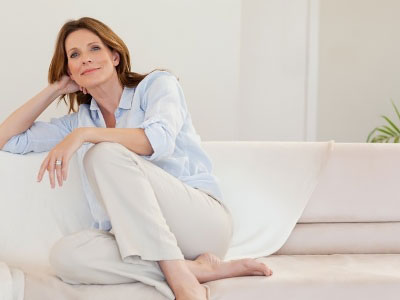 Do you ever feel the busier you become, the harder it is to remain focused and stay in control of everything?  Then you are not, I promise you, alone! Sometimes life can seem like you are always juggling and struggling, but not always winning as a result.
As a professional psychic, I have always been of the opinion that if we want something to manifest in the material world we have to get the inside of ourselves, as well as our lifestyles, balanced and more harmonious first. Otherwise, we would simply attract more chaos!
By putting ourselves in a healthy, positive and balanced place, we not only draw more abundance to ourselves, but we also achieve a less stressful lifestyle as a result.
Happiness is not a matter of intensity but of balance and order and rhythm and harmony ~ Thomas Merton
Great! But how do we attain this end? If you feel the need to create a healthier rhythm in your life, by getting off the 'hamster wheel' once and for all, then you need to create some new habits. So, consider the following if you would:
Rise earlier
Just 15 minutes, to start with, should do the trick. By giving yourself a little more time in the morning, it should help you to plough through any small tasks you would not otherwise get around to tackling during the day. Alternatively, you may wish to take a few minutes to meditate and get your day off to a stress-free start
Plan your day
Planning helps you become more organized and productive, without the need for willpower. While willpower is, indeed, an excellent thing, it is wiser spent on other objectives, such as releasing creativity or achieving your goals
Set aside some 'grey time'
Grey time is a block in your day that allows you just to think, relax and review. This particular block of time is important for you to remain aligned and needs to be scheduled into your diary – no matter how busy your day may be.
Say no, and mean it
Yes, you can and you need to. When you think about it, we only have 24 hours available to us every day, and simply must use a part of this for looking after ourselves. Furthermore, there is nothing to feel guilty about by doing so. However, if you are one of those people who feel bad for turning someone down, then why not make them an alternative offer instead? By doing so, you let go of any sense of guilt and become more empowered as a result, plus you will be creating more balance in your life at the very same time!
Most of us spend too much time on what is urgent and not enough time on what is important ~ Stephen R Covey
Crack down on that to-do list
Is your to-do list getting longer and longer? Don't let it! The shorter the list, the more positive you will be that you are getting things done and it will take away the sense of becoming overwhelmed. Delegating and outsourcing tasks are also great ways of keeping the list short, and therefore keeps stress at bay.
Consider a clear-out
Time to tackle your wardrobe and donate any old clothes to the local charity store?  Not only should this help give you the feel-good factor but motivate you further when it comes to embarking upon other tasks.  Furthermore, you should find that by having more "breathing space", it all contributes to an increased sense of balance and calm.
Practice positivity
You need to make an absolute commitment to yourself not to be negative and only focus on positive solutions and outcomes.  After all, you do not want to be wasting vital energy on negativity, when it can be used for much more constructive purposes.
Stop being so hard on yourself
It may be true that hindsight can be a wonderful thing.  However, rather than look back and deliberate upon things you might have done better, you would be wise to look at your achievements instead – however big or small they may be.
Also, you should reflect on your accomplishments when things are not so good in life – as they obviously will be from time to time. Finally, remember you are in charge of your lifestyle so what are you going to allow it to be – balanced or imbalanced?
The calm and balanced mind is the strong and great mind; the hurried and agitated mind is the weak one ~ Wallace D. Wattles
Nurture by Nature
It is not cheating to enlist the help of Mother Nature on occasion and Aromatherapy, for example, can help both ease stress and instill calm – even in the most challenging of situations.
The beautiful practice of using essences extracted from plants to promote health and harmony in mind, body and spirit, is indeed a fantastic way of bringing balance back into your life.
Are you aware that when you inhale the essential oils of plants, the molecules of that plant stimulates the smell receptors found in your nose? This, in turn, sends chemical messages to your limbic system and brings about a mental and emotional response.  Therefore, if you practice the art of mindful breathing with aromatherapy oils, you should be able to shift a negative mood to a more balanced and positive one. How powerful is that!
There are several essential oils that can help you find your balance and create a better emotional equilibrium. Frankincense and Cedarwood are recommended should you wish to feel stronger, grounded, comfortable within yourself and to enhance self-esteem and confidence.
Citrus oils like orange and grapefruit should naturally uplift your spirits and have you feeling more positive and happier within yourself. Should you feel the need of more mental clarity, then Rosemary and Clary Sage would be your allies. Both these oils help with reducing mental chatter which in turn can lead to more focus, effective decision making and having the confidence to take relevant action when necessary.
Before incorporating essential oils into your healthier lifestyle, it would be wise to seek medical advice, should you have any health conditions, and to adhere to the manufacturer's instructions at all times. The reason for this being that highly effective essential oils can be incredibly potent and therefore need to be used with due care and attention.
By adopting a balanced way of life, it helps you to deal with stress better, and to attract even more balance and positivity to yourself.

About The Author: Lucinda

Lucinda is a highly trained Intuitive and Empath, living in a beautiful village in North Yorkshire, England. She possesses the rare gift of understanding a client's personal pain and has been through many challenges, herself, which has only made her stronger! It is both her calling and her happiness to help those in need. And whenever she needs a little help herself, her Guides are always there to assist in her development and provide clear interpretations for her clients. Prediction has always been a great tool she could count on to accurately foretell events, but Lucinda also draws on her expertise with Dream Interpretation, Numerology, Angel Cards, Law of Attraction and Life Coaching to provide full and detailed solutions to any problem. A member of AMORC and Beyond Freedom Evolution, she provides inspiration, education and personal support for spiritual development. If you'd like answers or want to attract your desires, you can find Lucinda at PsychicAccess.com.