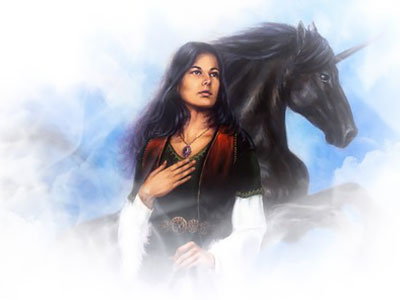 The Isle of Avalon is a mythical place of healing, psychic learning, crafting, and the life and times of King Arthur. Figures such as Morgan Le Fay, King Arthur and Merlin the Magician are just a few legendary names associated with this Holy Isle. Though no longer here in the physical world, Avalon is still accessible through the inner worlds by way of  meditation or immrama, an Irish-Welsh word meaning 'spiritual journey on the astral plane.'
Avalon was known as training ground for priestesses who dedicated their life to spirituality, and to the Great Mother Goddess. These women trained in the arts of clairvoyance, herbalism, weaving and devotion to the Divine feminine. Read the rest of this entry »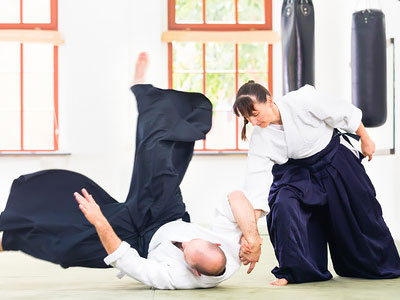 In today's society people often view acceptance as resignation, giving up, cowardice, retreat, or other unappealing descriptive words. The society that worships, praises, and publicizes Yang energy, the energy of 'doing,' typically has little understanding for the power of Yin. Yin energy imagines, envisions, perceives. Yang manifests. We need both.
Yin is a warrior's path. It is the path of acceptance, before reaction. As an example, the martial art Aikido is defined as a way of unifying with life energy or "moving Zen," or as "the Way of harmonious spirit." Aikido is an art that practitioners use to defend themselves, while also protecting their attacker from injury. Read the rest of this entry »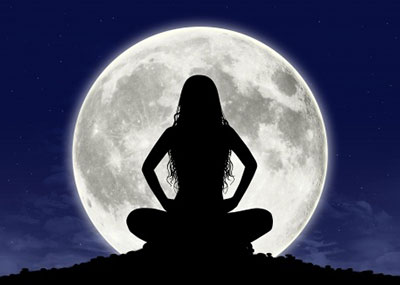 The moon may have a somewhat modest appearance, but it has a strong influence, both physically and mentally, on us human beings. When the Moon is full, some people tend to experience poor sleep, for example, and children may be noisier than usual.
The Moon is a feminine energy and therefore she hides, shines, waxes and wanes, and we all sense her influence, be that on a conscious or an unconscious level. But one can dance to the tune of the Moon and so experience all the energy and harmony it can bring.
So, how exactly does the Moon have the effect that it does? Read the rest of this entry »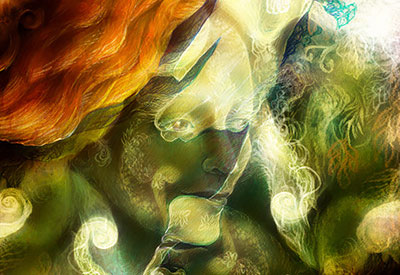 Why not let 2017 be the year in which you finally unleash the priestess that lies within, and so become a more confident and happy individual.
According to folk-lore, there is a trio of female archetypes, those being the Mother, the Maiden and the Crone – the latter often being referred to as a Witch or Wise Woman. Indeed, it is in the last and final stage, i.e. post menopause, that us ladies reach our spiritual peak.
In fact, the Crone side of ourselves is, incidentally, our priestess, healer and internal warrior, should we fully embrace it. The need for direction and guidance from others is no longer required. In short, we start to live life on our terms – without the need to apologize for doing so. Read the rest of this entry »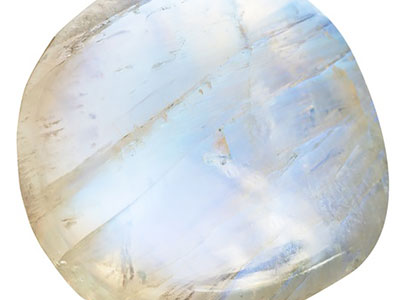 I discovered Moonstone when I bought it online. it was set in a ring and I instantly fell in love. Now, I use it in the jewelry I make whenever I can.
Moonstone is a very powerful stone. According to Crystal Vaults, Moonstone is traditionally thought to lose its silvery luster if the owner continues to hold onto anger. In the Orient, the Moonstone was known as a "phenomenal gem" that should be worn on Mondays.
Scott Cunningham writes that the mythical deities associated with Moonstone are Diana, Seline, Isis, and all Luna Goddesses. He notes that, according to legend, Moonstone is more potent during a waxing moon and less in the waning moon. Moonstone is receptive and draws love, and you can wear it or simply carry it. Read the rest of this entry »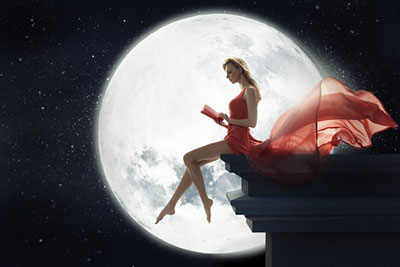 Even the most casual observer knows that the Moon continually changes shape in the sky. This is because its regular orbit of approximately 28 days puts it at different points relative to the Earth and the Sun, making it go through phases.
So why should we care about this? Well, as the nearest celestial object to Earth, the Moon has a special place in Astrology, as well as the psychic realm itself. Our planet, as well as our bodies, consist of over two-thirds water, and therefore the Moon's gravitational force affects us in different ways at different points in its orbit.
It's worth noting here that the word lunatic comes from Luna, the Latin for "Moon." But the Moon doesn't make us insane, as some ancient stories would have us believe. However, a recent study suggest the Moon phases may affect our sleep patterns, and it has also been shown that the Moon influences the behavior of various animals. Read the rest of this entry »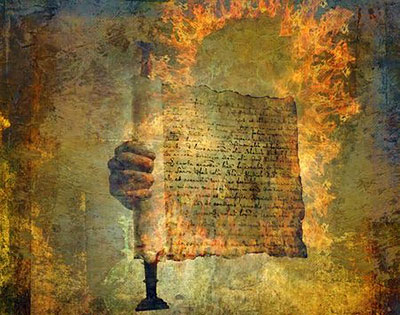 Most spiritual seekers are aware of the more well-known Universal Laws, particularly the Law of Attraction. However, did you know there are several other spiritual laws that govern the Universe? Yes, there are! These laws can help you get the most out of life. In the previous blog in this series we explored the first six laws. Below are the final six Universal Laws.
The Law of Attraction
I must say that after learning about this amazing Law and applying it to my life (with the help of Rhonda Byrne's brilliant book, The Secret) my very existence has radically changed. Simply by focusing on your desired outcome, with sufficient belief and passion, you should surely attract it to yourself. Read the rest of this entry »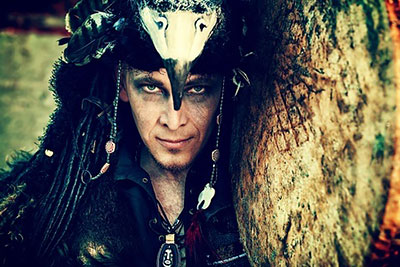 In recent years there has been an avid interest in shamanism. A myriad of books, seminars and extensive training programs around the world reveal a keen exploration of indigenous cultures and their connection with Nature, their healing techniques (such as soul retrieval) and the role of power animals or totems.
Shamanism, in its classical sense, comes from the regions of Siberia and Central Asia and the term 'shaman' originates from the Tungusic word saman (masculine) or samana (feminine). The term shaman has been interchanged with 'medicine man', 'sorcerer', and 'magician' – but a shaman is so much more. The shaman is traditionally a central figure in the community: mystic, poet, healer, communicator with the unseen realm and psychopomp (leader of souls). Read the rest of this entry »