dreamwork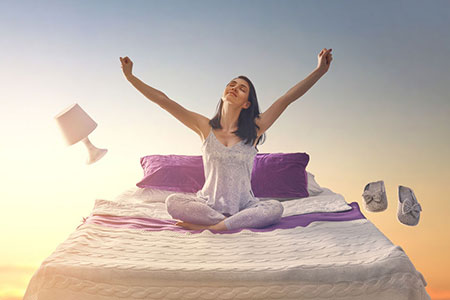 A friend recently mentioned that when she finally made up her mind to just allow herself to relax, let go and feel safe in the presence of spirit, she felt her shoulders spontaneously lowering from her ears back down to their natural position. "It was such a surprising relief," she sighed.
Indeed, when we slow down and relax, we can let go of the worries and fears that are beyond our control. When we give ourselves permission to just let go, it allows deep healing to begin, and to be more in-tune and connected to our body and its needs.
There is no need for us to control everything. It serves our highest good to release the past, the limitations, the fears and anxieties, the unforeseen circumstances, and the constant criticisms and judgements. Instead, we must allow the Universe to work on our behalf.
As a child I was an obsessive worrier, over-achiever and a classic Type A personality – harder on myself than anyone else could ever be! I even refused to use an eraser doing my school work. My mother would say that's why they put erasers at the end of pencils, to easily correct our mistakes. But I felt I had to do everything perfectly the first time. It was exhausting.
Mom also would say that most of the things we worry about never actually happen. My mother had many such words of wisdom, which my daughter today calls grandma's "nanaisms." Well, Nana was spot on! We tend to waste so much precious time and energy on worrying about absolutely nothing.
Lost time and wasted energy, however, is not all we sacrifice to our fears and worries. When we constantly anticipate problems or disasters in every life situation, we create unnecessary stress and anxiety, which can also lead to illness, relationship problems, depression, and even premature aging and death.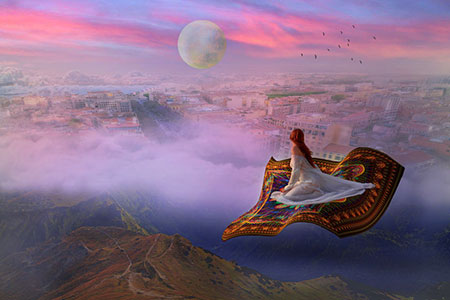 Traveling to sacred sites has always been something I love doing, ever since I was a young girl. There is something undeniably magical about visiting a spiritual place that has much lore or mystical history associated with it.  Some of my favorite destinations include Mount Shasta in Northern California, Sedona in the Verde Valley of Arizona, and Machu Picchu in the Andes Mountains in Peru.
These sacred sites are all home to powerful energy vortices and ley lines in the Earth's electromagnetic field, containing more metaphysical energy than ordinary places. Visiting here feels as though you have stepped into a different dimension, or another place in time. Millions of people around the world travel to these locations in search of enlightenment and healing, gaining a broader perspective, raising their awareness, or simply to have a special spiritual experience.  
With the advent of Covid-19, few people have had the luxury lately of air travel and long-distance trips. Many spiritual travelers are feeling frustrated and trapped. Some are going stir crazy not having the freedom to travel anywhere in the world. Even local excursions and short-distance trips are challenging these days. I enjoy traveling in the Mount Shasta area, for example, since it is not too far from where I live, but I am reluctant to stay over in a hotel during this time.   
However, spirit recently reminded me that I could still travel to my favorite sacred sites by way of the astral realm. It made me think of the Celtic concept of the immram, which refers to the taking of a soul journey, a sacred pilgrimage, a wonder voyage to a sacred site where the soul needs to go. Spiritual seekers and metaphysicians have been taking these inner voyages on the astral plane through the ages. 
We are not limited to the physical body or the mundane world. In the same way we can physically visit a physical place of interest, we can also journey there on the astral plane. Traveling in this way, we can journey anywhere we want to, while remaining in the physical comfort of our own home.