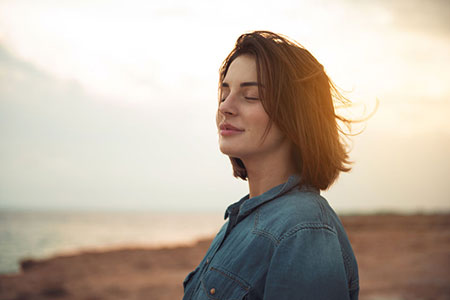 Extreme loneliness and feeling isolated have become more prevalent over the past year. Distancing ourselves from loved ones, friends and co-workers has not been easy, but being the determined spirits we are, we are all finding new ways to communicate and stay in touch. Yet, it will never be the same as a real-life hug.
Living in a house with several other people also does not shield us from feeling lost in all the chaos and noise that reaches us from the outside world, leaving many of us feeling empty, anxious and downcast.
To navigate these challenging times it is vital to have strong internal center and active spiritual life. Being spiritually aware and grounded empowers us with the knowing that we are never alone. Spiritually conscious souls know that the Universe, Spirit, God, Source, is always with us, supporting us, directing us, and protecting us.
Touching base with Spirit on a daily basis offsets the void of loneliness, fear or despair when it rears its ugly head. Some people do not have a social support system, and this can generate even more severe loneliness, depression and mental health challenges.
It's important to remember that in our daily prayers and meditations, we are able to send protection, healing light and loving energy to others at a distance. We should be mindful to reach out to others more often and share our 'spiritual glow' with them.
It is also helpful to remember that there is always a higher purpose with everything that happens in our world. Keeping this knowledge uppermost in our minds can take us out of panic mode and remind us that faith and trust will bring us through to the other side of this pandemic.
When a sense of loneliness arises, one of the best things you can do is to reach out to someone else who is in a more difficult or less privileged circumstance than yourself. It serves to break the hold that a feeling of solitude can have on us.