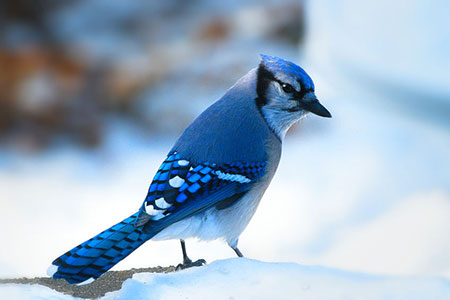 I grew up Christian. My mother was devout and my father followed, yet was not as much of a believer. I remain very spiritual in my adult years, but although I still hold my belief in God and spirit, I no longer follow any particular religion.  I also have no doubt there is an afterlife and that our spirit lives on. One of the most significant moments of faith and joy on my spiritual journey happened when my father was sick and dying.
He was a magnificent man and I loved him dearly. He was my rock, the anchor in my family. He truly was that one person in this world who was always there for all of us. When he was losing his health battle, I tried to speak to him about faith, as I could tell he was afraid of dying. It was so sad for me to see him with so much fear, as he used to always be such a fearless man. Until now.
He told me he did not know for sure where he would go or what would happen to him, once he passed. He had tears in his eyes. He said, "I believe there is something after this life, but I am not sure about Heaven, or what it will be." I could tell he was actually very afraid, and it broke my heart. I tried to reassure him. "Dad, I have every faith that you will live on in spirit," I said.
He was a patient in palliative care, with about a month left to live according to the doctors. He was struggling emotionally. It wrecked my heart every day to witness his fear and uncertainty. He had also been very worried about those he was leaving behind.
Eventually, we reached the time where he was losing consciousness. He was drifting in and out, but while he could not do more than utter a sound or squeeze my hand, I knew he could hear me, as he would continue to respond.
Posted in

Afterlife, Healing, Mediumship, Paranormal Phenomena, Psychic Phenomena, Spirituality
|
Tagged

Afterlife, animals, anxiety, beliefs, bereaved, birds, Christianity, communication, consciousness, crossing over, death, faith, father, fear, gratitude, grief, inner peace, loved ones, memories, miracles, paranormal, Paranormal Phenomena, parents, power animal, religion, signals, signs, spirit communication, spirit contact, spiritual messages, Spirituality, symbolism, synchronicity, The Other Side, totem
|
Leave a comment