Ascended Masters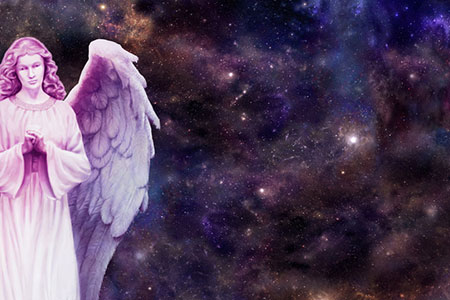 Archangel Ariel has an 'Earth Mama' energy. She feels like freshly tilled soil and smells like the air after it rains. She works with the fairy realm, and I often see her around clients who work in a creative field, especially music.
Archangel Ariel is wonderful to call on if you are working with the Earth, exploring creative projects or need to manifest financial prosperity.
She is passionate about working with individuals who need healthy boundaries in their relationships or must find ways to stand up for themselves that won't compromise their sensitive nature or force them to be confrontational or aggressive.
Ariel is also wonderful to work with if you often feel like you were abandoned on this planet without a rule book and struggle to make sense of people and life in general. She can help you understand how to manifest and better flow with the energies of the earthly realm.
Archangel Raziel
Archangel Raziel has a sorcerer or wizard energy. He is sometimes mistaken for an Ascended Master because he has a similar energy. When he appears around a client, I know that they are probably working on remembering how to manifest from Source energy all they need and desire. Raziel helps them to establish a greater connection with the Source.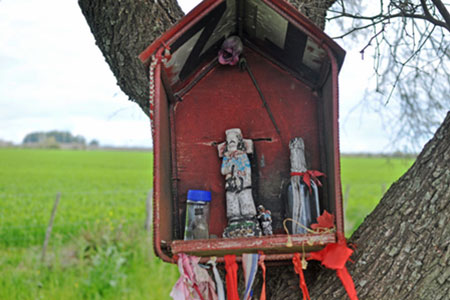 There are many saints not officially recognized by the Roman Catholic Church, or by any other religion for that matter. One of the most popular among them is Antonion Gil, better known as the Gauchito Gil (Little Gaucho Gil). His popularity rose exponentially in the last few decades and he is considered miraculous by many people who venerate him. He might not be properly canonized, but he is informally considered to be a saint in Argentina. His cult is so widespread that everyone in the country at least knows of his existence.
When traveling from one town to another in the Argentine provinces, it is very common to see a tree with many red ribbons blowing in the wind, and underneath it a small wooden case that holds an image of Gauchito Gil. In some places there are even a small temple, or even a church dedicated to this saintly figure. None of them are recognized officially by the Catholic Church, but the service of a priest is not uncommon.
Gauchito Gil's life came to a tragic end 142 years ago, on January 8, 1878, near Mercedes, Corrientes, in Argentina. His executioners were a group of policemen who had to transfer him to the courts of Goya, but who decided instead to execute him on the way there.
Gil was accused of being a deserter and a matrero (someone who lives in isolation to be out of reach from the law). But the laborers and peasants in the area knew him instead as a warrior for justice, who protected the weak, relieved the sick and avenged the humiliated. His enemies considered him a fearsome expropriator, as well as a healer capable of making people fall in love with him, or paralyzing them with his powerful eyes.