Follow Your Passion To Find Balance In Your Life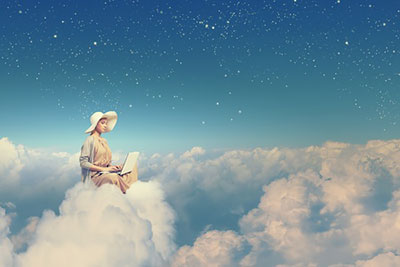 In the indigenous culture's tradition, in order for balance to be achieved, one must consider all levels of being a human: the physical, emotional, mental, psychic, spiritual, soul and essence. Each spoke on a medicine wheel relates to one of these districts.
Every incarnation is a balancing ritual which is the purpose for that particular reincarnation. In each lifetime, we may achieve progress in one or more of these areas until, finally, after many incarnations, all the spokes are complete – all the way from the inner hub to the outer rim. At that point, we have completed our mission in the many incarnations in the myriad schoolrooms, and have arrived at ascended mastery.
The most powerful weapon on earth is the human soul on fire ~ Ferdinand Foch
At the outer rim, with all of the spokes complete, we leave this dense Earth dimension and arrive at the highest plane, often referred to as "Heaven." We will no longer need to descend again, and will remain infinitely at the higher dimension.  We will have reached a new kind of consciousness which is the essence level or, as Hindu's understand it, a new level of vision which they refer to as the crown chakra. There are as many different ways to "frame" this concept as there are faiths!
As a result, from a spiritual stand-point, we are offered the smorgasbord of choices that we each need for our own particular journey. Personally, I believe that the enthusiasm and passion we feel which guides us to a particular path, is spirit directing us toward the curriculum we need in order to achieve our ultimate goal of balance.
Paying attention to synchronicity is an effective tool to guide us. For example, why do certain people show up in our lives at a perfect moment? We've all heard the phrase: "When the student is ready, the teacher appears."
I have seen synchronicity show up in my own life recently. I was thinking of writing again, after many decades of pursuing other interests. That was just a thought at the time, when a writing class made its appearance. Everything about it was perfect. It was timely and taught by a teacher whose writing I admire. So, I joined the course and I'm loving it. Now, I'm back "in passion" thanks to paying attention to synchronicity!
A successful life is one that is lived through understanding and pursuing one's own path, not chasing after the dreams of others ~ Chin-Ning Chu
Balance, for me, is in the perfection of following my innate enthusiasm and passion, as opposed to following some ideology or cultural dictates. My direction is where my heart leads me. If there are down times in-between, I discern that physical rest is needed to reground and regroup. Intensity is not of importance.  The road to balance is being conscious of one's sense of what feels timely, in terms of opportunity and internal sense of rhythm.
Like the butterfly emerging from the cocoon, they do not become two separate beings. Instead, they become a totally different consciousness. Their process is infinitely quicker, but other than that, it is the same. Following your passion will result in the emergence of the uniqueness of you.

About The Author: Mountain Sage

Mountain Sage's profession is Metaphysical Academics. Her extensive training includes Oracle, Healing, Universal Laws & Principles, the Sacred Circle and Psychic Shielding. Focus includes Ascended Masters, Altars, Minerals, etc. She holds the great honor of Oracle Carrier by her tribe due to her outstanding psychic ability, passion for the psychic realm, integrity and sacred work. Get a psychic reading with Mountain Sage at PsychicAccess.com.