relocation
Published
July 9, 2020
|
By
Isadora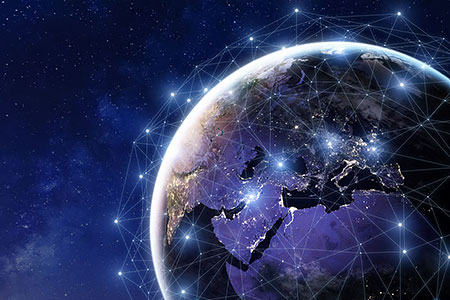 With so many people currently working from home, the business world as we know it will be changing exponentially. More and more companies are recognizing the benefits of having their employees work remotely, for numerous reasons. This scenario may very likely create a greater change on a grander level – a shifting of consciousness from one city to the next, and from country to country.
What do I mean by shifting of consciousness? Well, someone residing in New York City, for example, who has to live there for work, may in future have the ability to work remotely from anywhere in the world, using the Internet, and they may therefore choose to relocate. Smaller towns and cities could potentially see a welcome increase in its population, after decades of urbanization and economic decline.
Many professionals may in future choose to live in smaller towns, because the pace of life is calmer, the air and environment is cleaner, or because it's a safer place to raise children. Smaller towns and rural communities offer various desirable lifestyle qualities.
Furthermore, city dwellers moving to smaller towns will bring with them the energetics of the metropolis. They will attract new products and services based on demand, or may choose to open a business of their own that didn't exist in the area before, which in turn will draw more city-minded people to the area.  Their everyday wants and desires may shift somewhat when living in this smaller town, but they will also bring with them the mindset of big city life. The same holds true for remote workers migrating to other states, countries and even continents.
Posted in

Career, Energy, Lifestyle, Lightworkers, Metaphysics, New Age, Shamanism, Spirit Guides, Spirituality, Tarot, Technology
|
Tagged

awakening, awareness, change, consciousness, earth changes, energy, energy field, energy frequency, energy healing, energy imprint, energy signature, energy vibration, global awakening, higher consciousness, life plan, life purpose, Lifestyle, mission, New Age, new world, planet earth, psychic awareness, relocation, renewal, shaman, shamanism, soul purpose, spiritual awareness, spiritual messages, spiritual travel, Spirituality, the shift, transformation
|
Leave a comment