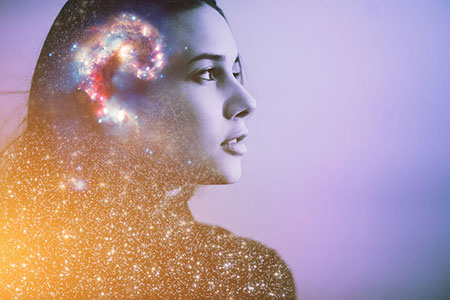 We are problem-solving beings, which is why we have thrived on this planet for so long. Where do the ideas for solutions come from?
Well, our conscious mind can come up with a lot of simple solutions to everyday problems. However, when it comes to more significant issues, it is our subconscious that saves the day.
As incredible as it may seem, experts claim that only 10% of our mind power can be attributed to the conscious mind, whilst a whopping 90% can be credited to the subconscious!
The subconscious mind is a mysterious, powerful phenomenon. I call it the 'genie within.' It is our gateway to universal intelligence and infinite wisdom. It is our pathway to higher consciousness. It is also a powerful aspect of our ability to create and manifest through the Universal Law of Attraction.
For example, when my son was small, my husband and I bought a beautiful yellow car. The car was indeed a pleasure to drive. However, my husband used to tease me and say things like, "You have a posh car – I wish I had a car like that! He would say it time and time again, but with no malice intended.
The problem was not so much what said, but rather how my subconscious interpreted his words. Inside I felt unworthy of such a car and guilty for having one far better than my spouse.
Unfortunately, within less than a year of owning my beautiful new vehicle, it was hit by a massive truck and smashed to smithereens. No longer did I have a 'posh car.' While I felt terribly sad about this and incredibly out of pocket at the same time, I did feel more at peace.