My Life Would Be Great If Only…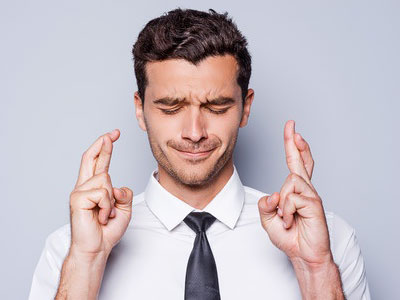 My life would be great if only… I had more money… he would come back to me.. I can find a better job… I can reach my goal weight. How many times have you heard such statements? How many times have you told yourself something like this? Is it truly the answer to lasting happiness? What if there was a way to train your brain to accept life and live your best in the meantime?
As a hypnotherapist, my experience has been that when any suggestion is put into the mind, the subconscious will accept the information, whether it is true or false. Whatever a person chooses to tell themselves enough times becomes their truth. The information becomes a habit to believe the suggestion. Some habits are good and some not so good. A bad habit needs to be replaced with a good one.
It isn't what you have, or who you are, or where you are, or what you are doing that makes you happy or unhappy. It is what you think about ~ Dale Carnegie
Why not take all the positive steps needed to live your best in the meantime… while waiting for the wishes to come true. There are many ways to retrain the brain, just as there are many ways to travel to a destination. Some people like the fastest route, while other like the scenic route, in order to see the sights along the way. It doesn't really matter what route you take. What does matter is that you truly have the belief that you can reach the destination, and allow yourself to enjoy the ride in the meantime.
From personal experience I can say that losing thirty pounds did not make everything in my life total bliss. All the same problems were still present in my life, except my health was better. It did not save my failing marriage. It did not give me the courage to change what was really eating at me. I wanted to think it would, so that I did not have to address the real problems, but it never did. If I could go back and learn how to live a happy life in the meantime, that is what I would be doing instead.
While watching the Oprah show one day, she said we must accept that it is impossible to re-write the past. Wow, that really hit home for me. It made me realize that I spent so much time thinking that if only I made different choices how great my life would be.
We tend to forget that happiness doesn't come as a result of getting something we don't have, but rather of recognizing and appreciating what we do have ~ Frederick Keonig
What we can do instead is put positive thoughts in our mind about the future. Picture the future the way we would like it to be and set the intention to make it so. Do things for yourself in the meantime to be happy along the way. Start dressing the way you want to or do the things you enjoy before you actually lose the weight. Why wait? Take a trip, go out and have fun, be happy.
How you prefer to view the world is always your choice. It is okay to give yourself permission to have a happy life along the way. Every day that goes by that you choose to stay miserable, is a day that cannot be relived again. Don't worry. Be happy.

About The Author: Elizabeth

Elizabeth's talents go back several generations. She found her own gifts and embraced them at an early age, recognizing the difference between herself and most others around her. She's since honed and mastered many metaphysical practices, providing hypnotherapy, Psychic Mediumship, Mysticism, and Hypno-Reiki to her clients in Maine, and in areas around the US and in Canada, where she travels. A lover of pets, they are her greatest teachers and these unconditionally loving creatures often chime in on a reading in addition to the Angels, Guides and loved ones who provide resolution and answers for each of her clients. Elizabeth is also an author with much spiritual wisdom to impart and is currently working on a book. If you'd like to be a recipient of her unique Psychic Wisdom, find peace and receive answers that will also benefit your highest good, you can reach Elizabeth at Psychic Access.