Let's Make The Most Of This Gift Of Time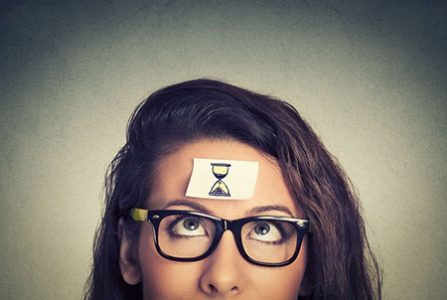 There is a cheesy saying, "when life gives you lemons, make lemonade." It may be somewhat cheesy, but it is a brilliant metaphor. You still have those lemons. They are still terribly sour and inedible. But now you've added your own sweetness to them.
In recent months we have all suddenly been presented with a sometimes overwhelming new paradigm. Many of us are spending more time at home. Before the pandemic, many of us often wondered where our time went? If we only had more time!
This is especially true for those of us with young children. I have often said I feel like I only have 10-hour-days to fit everything into, including sleep, since my children were born.
It's interesting to talk to my clients who are currently still going in to work, and often stressed for time, as compared to those clients who are fortunate to work from home, or have a reduced work schedule, or are currently unemployed. They are like parallel universes.
If you currently have the gift of time on your hands, make good use of it. It will lessen your depression and anxiety, and it will help you to think of this unusual time in our lives, which is only temporary, with more fondness and sentimentality. With the internet, so many options are open to us, and the possibilities are endless. Before all of this, I even learned how to crochet and knit online! I am now a very proud intermediate crocheter… and novice knitter.
A person who dares to waste one hour of time has not discovered the value of life ~ Charles Robert Darwin
Creativity is a wonderful way to offset any negativity. The two lower chakras in our energy system deal with survival, fear and primal energies. But they also deal with creativity. By being creative, you can balance these energies when difficulty sets in.
Why not learn how to make jewelry, for example, and send your inspiring, uplifting designs, featuring positive symbols and energizing gemstones, to people who need their spirits and vibrations uplifted? Or, order an at-home pottery-making kit. Take up scrapbooking. Paint, draw, color in coloring books. These things trigger the brain to remember childhood, when you were less stressed, secure and cared for. It will trigger the brain to feel safe.
Read those books! Reading has been proven to improve your brain function and mental health. Doing anything that is new or unusual for the brain can also work wonders. Learn a language. Write that book or poem you've always wanted to. Keep a journal or start an online blog. Garden, or cultivate house plants. Clean and organize your home. Learn about Feng Shui and balance the energy in your house. Get rid of clutter. You will feel the vibration of your home space shift.
Exercise is one of the best ways to offset mood swings. So many people are lately complaining about insomnia. Insomnia is especially common among empaths, who are feeling the collective vibrations of the planet right now. Exercise is one of the best ways to overcome insomnia and release stress. My son is a fireball of mental and physical energy. He has always fought taking a nap. Now, I take him for a walk every day. He runs, I walk. Then we come home, we read a story, and he falls right to sleep.
When you spend time worrying, you're simply using your imagination to create things you don't want ~ Shannon L. Alder
There are thousands of exercise programs available online, or buy a DVD. If you can't walk, buy a stepper. Or, why not dance? Dancing makes you feel more youthful and again triggers your brain to be more calm. As a Yoga teacher, I also recommend online Yoga programs, which can be done at home by anyone. Yoga is stimulating exercise and  spiritual practice all in one. And how about starting a daily meditation practice. Download some free guided meditations and get started today!
And when life gets you down, call your relatives and friends, instead of texting them. Facetime, Skype, Zoom. Make that personal connection while staying safe.
When all of this is over, time will once again become a precious commodity. Let's complain less, and do more! Take advantage of the gift of time now, while you have it.

About The Author: Satya

Satya lives in Northern California and is a natural Clairvoyant, Empath, Conduit, teacher, author, animal lover, healer, Reiki Master and an advanced yoga instructor. She has provided valuable psychic assistance to Hollywood stars, athletes, and everyone else in-between. A multi-layered Intuitive, with many unique gifts at her disposal, she can give you a doorway into the past as well as a gateway to a happier future. With her long distance energy work, she provides healing for people and animals too! She instantly spots karmic connections from past lives that directly affect current situations, helping clients to move through them quickly. For accurate solutions on just about any pressing problem, you can find Satya at PsychicAccess.com.