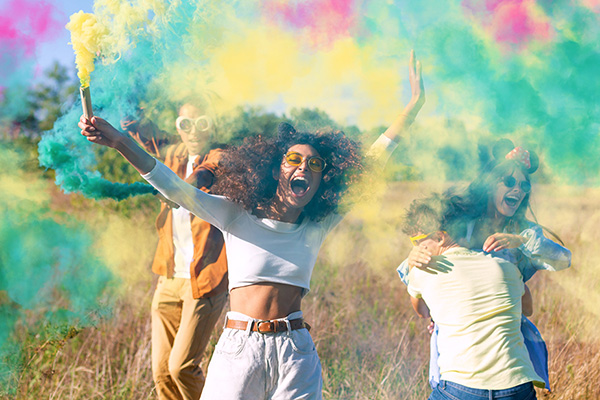 I work with many clients who are experiencing significant spiritual growth. They are often exploring different metaphysical modalities, questioning their beliefs, investigating their energy patterns and mental habits, and contemplating higher consciousness. They read books, attend workshops, watch videos, and put a great deal of energy, effort and focus into their personal unfolding.
However, while they enjoy the freedom and fulfillment that comes with having all the 'ah-ha' moments and uncovering deeper levels of healing and development, many of them also begin to wonder after a while why it is no longer so much fun. If this is at all familiar to you, your angels want you to know that you are not alone in this feeling.
As we venture deeper and deeper down the rabbit hole of metaphysics and mysticism, we tend to get more and more 'in our heads.' Activities and hobbies that we once loved also begin to lose their appeal. It even becomes difficult to hang out with the people or be in the social settings that were once enjoyable to us.
The angels confirm that this is perfectly normal. As we begin to see through the veil and recognize what is real, it is only natural for the things that once served to distract us from the truth of who we truly are, to lose their shine and appeal. The quest then is to discover and engage with those things that truly bring us joy and fulfillment, beyond the everyday noise of unconscious existence.
The angels invite you today to explore what it is that brings your soul joy in this lifetime, and open to the possibility that growing through joy will bring you greater soul growth than any other means. Here are three simple ways you can tap into your soul's joy.