Posts Tagged 'spiritual practice'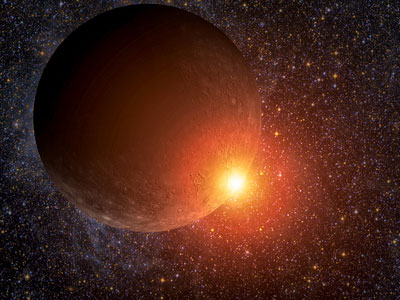 The three-week period called Mercury Retrograde is without a doubt, one of the most notoriously negative and stigmatized astrological events known. Mercury goes retrograde three or four times every twelve months, depending on the timing of its retrograde cycles during a given calendar year.
Mercury is in retrograde again this month until December 22nd. This time it is in the sign of Sagittarius, which poses a special challenge. Mercury rules the signs of Gemini and Virgo.  When Mercury transits the opposing signs of Sagittarius and Pisces, it is said to be in its detriment. In addition, its retrograde path will intersecting with the planet Saturn, which is 'The Great Malefic Planet', due to its hard life lessons. Read the rest of this entry »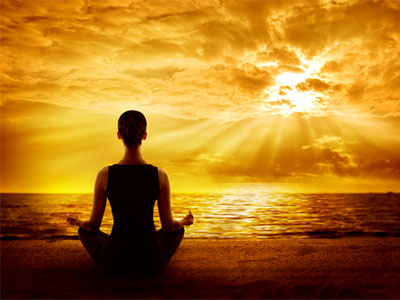 A friend and I were chatting the other day of our personal experiences about the realization of the nothing-ness, or the eternal. Just like in the movie The Matrix, the mind can have little moments or blips in time where it pauses long enough for us to clearly see the comings and goings of life are merely that… they're coming and going from our awareness.
During these pauses something opens up that allows us to notice the obvious – what is blatantly there when we see through the busy mind and how it clouds over the eternal. Our mind gets fixated on whatever is temporarily happening, and it rarely notices the backdrop or container that remains the same or constant amidst the change.
Satsang is a Sanskrit word that breaks down to Sat, which means 'talking about the truth of my being,' or the recognition that 'I am the truth,' and Sangha, meaning 'with my community.' Read the rest of this entry »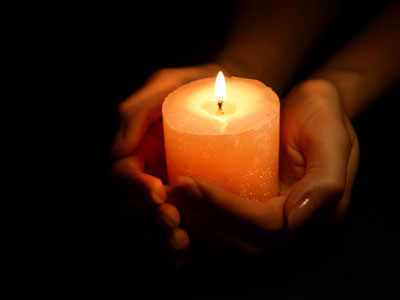 Devotion is a part of every spiritual path. Before you recoil in horror, it would be good for you to understand you already practice devotion.
You are devoted to many things, many people, and many concepts. You are devoted to your children, mate, friends, pets. You are devoted to a career, getting ahead, losing weight, working out, or practicing yoga. You are devoted sometimes to drugs, alcohol, self-hatred, self-loathing, unforgiveness of yourself, the relentless worship of punishing yourself for your perceived or sometimes real misdeeds.
You worship. You do. You spend hours on your practice. It comes naturally now, but did not at first. At first you had to spend hours on your practice, until it became a habit. Not only a habit, it morphed into your very identity, essential to you, your way of being, how you make decisions, how your prioritize your life. You have been doing your practice so long you forgot you created it, and carried it out until you and your practice have become virtually inseparable. Read the rest of this entry »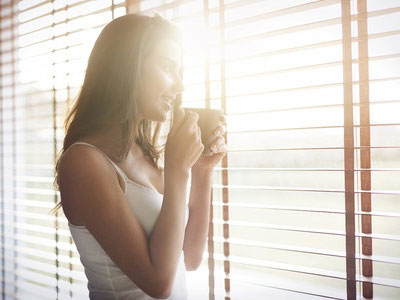 Imagine awakening in the morning, your heart light and open, your mind ready and willing to find play, to be play, to experience play.
Remember when you were a child and you couldn't wait for the new day to come, so that you could begin again exploring, learning, experiencing so many new and joyful things?
As you get out of bed and firmly plant your feet on the floor, feel the change in your energy. Instead of dreading the million and one things you are to do for today, choose to be joyous, free and excited to begin again.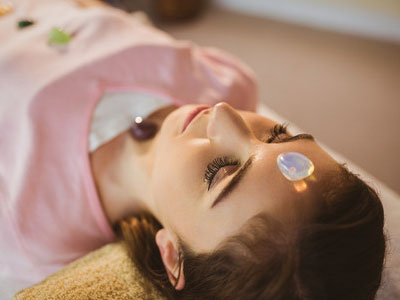 Life these days can be very demanding and it is often a challenge to successfully balance all aspects of mind, body and soul. Busy work days, financial responsibilities, and the demands of our social and family life, can make it so easy to allow our spiritual practice to slip. Fortunately, the metaphysical power of crystals can help us keep our spiritual motivation going. Here's how.
Ask For Support
Should you feel the need for support from a particular crystal, then all you need to do is simply ask for it. For example, do you think you need to increase your self-discipline, or that your resolve should be strengthened? If so, gently hold some malachite in one hand and request that it helps and supports you to this end. In fact, you could carry it with you at all times whenever you sense the need of its help. Read the rest of this entry »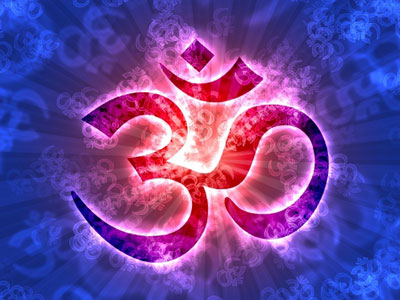 This morning, I ran into one of my friends in our little Spanish town, and we decided to grab a coffee and catch up. I was delighted at how she took an interest in my Om/Aum pendant. She commented on how I seemed to treat my pendant as something rather sacred, and with respect – an interesting observation! She loved the flow of the shapes, and asked if the pendant had any specific meaning.
I had to remove the pendant and study it closely to try and remember what I was taught years ago, in order to give her a brief description to the best of my ability. One by one I tried to connect with each swirl in the design and was surprised that I had remembered quite a lot of what my mentor had taught me. It was a long time ago, when we used the Om/Aum chant in our meditation sessions.
With my pendant on the table I began to explain the meaning of the dot at the top of the symbol, and recalled that this related to the silence after chanting Om/Aum. It represents the Enlightened Self, and is known as the transcendental state of Turiya. Read the rest of this entry »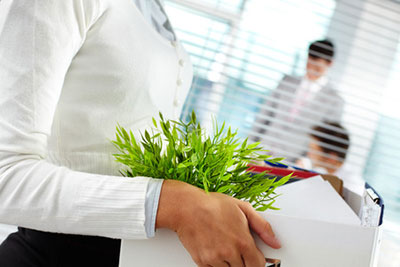 If you're dealing with a recent job loss, please know that I do empathize with you, because I've been there! In February 2005, I was fired from my job as a pharmacist. After dealing with the initial shock, fear, and worry, and also getting myself clean and sober in May 2005, I came to develop a plan that worked for me. I call it the Four R's: Regroup, Reflect, Recruit, and Recover.
Regroup
After you've experienced the disgust surrounding your situation, you need to find ways to support yourself, not only in a financial sense, but spiritually as well. Read the rest of this entry »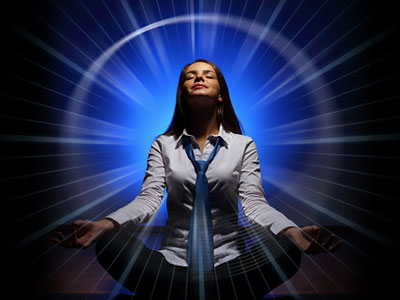 It is recommended to begin all spiritual activities, meditations, intuitive development exercises, as well as energy or healing work, with a basic psychic protection routine. A well-designed grounding, centering and shielding meditation or visualization exercise will create a solid safeguard and meditative energy foundation for any kind of spiritual practice session.
Centering is the process of anchoring and centralizing your inner, non-physical being within your physical body, while grounding (or earthing) refers to strengthening or reaffirming your connection with physical reality, the secular world and planet Earth.
Centering and grounding is therefore aimed at stabilizing yourself energetically, by firmly setting a mindful, harmonious balance between your body and soul, between the spiritual and the secular, between the physical and the metaphysical. Being grounded and centered is to feel safe and securely anchored in the physical world, while opening up to increased energy flow, and metaphysical or spiritual input. Read the rest of this entry »