Posts Tagged 'spiritual practice'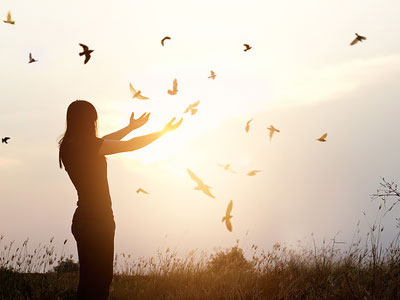 Think for a moment of all the heavy emotional burdens we tend to carry: resentment, anger, jealousy, vengeance, hatred. When we carry all that baggage, in some cases for years at a time, our mind, body and soul suffer the consequences. It can do a lot of harm over time, since these emotions are associated with very powerful negative energy! The good news is, there is a simple and effective way to leave all of it behind: the miracle of forgiveness.
True forgiveness is not just about our relationship to others. It begins with forgiving ourselves. If you were to take an honest inventory of your outlook on life as it stands right now, what would that be? Are you often judgmental, bitter or harsh on yourself and others? It's time to offer some forgiveness. Read the rest of this entry »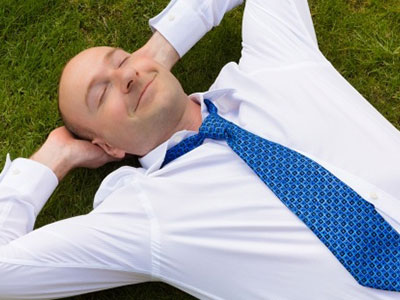 Edgar Cayce (1877-1945) is recognized as the most documented psychic medium of 20th Century. Also known as "The Sleeping Prophet" he would enter a trance state of altered consciousness, to answer questions about diverse subjects, ranging from medical issues and holistic health, to past lives and philosophy. The majority of his channeled readings were recorded, numbered and archived.
Cayce's life's work is preserved and continued through the Association for Research and Enlightenment (A.R.E) founded circa 1931. My last visit there was 20 years ago and I recall being told by a curator, "Spirit is the life, mind is the builder, and the physical is the result."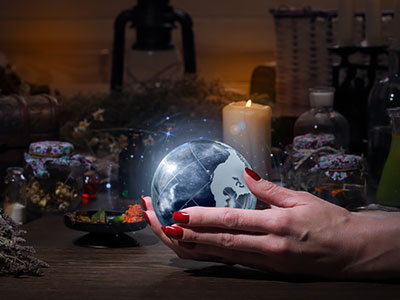 Over the years I have learned from many of my colleagues the most phenomenal insights on the psychic world, which I would not have been able to have gleaned on my own. I remember one of the first books I read, which was Linda Goodman's infamous Sun Signs manual, which kept many a infatuated person enticed with their upcoming beau in its heyday.
This was later followed by novels like Siddhartha by Herman Hesse, and books on Eastern mysticism and astral travel. At the tender age of 14 I had to investigate why my dreams where so vivid and strange. Though the awakening began at the age of three, I really found myself more interested in orthodox and mystical religious influences from hardcovers from my parents' university library, so it was very difficult to get perspectives that were flexible in those early years. Read the rest of this entry »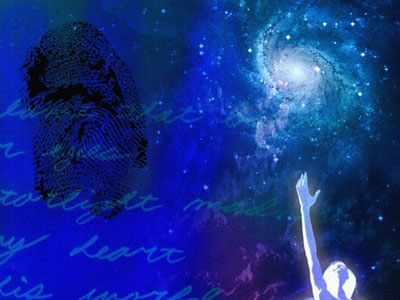 Out of all the creative activities we perform, perhaps none is more of a channel into our inner workings and those of the Universe, than writing. You may be saying that you're not much of a writer? False! Everyone is a 'soul scribe' and everyone has a story to tell.
The real purpose of soul writing or soul journaling is not necessarily to tell a story with a beginning and end at all. It's about the journey, and not the destination. When we write, particularly by hand, we are tapping our subconscious. The more we incorporate it into our daily routine, the more we start to see patterns and symbols emerge.
If you're just beginning, remember that it takes at least thirty days to build a new habit. Don't be concerned with correctness, spelling, grammar, or neatness. When you write, put down on paper anything and everything that comes to your mind. It doesn't even have to make sense to you. It you feel so inclined, add doodles or flourishes to your work. Remember, you're putting a part of yourself down on paper. Read the rest of this entry »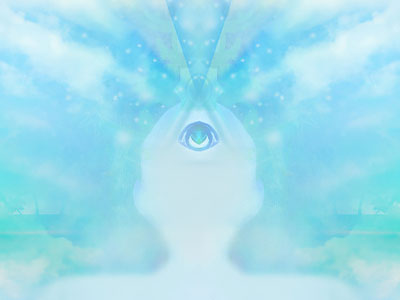 The third eye is the chakra or energy center that is associated with clear thought. Many equate this to intuition, but it really goes beyond that. It empowers us to gain spiritual 'sight' related to all circumstances of life.
When the third eye is 'closed,' it is difficult for us to recognize the purpose of what we are experiencing and it also inhibits us from having an unclouded vision of the present. Our egotistic perceptions can then get in the way and we are unable to shift our situation into a more positive experience.
If you feel as though this energy center is blocked, there are simple steps to unclog your spiritual sight and awaken your third eye.
Visioning or Visualization
Visioning and visualization are tools that you can use to mentally envision a future that you desire. This can be as simple as envisioning a positive day at work or school, to envisioning a major goal that you want to accomplish as you move forward in life. Read the rest of this entry »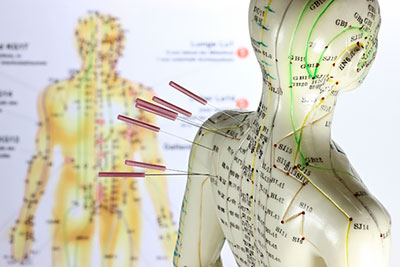 After years of talking to people, I have to concede that the only fashion in which I can manage conflicting, left-over energies can be lengthy, but for the common review, lets summarize this for ease of use.
Since the brain itself has no real attachment to objects, it does not need anything to interface with to replace or re-use energies. Thus, for me, smudging, crystals, talismans or any other type of symbolic objects do not work, as it does not make sense to me.
To anyone who does have an attachment to an object, I would say, you could get as much protection from your teddy bear as you would an amethyst, though I imagine it would simply not look as spiritually intense or genuine. This is being expressed with a facetious objective, but in truth, should save you a little money as well. Read the rest of this entry »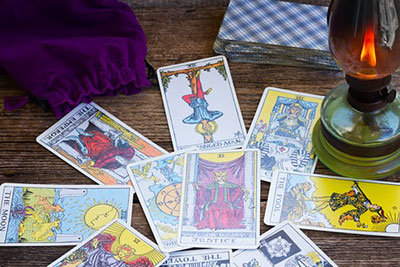 The topic of divination covers a broad range of tools and techniques to access the Divine for spiritual guidance and information. Walk into any metaphysical shop or new age bookstore, and you are inundated with a plethora of ways to learn and perform the art of divination.
Tarot decks are one of the most popular divinatory tools today, and come in a variety of decks, ranging from traditional artwork, to angels, cats, Halloween decks, and more. Just about any subject you can think of, there's sure to be a Tarot deck designed with that theme!
The Tarot tends to rise in popularity during times of great transition here on Earth. If we look back in history, during the Medieval and Renaissance periods, people were drawing upon the wisdom of the Tarot for help and guidance during times of confusion, fear, and uncertainty. The earliest decks found in Milan Italy and France date back to the 15th Century and are in now kept safely in museums in Italy. Read the rest of this entry »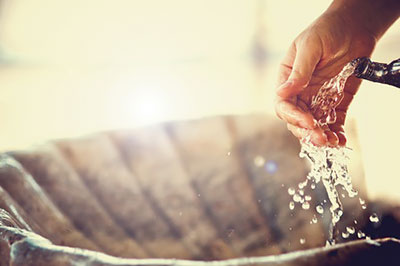 Your home is your refuge. It is where you re-charge your energy like a battery. It is so important to make it a sacred, safe, healing place for you and your family.
Most Feng Shui masters say that clogged sinks and shower drains, as well as plugged up toilets, stagnate energy and block prosperity, abundance and wealth. They deplete finances.
Stagnant water creates mildew, which has been known to cause respiratory problems, neurological problems and can weaken the immune system. Stagnant water also can create an energy flow issue with travel, ambition and energy. If you are feeling low energy, especially if it is only when you are in your house, check your drains! Read the rest of this entry »