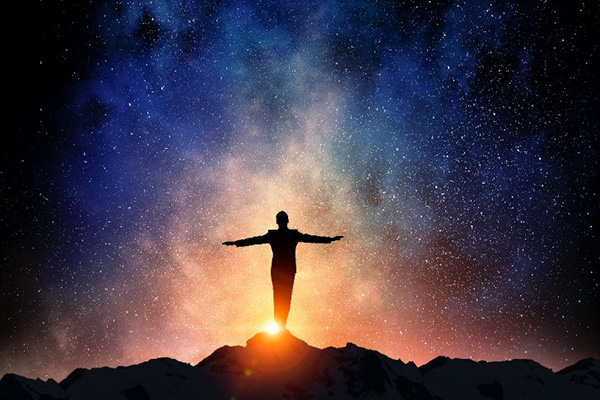 Every human being has powerful magic inside, and part of my job is to teach people how to use that magical energy. I understand the term 'magic' is somewhat of a loaded word, so let me re-frame it. Jesus called if faith and told us that with a small amount of faith we can move mountains. Buddha called it thought manifestation and explained that our conscious thought produces our reality.
How we focus our energy will eventually manifest in one way or another in our lives. For some people this implies 'darkness' or 'evil.' Darkness does exist, but I believe that it exists only as a catalyst to increase our vibrational frequency if we are ready to do so.
My personal belief is that darkness cannot 'stick' if there is nothing for it to stick to. This is why, when discussing lower vibrational frequencies, the best action is to increase your vibration. In my view there is really no war of light versus dark, or good versus evil. We can turn on the lights and then if there is something that needs to be cleaned up, we can clean it up. The darkness does not struggle when the lights come on. It just goes away.
For nearly all problematic circumstances our primary goal should be to change our consciousness and increase our vibrational frequency. It is quite rare that we are we taught to use this magic in everyday life.
There have been many spiritual teachers that have talked about it in the past, as I stated above. Jesus had enough magic (faith) to walk on water and Buddha could exert his magic (consciousness) to tame a wild elephant.