Posts Tagged 'visualization'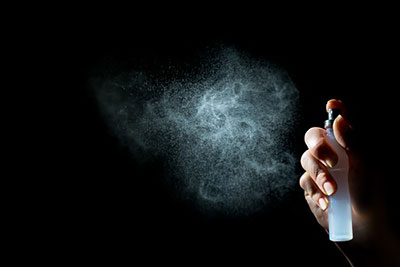 Remember the last time you changed out a dirty air filter from your air-conditioning unit, vacuum cleaner, or your car? Remember how clogged with dust it was?  In our living spaces, negative energies accumulate over time just like those 'dust bunnies.' Even though we can't see these energies, there is a way to clear them on a regular basis. Think of it as the spiritual version of house cleaning.
The first and most obvious step to take is to physically clean your space. Clutter and unwanted items work as repositories for negative energy, so it's important to get rid of it. After you're done, imagine the space being deep-cleaned with an indigo or violet-colored flame. Use this as a silent meditation, and picture the flames consuming all that invisible 'dust.' Read the rest of this entry »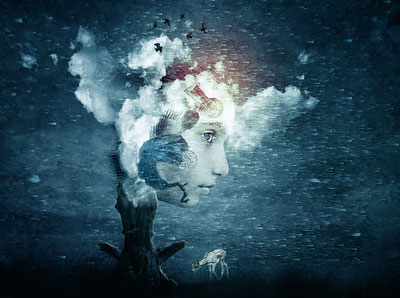 Everyone dreams. Whether it is a daydream, meditative dream or when you're sleeping, we dream all the time. Many dreams carry symbolic energy within them, often containing spiritual messages for the dreamer. Dreams are not always easy to interpret, whenever we manage to remember them, but dream analysis can be developed as a practice. All it takes is some patience and perseverance.
The daydream or 'awake dream' is simply those things that you envision for your life. You may dream of a life partner, family, new house, vacation, new car, promotion at work, and so forth.  Awake dreams are important, as they are a way to bring your true heart's desires to the surface. Read the rest of this entry »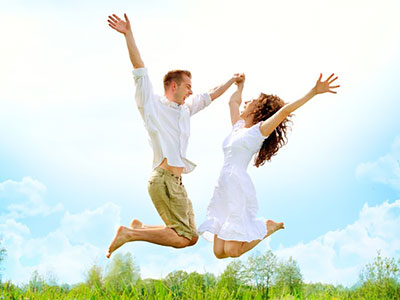 I always tell my clients to start the day by choosing joy. When we are in the vibration of joy or love we begin higher on the vibrational scale, and when we hold one energy we cannot hold another. So, when we are in the vibration of joy, we can't be in fear, dreading or doubt. The reverse is true. When we are in fear, we don't feel love or joy.
I recommend a very sweet exercise that produces great results when we practice it, not only with words, but also by adding feeling and a sense of allowing. As with any exercise I use myself, or offer to my clients, I like to make it playful. So let's play!
In the evening before you go to bed, when you have your PJs on, or first thing in the morning, make yourself comfortable and think of something that raises your vibrational state to one of joy. Put aside any doubts or resistance. Then in your journal, or on a pretty paper, and with your favorite pen, you can write down how you want your day to progress while holding this high vibe. Read the rest of this entry »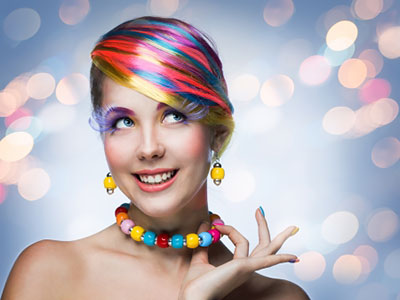 For me, there is no judgment on the type or amount of questions I am asked as a psychic, or how often it is being asked in readings. If a person has a need to call me frequently, it simply means they still need assurance that things will advance as they hope, or that their plans may be coming to fruition.
It is always very gratifying to learn that my clients have their own unique set of abilities. This is usually on a variety of levels, which just means we are at different levels in our development and psychic awareness. One goal I have in my work is to dispel doubt as to whether or not everyone has psychic ability. Let me assure you, the gifts are there, you just need to learn how to access them. Read the rest of this entry »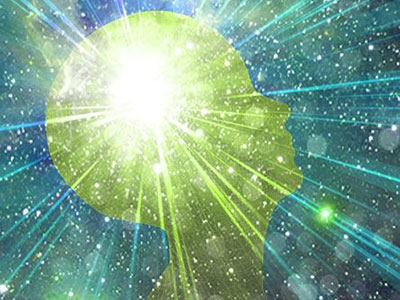 Meditation is vital in developing your psychic abilities, as it develops your ability to switch your brainwave states while remaining fully conscious. Frequent meditation specifically helps you achieve and sustain an alpha brainwave state where psychic information comes easier than in the normal waking state of beta.
The theta brainwave state is where most of us fall asleep, but some experienced meditators can achieve this state and still remain aware. This is the state that a lot of mediums are in when they communicate with the dead. I saw an episode of The Dr. Oz Show where he had Teresa Caputo, the "Long Island Medium" hooked up to a machine that measured brain waves (messing up her hair in the name of science) as she read for the audience. She was in a theta brain wave state while she got the messages.
I don't bill myself as a medium, but I have had some remarkably clear messages from spirit as I was beginning to fall asleep, in that in-between sleep and awake state. Lately, I have been working on extending that state of mind as I wake up, to stay in that theta state as long as I can and see what information I can receive. Read the rest of this entry »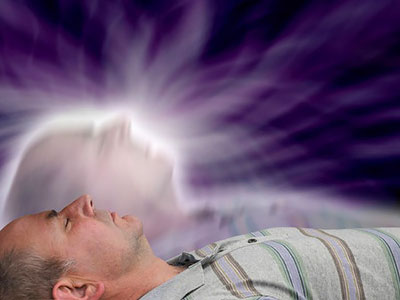 For many years the phenomenon of out-of-body experiences (OBE) has intrigued doctors, scientists, scholars, theorists and spiritualists.
Most often OBEs are associated with illness or traumatic incidents, but in 2007 British and Swiss researchers published studies describing how it may be possible to produce OBEs in healthy people.
Some experts believe that the subconscious takes us out of our body at night. It is believed that with practice you can use this to your advantage and train your subconscious to actually 'wake you up' after it has left your body. There are many methods to use to impress this idea on your subconscious, including listening to subliminal OBE suggestion tapes, affirmations, visualizations, reading books, and listening to music that has OBE-suggestive words. Read the rest of this entry »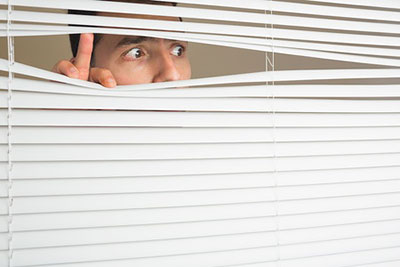 Recently, I attended a Toastmasters meeting where a gentleman was delivering his first speech to this specific group – an ice breaker to have us get acquainted with him. Instead of the typical short autobiographical introduction this speaker chose to give us an overview of his philosophy of life.
He told his audience that he sees himself entering a new phase of his life right now. He spoke about how important it is to get to know yourself and to take care of yourself first and foremost, and to always live in the moment.
After the speech and applause, the toastmaster reflected briefly on what the talk meant to him as he had listened. He said it reminded him of a mentor who had once, many years ago, said to him, "Compare… and despair". If in life you are constantly comparing yourself to others, or comparing what you have with what others have, or what you feel you lack, or need to achieve, then all that will do is bring yourself unnecessary despair. Read the rest of this entry »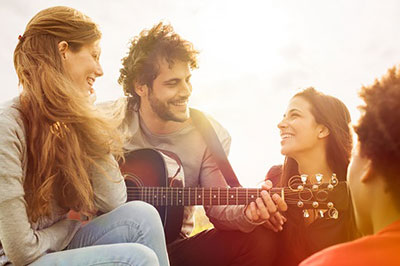 Some people simply add value to our lives. Kindred souls are true friends who make us feel that sharing space with them, or being around them, is right where we are meant to be. I call that comfortable, blissful feeling "being in Zen."
Then of course we have all experienced sharing space with toxic people who make us feel like we need to leave immediately, because if we don't take action we will soon start to feel depleted or drained. I like to describe that feeling as "going against the grain." It very much feels like I'm doing something that doesn't feel right, or that I am not where I'm supposed to be. Read the rest of this entry »