Posts Tagged 'The Mother'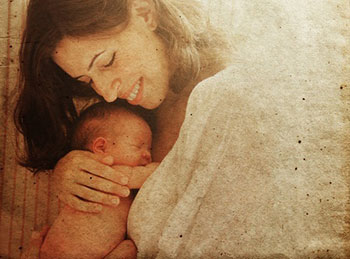 There is a unique psychic connection between a mother and a child. I have always intuitively knows this to be true, before I knew that scientific evidence confirmed this. Telepathic and empathic connection between mother and child is a phenomenon as old as time.  After all, the first sound you hear is your mother's heartbeat while you are in the womb.
My mother would always know if something was wrong with me, and I knew if something was the matter with her. One day I had a bad feeling about my mom's well-being and I called her. When I could not reach her, I knew for sure something was seriously wrong. It turned out she had been rushed to the hospital earlier that day.
We were always in-tune with each other on a psychic level, even on the day she passed away. She came to me in a dream and handed me a rose. I instantly new she had passed when I woke up. That rose she gave me in the dream was symbolic of something special being taken away from me. Read the rest of this entry »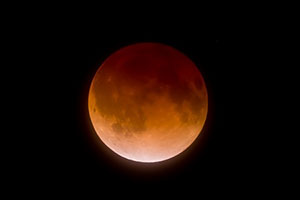 This year we were up on four occasions, watching as the Sun, and the Moon, Lady Moon, were in the sky at the same time. The sun passed over the Moon, turning the Moon and sky blood red… four times in a row. The whole of the purple, darkened sky lighted up as if thousands of fireworks had burst into colors raining down on our spirits with beauty.
The first Blood Moon eclipse in this total series of four happened on April 15, 2014 and the last one happened on October 8, 2014. This special occurrence is known as a lunar tetrad. The next total eclipse will take place on April 4, 2015.
The majesty and wonder of the Hunter's Moon, the Blood Moon, reminds us of the glories of the universe. With this we see the doors to Other Worlds, the Other Side opening up, allowing the lights to come back in. With this, we can expect great events, wondrous omens of changes to come. Read the rest of this entry »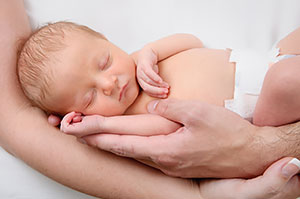 I still cry when I hear that beautiful song Mamma by Claudio Villa. Growing up on a small island in Central Italy, I remember my mother's daily prayers and all her sacrifices. Those examples  have always followed me. They  are still my daily support and strength.
I cried today in church as well, while singing the Ave Maria. My lovely mother Margherita passed on July 8, 1991 and although she is not with me physically, she is here in my heart, supporting  and guiding me from above. She has been my spiritual guide since 1998, when my first girl was born and I named her Margherita too. I always loved my mother's name, which in Italian is the name of a flower known as "Daisy" in English.
It was during that very difficult pregnancy that my mom came to me for the first time. She spoke to me and I knew her when she walked into my room. I smelled her perfume. She loved the Vele Al Vento fragrance and I that way I knew she was there for me. Read the rest of this entry »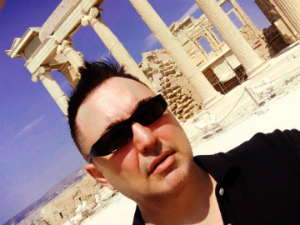 Many centuries have come and gone since the Athenians ascended the Acropolis to seek the guidance and protection of Athena, the maiden goddess of wisdom, war and divine intelligence. Her status as the favorite daughter of Zeus, and powerful patron deity of the city of Athens, remains evident to this day.
Expecting to be mostly drawn to the Theatre of Dionysus Eleuthereus, when I visited the Acropolis of Athens in Greece*, I was instead keenly aware of the omnipresence of Athena's legacy. My undergraduate education in literature and drama afforded me a reasonably good understanding of the role of the god Dionysus in ancient Greek culture. I knew about the festivals and plays, and as a student I often imagined visiting the remains of those historic open-air auditoriums. Read the rest of this entry »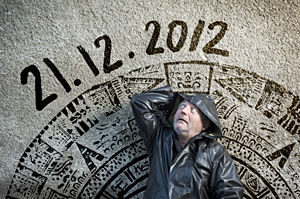 Good morning fellow seekers and believers. A warm welcome also to ye of little faith. It is indeed a blessing to greet you at the dawn of yet another perfect Solstice day in this miraculous annual progression of human history. It is December 21st, 2012 and it is exactly 11:11 GMT, the official time of the Solstice. Take a deep breath, you are indeed still alive!
If you are one of the more adventurous and spirited among us, you may very well find yourself today on a Mayan galactic alignment cruise or magical pilgrimage to the Chichen Itza in the Mexican state of Yucatan, or at Stonehenge in the United Kingdom, waiting for the first light to break on the horizon. I can only imagine how much fun you must be having! Read the rest of this entry »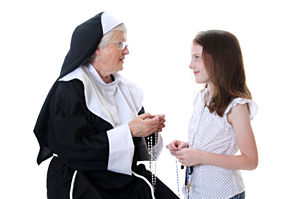 I have always been so-called psychic, since I was a baby…and before.
I have past memories of watching my mother in the kitchen, before I was born. I remember being in our back yard, in the area of our grapevine, before birth. It is so strange a thing to explain to someone who is not psychic-oriented.
When I was five years old I started Catholic school. One day when the nun called my name I acted silly, like a 'stripper' of all things, and sauntered up to her desk. She was a young nun and she had a good laugh. All of the kids in the class  were jumping up and down on their desks, and to say the least it was funny! I ended up being chosen as the first person to be in a special ceremony to crown the Virgin Mary in a May celebration. I did many more psychic things to help some of the kids in my class that year. Read the rest of this entry »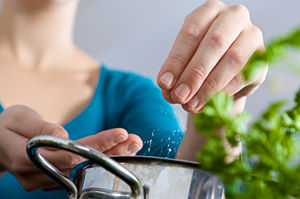 I had an unusual childhood as the member of a psychic family. I also grew up in a haunted house, which is something we did not openly discuss in those days.
One particular 'ghost' story is something I will never forget. It was one of those unusual instances where my psychic abilities would not provide any of the answers. It was also an incident that would change my family forever.
My mother was terminally ill and shortly before she passed away we were sitting in the living room talking to her. She kept referring to this woman she saw cooking dinner in the kitchen. She described this woman as being in her early 60's, with an apron and light, goldfish brown hair. My mother was not pleased that this stranger was busy cooking in her kitchen. What was she doing there? Read the rest of this entry »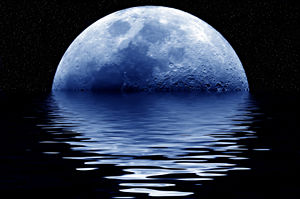 Oh, the Moon! How I love the Moon. What's not to love? I love watching the moon dance on the lake's surface outside our home or just to observe it in the night sky. It is so healing to me.
I remember going outside and just basking in the light of the Moon. I remember waiting for it to be full and then putting a big bucket of water in the garden. I would let the light of the Moon reflect on the surface and I would prop up my feet on either side of this and just go into the alpha state and meditate.
To this day I will wash my precious stones, like my moonstones and agates, with salt water. After that, on a Full Moon, I will let them absorb the light. I feel it recharges and cleanses them.
I always agreed with the school of thought that the Moon affects the fluids in our bodies, just like the tides of the ocean. I also view the Moon as a lovely lady who is in charge of our emotions and feelings; she is the 'bringer of moods'. Read the rest of this entry »