outdoors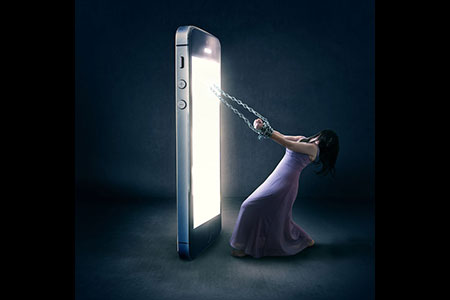 I used to walk around the lake in the small town where I used to live. It was a picturesque hike that took you all the way around a large body of water that fed into the lake.
It was also a popular camping ground. Many city folks came to our little rural town to camp. Day after day, I saw them walking their dogs around the campsite, or relaxing on the park benches overlooking the water.
But nobody seemed to be appreciating much of the beauty of the natural surroundings. No, they were all too busy looking down at their phones!
In the good old days, people used to love breathing the fresh air, watching the children playing, looking for baby lizards on the sunbaked rocks, admiring a newlywed bride dancing on the beach, or marveling at the curious formations of the clouds above. These many beautiful nuances and subtleties in the world around us, are what make life joyful and precious.
Sadly, even seeing people walk their dogs saddens me these days. Everyone appears to be obsessed with their phones only. The dog owners hardly notice their own dogs, never mind anything else around them. They miss out on their dogs' cute moments of joy and excitement.
Someday, when their dog is no longer around, they might regret missing these precious moments. So many lost opportunities and forfeited memories. Or maybe they will still just be staring at their phone.
Once, I saw a couple at the lake. They were also campers. They were lounging by the water, with their chairs far apart. Of course, this was of no concern to them, because they were both far too busy on their phones to even notice.
I'm sure they were posting pictures they took in front of the lake on social media. By the time they leave, they would have only those photos, but no real experiences or memories of ever being there. They were not at the lake, they were in cyberspace – the cell phone rabbit hole.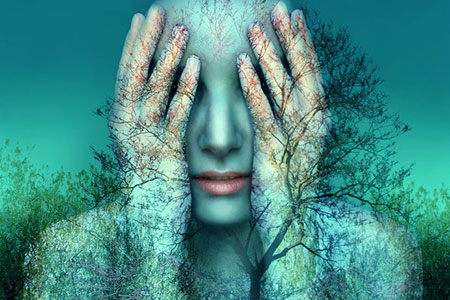 Throughout my life, especially during the most difficult times, the one thing I have always been able to count on is Mother Nature. Gaia, the Great Mother, has always served me well.
I grew up in California, where there is an abundance of water: water falls, creeks, rivers, lakes and the spectacular Pacific Ocean. I had quick and easy access to hiking paths, and other adventures and recreational activities in the great outdoors. In fact, next to dance, hiking was my favorite form of exercise in my teenage years.
When times are difficult, I have always sought out nature. It is so much easier to block out other people's negativity when all you can see is God's magnificent creation. It's divine intent, joy, beauty, harmony, balance, and timelessness.
In the arms of Mother Nature, there is the freedom to tune out all the noise and toxic energy of others…and just hear the voice of Go. It helps you to center yourself, and clear out the negative energy and drama other people sometimes bring into your life.
I find that those of us who live in large cities and urban areas are more likely to get swallowed up by the negative energy of others. We can simply not get away from it in our daily lives. Going back to a home every day, where there is still a lot of radiation and traffic noise, will not let you heal or reenergize.
We all need to take the time to hear our inner voice. No cars, no talking, no noise. Just our own thoughts and inner guidance. We must make time to just hear the voice of spirit within. Otherwise, the voice of the ego that we hear in our head becomes toxic with negative self-talk.
God's natural world is a temple of healing, a shrine of grace, a sanctuary for the burdened soul. This is why nature must also be protected. By protecting nature, we are protecting God. Mature is a gift to us from Source. It belongs to all of us, including future generations.