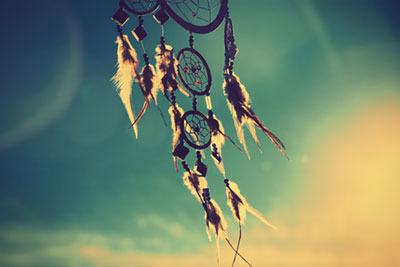 Dreams tell the hidden truth and help us to understand ourselves. Shamans and mystics believe that there are basically three types of dreams.
Lower world dreams connect us with our instincts. We see these dreams in archetypal symbols, myths, colors, nature, gods, goddesses, animas, elementals and mythical beasts and characters. There are secrets hidden in these symbols. Archetypes are also present in everyday objects such as cars, or clothes.
Middle world dreams are where we work out emotional issues in our daily lives. We dream about ourselves at work, play, and where we live. We dream of our relationships, our crushes, old flames, our family. Read the rest of this entry »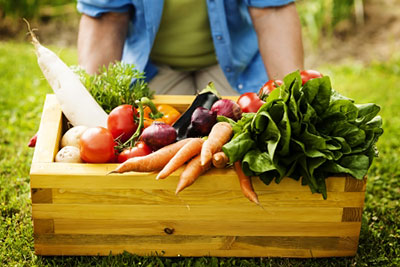 My relationship with food evolved the day I decided to start my own garden. I didn't have much space where I lived, so I rented a plot in a community garden nearby, for a very small fee.
Although it soon became a part-time job, it also turned into my sanctuary. Any stress from the day cleared when I went there. I was always eager to go there and visit my growing family of fruits, herbs, flowers and vegetables. It made me feel like a child again!
Connecting with the Earth on such a deep level also gave me a new perspective on my spiritual identity. From being inspired by fellow gardeners to teaching my son important life skills, I was motivated to get serious about treating my body like a temple and also raising awareness in others. Something I once took for granted and paid little attention to, became a great passion and concern for me. Read the rest of this entry »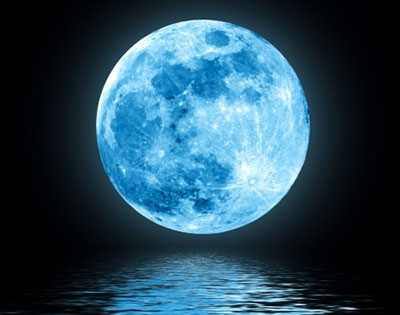 Today's August Full Moon is traditionally known by many names in different cultures. The Native Americans call it the Sturgeon Moon or Green Corn Moon, and some tribes also know it as the Red Moon.
In the Northern Hemisphere the August moon signifies that Earth's bounty is fully matured and ready for harvest. Wiccans and Neo-Pagans therefore often refer to it as the Wort Moon. Wort is an old-fashioned term for "plant" or "herb."
My favorite Moon legend is the story "Moon Waters" which originates from Colombia.
Many, many years ago there lived a man named Bochica who was highly honored among his people. Bochica was a very wise man and taught his people how to build sturdy homes to protect them from harsh weather, and how to plant fields and nurture them, so they would be able to reap the crops to sustain them until the next harvest. Read the rest of this entry »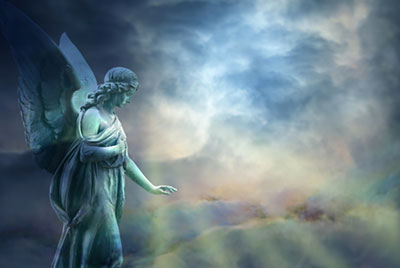 During a four-and-a-half hour surgery I had a near-death experience. I remember clearly going toward the brightest white light that I have ever seen, and haven't seen since. It was a tunnel with a bright light at the end of it. My beautiful angel, Shashunda, was with me the entire time.
When I excited the tunnel, my deceased grandparents and great grandparents were there, along with every deceased pet I had ever owned. They all were happy to see me, but then my great grandmother, Emma, told me I needed to go back.
I felt so happy, positive and beautiful that I really wanted to stay. Emma kept warning me that if I didn't go back, I would have to stay before my time. She told me about the grandchildren I would have one day and how cute they would be. She said, if I stayed I would miss out on spending time with them and watching them grow up. Read the rest of this entry »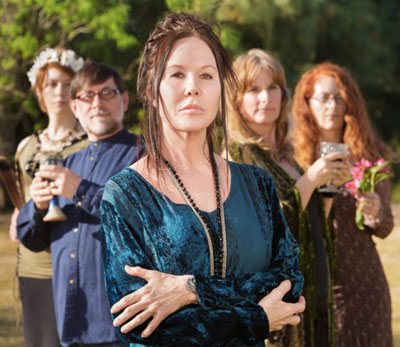 The modern stereotype of a witch is that she is an ugly, old woman with a hooked nose and pointed hat, riding a broomstick or stirring up a witches brew in a huge pot. In truth a witch is someone who practices magic as part of their religion or spiritual belief system, such as Wicca or Neo-paganism.
Witches worship nature and love the Earth; they do not worship Satan. That is a myth, just as much as the idea that witches are ugly and scary. Witches are beautiful and do no harm. They believe in the rule of three, understanding that everything we do comes back to us threefold.
The more we destroy the Earth, the more we destroy ourselves. A witch's purpose is to save the Earth. Witches relish their wild nature and align themselves with the cycles of the earth and the phases of the Moon and the stars. Read the rest of this entry »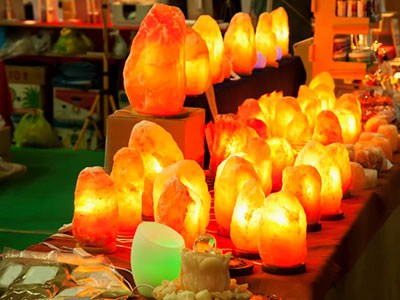 One of the best investments to make in your home today is a Himalayan salt lamp. It is typically a large piece (or pieces) of pure salt from the mountain range of the same name. The real thing, as opposed to imitators made from rock salt or less pure forms, is mined in the Punjab provinces of India and Pakistan.
So what is so special about a light bulb inside a rock, anyway? Turns out, lots of things.
We are surrounded by positive ions (atomic particles with uneven levels of charge) in our modern world due to new technology. These ions are generated by televisions, microwaves, mobile phones, and the like. We also find positive ions in airborne toxins, such as mold and pollen.
The properties of the salt lamp generate negative ions to counterbalance these energies. If you've ever experienced the regenerative power of a beach, or the aftermath of a storm, you know what this feels like. Read the rest of this entry »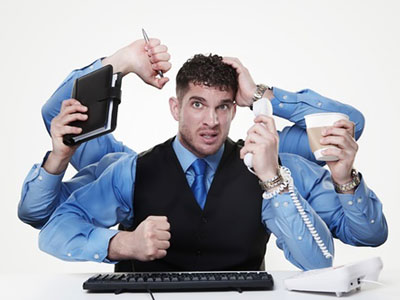 The fear of missing out, or FOMO, can cause a constant obsession with anything, and everything – whether it's work, the news, or social media. And it can burn us out – physically, mentally and emotionally. It can actually compromise our adrenals, stress us out, scatter us mentally, and emotionally cause sadness, or even depression. We were not designed to live this way.
If we don't unplug, take timeouts during our day, have an entire day of restoring ourselves, or actually take a vacation to unplug, we lose perspective of the great mystery that is life. We also sacrifice our freedom.
The most important spiritual benefit of taking time out is that our intuition becomes sharper. We don't miss out on the messages our Guides, Angels, our Loved Ones on the other side, and the Divine may have for us. Yes, we have asked for their help, but for them it's like t getting a busy signal on a phone line. They can't get their message through to us. Read the rest of this entry »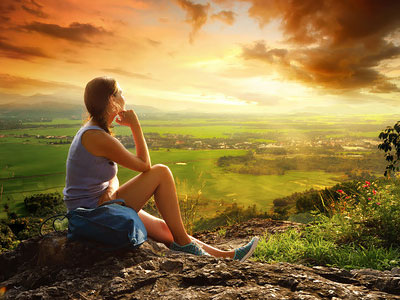 The Beach Boys hit song Good Vibrations is more than just a catchy title. Our bodies and minds are constantly engaged in "pickin' up good vibrations." We are all composed of energy manifesting as matter, as are our environments. At a very basic level it is the interaction of atoms and molecules, and our behaviors have a lot to do with those interactions.
The unfortunate truth is, we're also surrounded by negative influences. Stress, poor diet and nutrition, and lack of exposure to a natural environment are common in the busy, urban world many of us now live in. Literally, they are everywhere we turn, and it can be overwhelming.
Often we treat these symptoms with even more harmful solutions, such as artificial medicines, negative thinking, alcohol or narcotics, or non-wholesome foods. It's a vicious cycle. However, there is a way to escape and break free. Read the rest of this entry »