Reconnect And Recharge Your Soul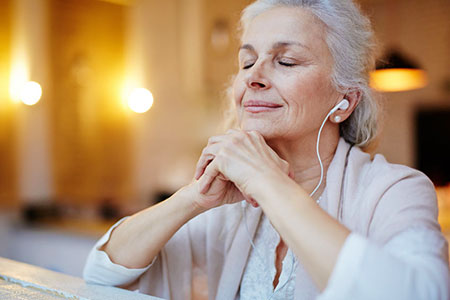 What a crazy place the world is right now! First wave, second wave, third wave. New virus, old virus, mutant virus. To be vaccinated, or not? Fear, chaos, anxiety. Misinformation, conflicting information, false information. What do we trust? Who do we turn to for guidance?
And the pandemic is not our only concern. Scientists are warning us that the polar ice caps are melting faster than they had anticipated, as global warming causes climate change. The oceans are drowning in our plastic waste and animal species are going extinct.
Whatever will be next? Will things ever get better, or will they get worse? Are we worse off than our ancestors? Where will it all end? How do we center ourselves in all the chaos and drama, and foster a sense of inner peace and faith amidst all the upheaval?
The one aspect of this world I completely trust is Mother Nature. The Earth Mother, Terra, Tellus. Our beloved Gaia. Like any other maternal energy, she continually finds a way to cope. She readjusts, heals and rejuvenates.
I believe the planet will find a way to heal, restore and recover. Our Earth Mother has the innate power to sustain herself, despite the assault and abuse by her thankless human offspring. Unlike us feeble humans, Mother Nature does not resort to hysterics, fear and panic.
I believe there is a divine understanding that at different times particular events and changes will unfold, as the world evolves its own destiny.
The other aspect of life that I have complete faith in is my soul, my spirit, my higher self, that remains steadfast within me regardless of what goes on in the outside world.
There is only a stream of well-being that flows. You can allow it or resist it, but it flows just the same ~ Abraham-Hicks
My method for keeping myself calm and collected in these times is to think of myself as an electric car or a smartphone. I can plug myself into my inner self, charge my battery with love, peace and harmony whenever I find myself running low.
Guess what? There is an overabundance of divine grace and endless energy that we can tap into at any time. We exist in an abundant universe. It cannot be depleted or destroyed. This is my gift to myself. Anyone can do this. It is not a secret magic or some mysterious formula. It belongs to all of us. It is part and parcel of what we came with when we first arrived here, and will remain with us wherever we continue to exist in the future.
So, my dear friend, don't get bogged down or freaked out by the news and events of the world. Turn to the one Source that has been inherently provided to us all, and reconnect and recharge your soul.

About The Author: Kitty

Kitty is a Canadian Intuitive, born into a large family of clairvoyants and clairaudients. A local celebrity, she's been giving accurate predictions in her paper for over fifteen years now, and is often called upon to lead séances and provide readings at Psychic Fairs in Vancouver. A trained counselor, she combines her natural Gifts to detect blockages at their root, and provide detailed psychic information and practical advice for success and happiness. She's helped locate missing items and people, has communicated messages from loved ones who've passed on, and communicates with two Sacred Celestial Beings who are unerring in the startling information they provide. If you'd like to connect with this remarkable Intuitive, whose talent spans generations, you can find Kitty at PsychicAccess.com.