Posts Tagged 'The Mother'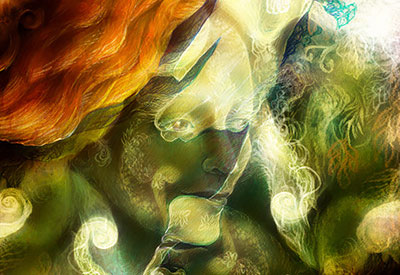 Why not let 2017 be the year in which you finally unleash the priestess that lies within, and so become a more confident and happy individual.
According to folk-lore, there is a trio of female archetypes, those being the Mother, the Maiden and the Crone – the latter often being referred to as a Witch or Wise Woman. Indeed, it is in the last and final stage, i.e. post menopause, that us ladies reach our spiritual peak.
In fact, the Crone side of ourselves is, incidentally, our priestess, healer and internal warrior, should we fully embrace it. The need for direction and guidance from others is no longer required. In short, we start to live life on our terms – without the need to apologize for doing so. Read the rest of this entry »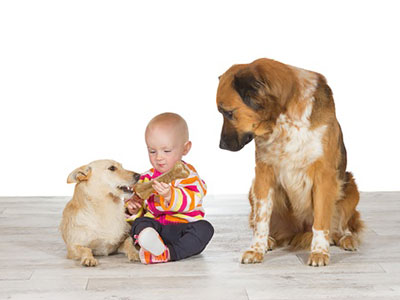 Doing a psychic reading can sometimes trigger unpleasant memories or negative emotions for the psychic professional. But, as unpleasant as our own experiences may have been, they do help us to identify with those individuals who approach us for counsel.
One situation which has cropped up lately relates to jealous friends or family members. More often than not, my client doesn't have the foggiest idea as to why the jealousy is there at all, especially when they feel they've put every effort into sustaining the relationship in question. All friendships and relationships take work, but when we feel that, in return we are getting back bad vibes, or any kind of negativity, it doesn't feel fair. Read the rest of this entry »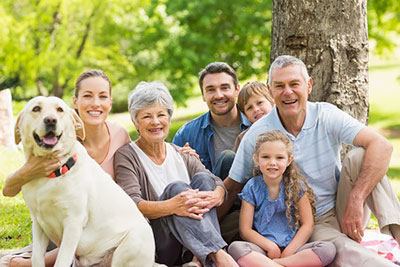 Many of us attach personal meaning to songs. Perhaps it is a song played at your wedding, or a family member's favorite tune, or something meaningful from your childhood years.
Psychics often have songs come to mind during readings, or we find they are playing on the car radio after we were just thinking of that special family member or friend. We then take that as a sign that they are watching over us and that they had just stepped in from the Spirit side of life to make their presence know. These songs can be the triggers for memories that we once treasured, or continue to treasure, or to remind you how precious and loved you are. Read the rest of this entry »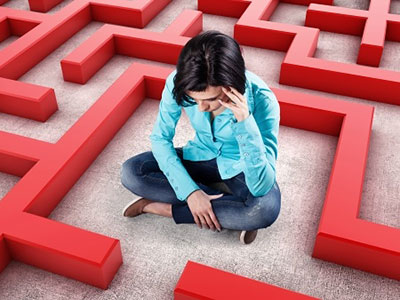 Are you feeling stuck making all the wrong choices and decisions? Are you repeating the same make mistakes? A study at the Max Planck Institute for Human Cognitive and Brain Sciences analyzed the processes that occur before the human brain makes a decision. In this study, participants were asked to press a button with their left, or right hand. They were able to do this at whatever moment they decided, however, they were asked to remember the specific time they recognized making their decision and to relay that information to the researchers.
By observing the participant's brain scanner, it was discovered that the researchers knew the participant's decision seven seconds before the participant knew, based on observing electrical signals within the participant's brain. This is important information, because it validates how much our subconscious minds are making decisions without us fully being aware of the choices we are making. Read the rest of this entry »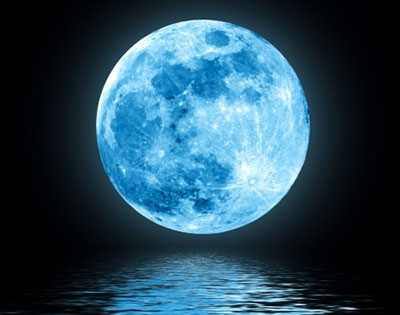 The Choctaw knew today's full moon as the "Cooking Moon," while the Chinese traditionally call it the "Wolf Moon."
Choctaw tribes are considered among the oldest on the North American continent, peaking between 800 and 900 A.D. and their homestead was in the place we now call Mississippi. Lore says they were the first in the land and that a relationship existed between the Choctaw and the Mayan, Toltec, Incan and Aztec civilizations. Research appears to back this up.
The Choctaw divided their time with the light – day was day and night was night. But, if a wrong was committed at night, it might be seen by Mother Moon, a Star Child or The Fire, and you would be reported for your indiscretion and called to answer for it. The Choctaw considered fire to be a gift from the Sun deity Hashtahli, for the Choctaw to be used to cook their food, ward off wild animals and furnish needed light during the hours of darkness. Read the rest of this entry »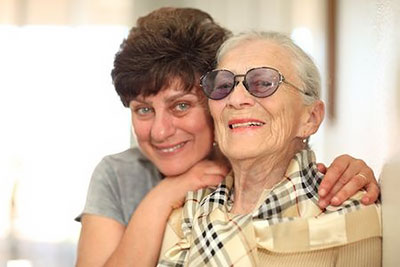 I have a friend that is going through the challenging process of watching her aging mom dwindle away. Her mother is losing her memory and the ability to take care of herself the way she used to. So, I try to help when I can. For most of us it's an issue that we will all most likely face one day.
The spiritual connection to our parents is often a relationship with a history that is very complex. Not everyone has a wonderful, loving relationship with their parents, right?  Those of us who do, should never take it for granted. We are truly blessed. Read the rest of this entry »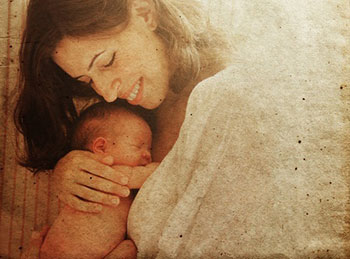 There is a unique psychic connection between a mother and a child. I have always intuitively knows this to be true, before I knew that scientific evidence confirmed this. Telepathic and empathic connection between mother and child is a phenomenon as old as time.  After all, the first sound you hear is your mother's heartbeat while you are in the womb.
My mother would always know if something was wrong with me, and I knew if something was the matter with her. One day I had a bad feeling about my mom's well-being and I called her. When I could not reach her, I knew for sure something was seriously wrong. It turned out she had been rushed to the hospital earlier that day.
We were always in-tune with each other on a psychic level, even on the day she passed away. She came to me in a dream and handed me a rose. I instantly new she had passed when I woke up. That rose she gave me in the dream was symbolic of something special being taken away from me. Read the rest of this entry »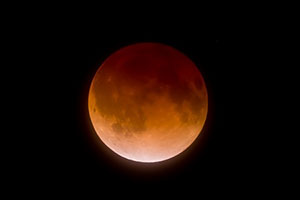 This year we were up on four occasions, watching as the Sun, and the Moon, Lady Moon, were in the sky at the same time. The sun passed over the Moon, turning the Moon and sky blood red… four times in a row. The whole of the purple, darkened sky lighted up as if thousands of fireworks had burst into colors raining down on our spirits with beauty.
The first Blood Moon eclipse in this total series of four happened on April 15, 2014 and the last one happened on October 8, 2014. This special occurrence is known as a lunar tetrad. The next total eclipse will take place on April 4, 2015.
The majesty and wonder of the Hunter's Moon, the Blood Moon, reminds us of the glories of the universe. With this we see the doors to Other Worlds, the Other Side opening up, allowing the lights to come back in. With this, we can expect great events, wondrous omens of changes to come. Read the rest of this entry »