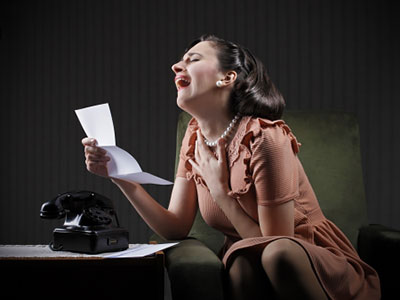 How does one let go and move on from a painful, failed relationship? This is a regular question any psychic will receive from their clients.
It may be helpful to make a list of all of the negative attributes of the person your trying to get over, but when we look deeper, as psychic advisors, we often see a web of energy entanglement present between the caller and the person they are trying so hard to sever ties with. There is often so much more going on than simply the physical and emotional. Hence, the challenge to break free.
"I want to release him," says the client, almost pleadingly. Sometimes the caller can feel as if they are just about getting over the subject of their affection, and then… wham! A message, a media post, or sudden surge of longing surfaces to claw them back into wanting the relationship at any cost. This often reminds me of popular oldies like Engelbert Humperdinck's Please Release Me and Gladys Knight's Midnight Train To Georgia (I'd rather live in his world… than live without him in mine). Read the rest of this entry »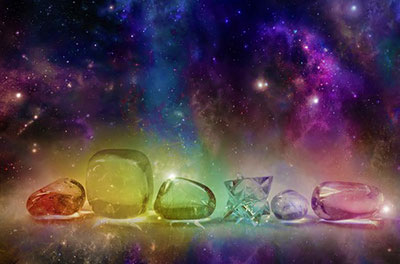 You don't have to be a geologist or gemstone expert to experience the magic of working with crystals and gemstones. Many of us light up when you mention the magic of crystals and gemstones, and we usually have a story to share about a particular stone we own or carry on us for specific intentions, healing, added strength, or protection.
How do the crystals and gemstones work for you? Well, in many magical ways. When you're drawn to a particular stone, whether it's the color, texture, shape, or other qualities, the attraction you feel to it is the first stage in the magical process. This attraction is actually the stone's way of calling you to it, to make contact. Sometimes a stone can be gifted to you by someone, or one way or another just makes its way into your hands. The circumstances upon which you found it, or perhaps how it found you, is just the beginning of a new and magical relationship. Read the rest of this entry »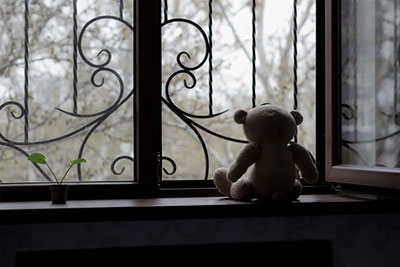 Repressed memories are the hallmarks of deep-seated trauma and hurt. Recently a close friend shared her experiences with what she could only label as 'repressed memory.'
For years she had a recurring vision that left her with more questions than answers. There were physical symptoms that went hand-in-hand with those visions, for she could hear the pounding of the blood rushing through her ears and she could smell the inside of the building she ran into. She also remembered the thoughts that were racing through her head, "I can never tell anyone about this…" She had no idea what it was she was withholding from herself and others. Read the rest of this entry »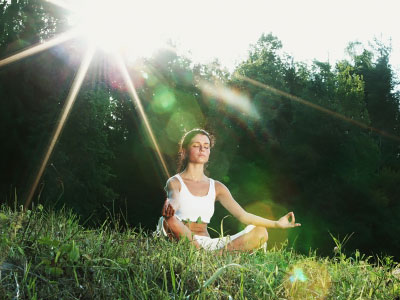 I recently found myself experiencing the most intense, hectic dreams and unusual symptoms. I became very concerned about what was going on. Physically, I was feeling awful, although I had no underlying health condition. I was experiencing  headaches, and literally felt as if I had been beaten up. Any kind of concentration eluded me, but I did manage to do a reading for myself.
I don't generally read for myself, for fear of reading too much into a situation. However, this reading revealed to me that I had been under psychic attack for several days!
It didn't really matter to me from where such an attack might be coming from. It was also not important to me that such negativity ultimately will return to the sender with a vengeance. I just wanted to clear it. My only concern was to immediately restore powerful psychic protection around me, and to be sure that I never again forget to maintain regular psychic protection for myself. Read the rest of this entry »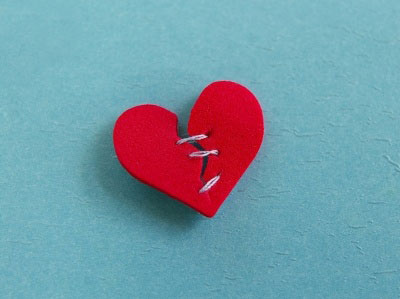 Your heart holds all of the memories from all of the lifetimes that you have ever lived here on this planet. Let us 'mend your broken heart' today, for we see much pain occurring on your planet.
Stop and place your hand on your heart and allow the pain to rise to the surface almost as if you are drawing the pain from your body, from your physical space with your hand. Feel the energy in your hand get hotter and hotter, more intense as you draw the pain up, and out.
Imagine a beautiful beam of light coming from your hand, holding one hand over your heart and holding your other hand upward to the heavens. As you pull the pain from your heart, from your body, allow this beautiful light from heaven to move into your other hand. Now imagine this light from heaven coursing through your veins moving into your heart to heal that open wound, that open space that has been created as the pain begins to leave your body. Read the rest of this entry »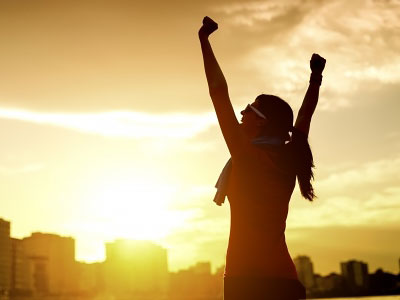 In truth, no one can really help anyone else. We can share our experience, strength and hope. And all the great self-help tools are just that – tools. Tools don't use themselves… people use tools.
Motivational speeches and mutual encouragement can indeed be helpful. There is obviously a reason why the motivational speaking field is a billion dollar industry. However, it can become a kind of drug. Motivation ultimately needs to come from a Higher Source and an internal source. Otherwise we risk becoming a mere slave to someone else making us feel good.
Additionally, motivation is not always the necessary ingredient. Sometimes we simply need some self-discipline – which is currently not a popular trend in our society. Read the rest of this entry »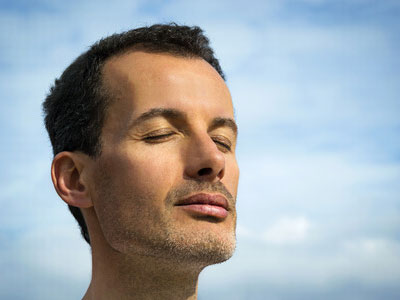 Self-hypnosis is also a potent tool for change. Hypnosis, the act of relaxing and dwelling in the subconscious mind with positive self-suggestions, helps to bring change to the body and mind.
We are a society seeking change. How can we bring change without changing ourselves? We set out to do the right thing, and then we find ourselves falling into the same old patterns. We need to accept change as part of who we are right now, and to accept that we are now whom we have chosen to become.
First, we must look at the past and accept it. Then, we may see the present and accept it as the now… and live in it. By living in the now, we create our future. We become who we want to through change and reinforcement. Read the rest of this entry »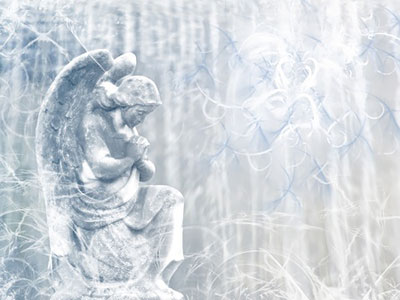 Anyone can call on the angels to help them in any situation.  Carl Jung called the angels, "The thoughts of God." You do not have to belong to a specific religion or denomination to ask the angels for assistance and guidance. They are unconditional love manifested into form and can help us through all our challenges.
One thing that I have found useful on my own journey of forgiveness is to engage the angels in my own forgiveness work.
Try this brief invocation to ask the angels for guidance on your healing journey:
Holy Mother, Holy Father God, Light and Love of the Universe,  I ask today for assistance with my path. I ask for the angels to surround me and fill me with the light of truth.